Former Met police officer avoids prison after being caught possessing thousands of child abuse images 'because of his background'
Simon Lawes was described as a 'functioning alcoholic' who suffered from PTSD after serving with the army in Northern Ireland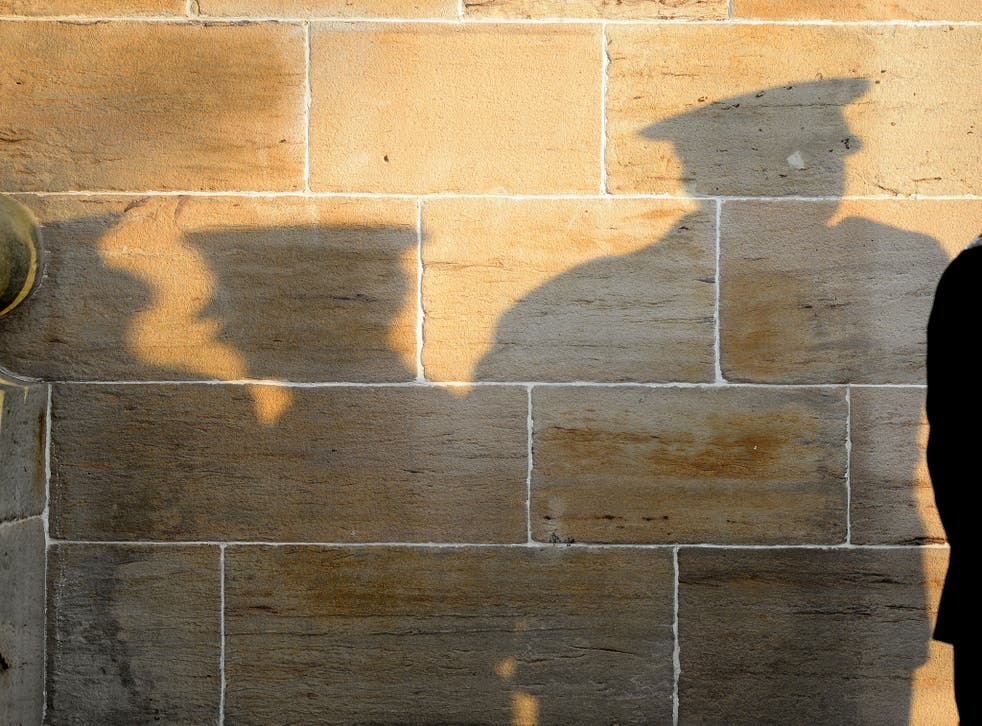 A former Met police officer who was caught with nearly two and a half thousand indecent images and films of children has avoided a prison sentence after a judge cited "his background" as a mitigating factor.
Simon Lawes, a former soldier and "functioning alcoholic" who suffers from Post-Traumatic Stress Disorder (PTSD), was arrested by police officers on 8 October last year following a dawn raid on his home in Sheldon Way, Berkhamsted, an Hertfordshire police spokesperson confirmed to The Independent.
During the raid, following a tip-off from Lawes' former girlfriend whose current partner discovered a bag belonging to him containing abusive child images, officers found 2,482 indecent images and films of children, including one that depicted an 18-month-old baby being raped. Most of the pictures were of girls around 10-years-old being abused.
Asked if he had viewed indecent images of children the 57-year-old, who served in Northern Ireland, replied: "Yes, in the course of my work."
A spokesperson for the Met confirmed to The Independent that Lawes had been a serving officer from April 1991 until December last year. His last posting was to the Roads and Transport Policing Command.
The news comes as pressure mounts on the government to find a third chairwoman to lead an inquiry over the possible cover-up of a paedophile ring in Westminster and as anger grows the handling of 1,400 abused children in Rotherham.
Hertfordshire officers discovered 348 abusive films on his computers – one of which had belonged to the City of London police – at home. Of these 228 were at Category A, the most serious level. 101 were at Category B and 19 at Category C, the least serious.
In addition officers found 2,134 indecent images of children. There were 912 images at Category A, 605 at B and 617 at C. There were also 212 extreme images involving human sexual activity with horses, dog and pigs.
Lawes, who had no previous convictions, pleaded guilty to 12 charges of making (downloading) indecent photographs of children, two of possessing indecent images and one of possessing extreme pornography.
Handing down his sentence Judge Michael Baker QC told the court he had thought hard about sending him immediately to prison but said he could suspend the sentence because of Lawes' background.
Prior to joining the Met, Lawes' worked a series of odd jobs following his departure from the army, during which time his lawyer Robert Fitt said he had started "self-medicating with alcohol", describing him as a "functioning alcoholic".
He claimed the former soldier was seeking advice for PTSD having had a "bad time" in Northern Ireland.
Judge Michael Baker QC, in remarks quoted by Hemel Today, told Lawes: "Quite clearly these are seriously disturbing images and in the course of making them the lives of a number of children will have been significantly affected."
Lawes was given a 12-month prison sentence, suspended for two years with 18-months supervision by probation officers. He must also attend an alcohol treatment programme and abide by a nine-week curfew between 7pm and 5am.
Register for free to continue reading
Registration is a free and easy way to support our truly independent journalism
By registering, you will also enjoy limited access to Premium articles, exclusive newsletters, commenting, and virtual events with our leading journalists
Already have an account? sign in