Gay couple driven from their Edinburgh home by local youths
Daniel Donaldson and Arran Southall say they have been accused of being paedophiles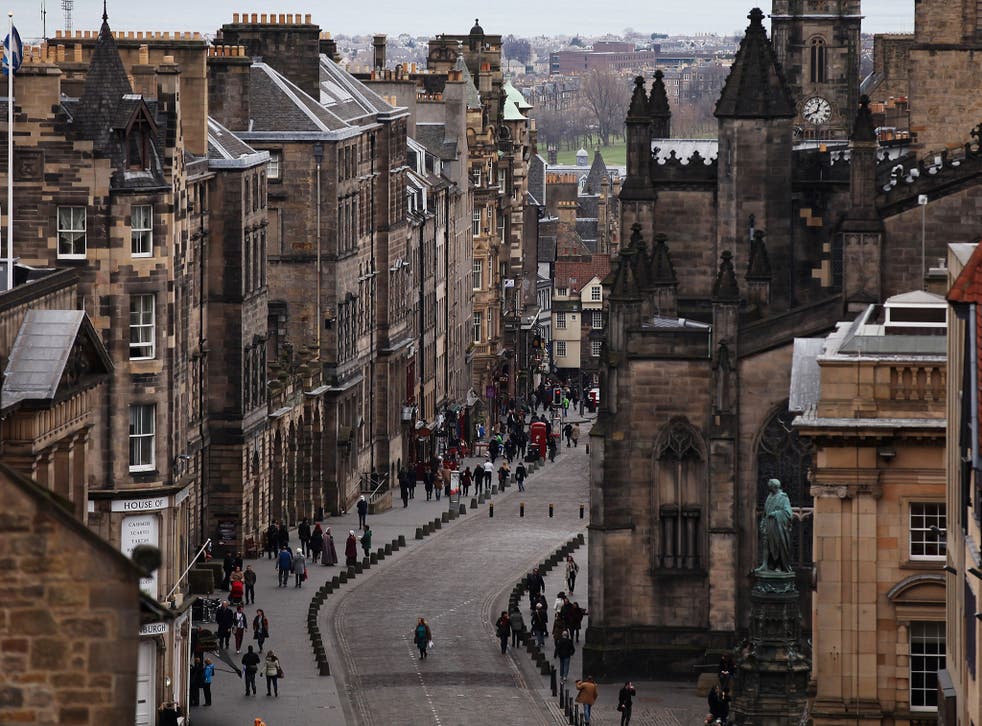 A gay couple have been forced to leave their home after being subjected to a campaign of hate in which they claim they were accused of being paedophiles by local youths.
Solicitor Daniel Donaldson, 34, said he and his partner Arran Southall, 28, have endured months of misery as their property was attacked and they were abused at their home in Edinburgh.
Mr Donaldson, a volunteer at Glasgow 2014, has written an open letter to the Scottish Justice Secretary, the Lord Advocate and others urging them to review the current laws on hate crime which he said were ineffective against children.
He said that despite the efforts of police, who have charged a number of youths in connection with the incidents, there were no safeguards to prevent further offending and they no longer felt safe.
"My partner and I are now looking to relocate away from Edinburgh. We have had enough. I hope that when we move, we get to enjoy the peace and quiet in our own home, and the freedom from abuse, harassment and vandalism, that we should expect," he said.
"I have been branded a 'paedo' and a 'beast' in front of my own home. Our car windscreen has been smashed in. Stones, bricks and other missiles have all been thrown at our home, our property is subject to regular trespass and children will even come as far as the front door to bang and shout abuse," he wrote.
The couple had lived happily in the Drylaw area of the city for the past three-and-a-half years but trouble started earlier this year when a number of new families moved into the neighbourhood, he said. "It just built up over a period of time. It started with low level stuff – them shouting 'gay' and 'puff' – and then escalated quickly to vandalism and property damage," he told The Independent.
"My partner and I can't sleep. It got to the point where I was considering taking tranquilisers. We contemplated sleeping in the living room because it was not facing the road. It made our lives unbearable. I am not holding myself out to be a victim. What I am doing is standing up to them. The problem we have is that hate crime legislation that is meant to protect people is ineffective against children," he added.
Colin Macfarlane, director of Stonewall Scotland, said: "The sad reality for many lesbian, gay, bisexual and transgender Scots is that they face hate crime every day at home, in their communities and their workplaces."
Edinburgh councillor Cammy Day, community safety leader, said: "Hate crime is completely unacceptable. The council treats all reports of hate crime extremely seriously, and is working with Police Scotland to investigate."
Register for free to continue reading
Registration is a free and easy way to support our truly independent journalism
By registering, you will also enjoy limited access to Premium articles, exclusive newsletters, commenting, and virtual events with our leading journalists
Already have an account? sign in