Google and internet service providers urged to do more to block child pornography in wake of April Jones murder trial
Mark Bridger's most visited websites showed violent images of murders, beheadings and dead children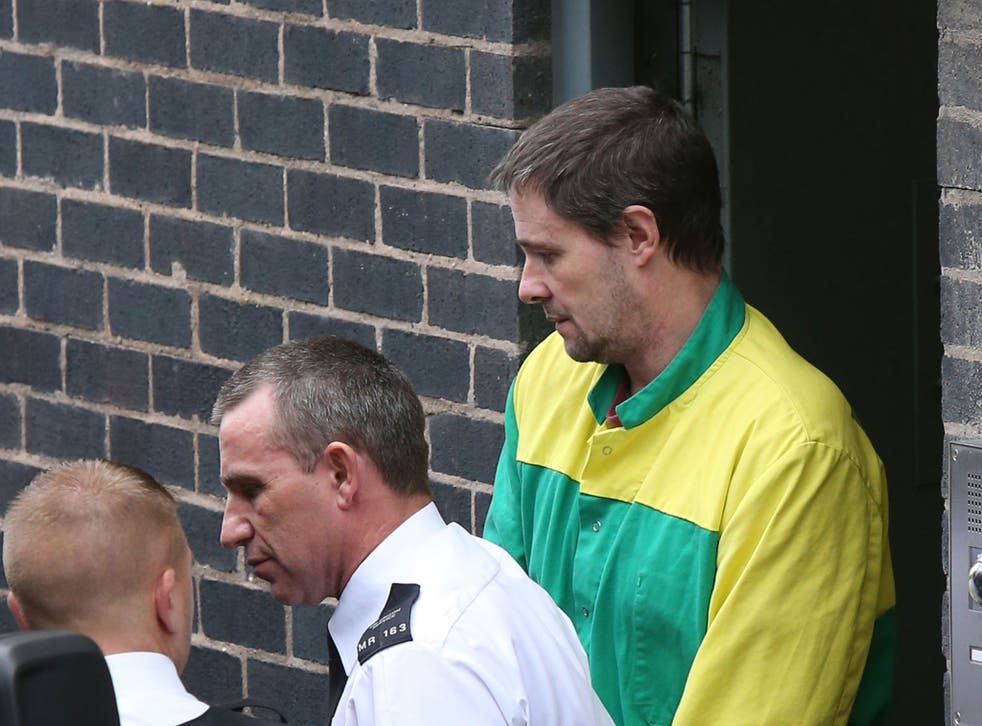 MPs and children's charities have urged Google and internet service providers to clamp down on violent and child pornography after details of the murder of April Jones emerged.
Mark Bridger, who was jailed for a whole-life term yesterday after being found guilty of killing the five-year-old girl in October of last year, searched for images of child abuse and rape.
Bridger's most visited websites showed violent images of murders, beheadings and dead children.
The court heard evidence that Mr Bridger's laptop contained images of children being raped and abused. Police also found a horror film in his video recorder paused at a violent rape scene.
John Carr, a Government adviser and member of the Internet Task Force on Child Protection, called for Google to show "moral leadership" and institute a default block on pornography on its search engine.
"Google are the biggest players," Mr Carr said, speaking on the BBC's Today programme. "If they were to block it, others would follow."
Keith Vaz, chairman of the Commons Home Affairs Select Committee said that the April Jones case illustrated the "need to act to remove such content from the internet".
Mr Vaz called for a new code of conduct to force ISPs to "remove material which breaches acceptable behaviour standards".
Jim Sheridan, who is on the Commons culture committee, also said that violent sexual images, including those depicting children, should be blocked.
He said: "I know it's extremely difficult to ban it (but) I think with the political will and the technology, if you can do it, we should be doing it."
April Jones's murder is the second high-profile case this month to feature disturbing extreme pornography.
Earlier this month the Old Bailey was told that Stuart Hazell, jailed for murdering 12-year-old Tia Sharp, had searched for child porn on the internet.
Bridger, a former slaughterhouse worker, was given a whole life sentence after he was convicted of April Jones' abduction and murder, and of perverting the course of justice by unlawfully disposing, destroying or concealing her body.
Bridger, 47, kidnapped April before sexually abusing her, murdering her and then disposing of her body last October.
On the day April was abducted, Bridger had viewed online photographs of a young girl and a pornographic cartoon depicting the apparent rape of a physically restrained and visibly distressed girl.
Officers found numerous indecent images on the computer, as well as pictures of young female murder victims, including Holly Wells and Jessica Chapman, the victims of Soham killer Ian Huntley.
In a file on his laptop, Bridger held cartoon pornographic images depicting bound and gagged youngsters being sexually abused, as well as images of apparently dead youngsters.
Phillip Noyes, acting chief executive of the NSPCC, said yesterday that April Jones' case adds to growing evidence that there is a link between pornography and serious sexual assaults.
He said: "It seems Bridger lived in a fantasy world which included looking at child abuse images online.
"For some time we have been concerned about the growing number of these obscene images which are becoming more easily available and can fuel the fantasies of offenders like Bridger.
"This case points to the ever-growing evidence that there is a worrying link between looking at this vile kind of material and committing other serious sexual assaults.
"April's death will hopefully lead to effective measures to stamp out this vile trade."
In 2011, Bristol Crown Court heard how Dutch engineer Vincent Tabak, who murdered 25-year-old Joanna Yeates, was obsessed with images of women being strangled during sex and had perversions for violent pornography.
In a statement, Google insists it has a "zero-tolerance policy" on child sexual abuse content: "We are members and joint funders of the Internet Watch Foundation - an independent body that searches the web for child abuse imagery and then sends us links, which we remove from our search index. When we discover child abuse imagery or are made aware of it, we respond quickly to remove and report it to the appropriate law enforcement authorities."
The case of April Jones comes after a confidential hotline used to flag criminal content online revealed it had seen a 32 per cent increase in the number of reports of images showing the rape and sexual torture of children.
The hotline, run by the Internet Watch Foundation (IWF) charity, can also be used anonymously to report child sexual abuse content as well as "criminally obscene adult content".
Last week, the End Violence Against Women (EVAW) coalition wrote to the Prime Minister calling for a change in legislation to close a loophole which allows some simulated images of rape to be allowed in this country.
A statement from the charity Rape Crisis, an EVAW member, which campaigns to raise awareness of sexual violence, said it commended the decision to give Bridger a whole life sentence.
It said: "Our concern is that given current legal loopholes, similar men using pornography simulating acts of sexual violence including rape, child sexual abuse and incest, would not be committing an offence under existing extreme pornography legislation.
"An open letter to David Cameron sent by women's groups last week identifies this loophole and asks for it to be closed as a matter of urgency."
Register for free to continue reading
Registration is a free and easy way to support our truly independent journalism
By registering, you will also enjoy limited access to Premium articles, exclusive newsletters, commenting, and virtual events with our leading journalists
Already have an account? sign in
Register for free to continue reading
Registration is a free and easy way to support our truly independent journalism
By registering, you will also enjoy limited access to Premium articles, exclusive newsletters, commenting, and virtual events with our leading journalists
Already have an account? sign in