Hannah Smith suicide: Internet trolls target sister of tragic teenager who was was driven to suicide by cyberbullies
Jo Morris described how, just days after discovering her younger sister's body, she begun receiving abusive messages on Facebook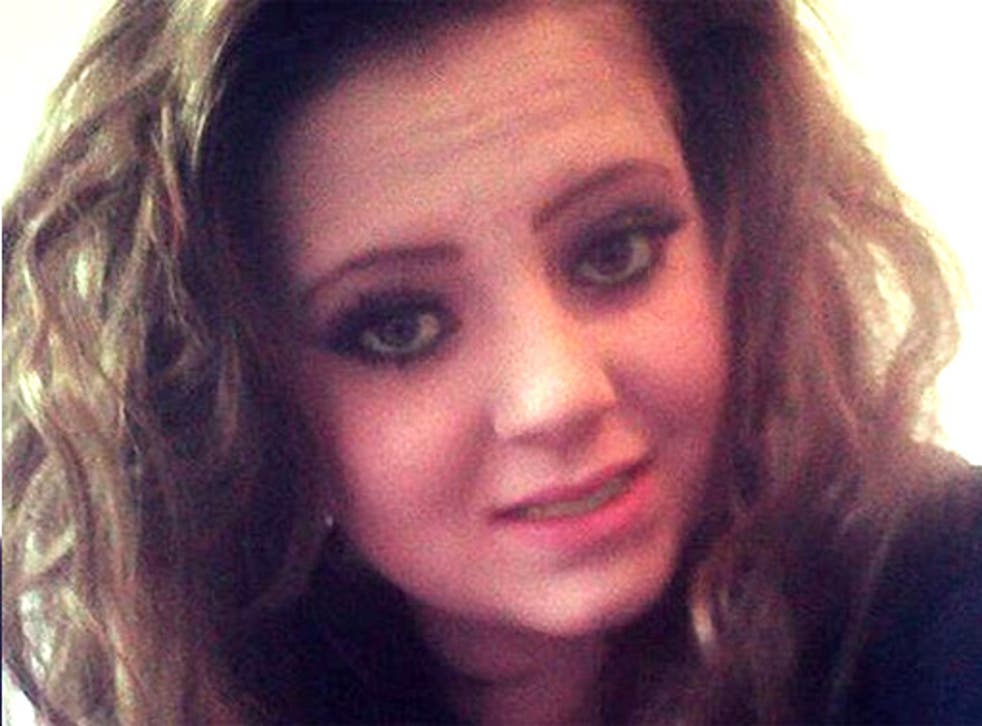 A 16-year-old girl is being targeted by internet trolls less than a week after her younger sister was driven to suicide by bullies on the controversial website Ask.Fm.
Jo Morris described how, just days after discovering her younger sister Hannah Smith's body, she begun receiving abusive messages on Facebook mocking her loss and blaming her grieving father's parenting skills for the tragic death.
And she also revealed that a Hannah's Facebook tribute page has been targeted by trolls calling her a "coward" for taking her own life and saying she "deserved" to die.
Other users have reportedly posted videos making light of Hannah's suicide, with another said to have left a message aimed the girls' father David, saying: "The world doesn't revolve over your fallen daughter, get over it".
In an interview with the Daily Mirror, Ms Morris said: "I've just lost my sister and now I've got to deal with getting abuse myself. These trolls don't care what happened to Hannah or what we're going through. They just live in their sad little worlds."
She added: "It's really upsetting. I'm struggling to cope with what's happened and don't need these trolls hounding me."
Ms Morris went on to say: "My dad says I've got to stay strong and ignore the comments, which is what I'm trying to do, but it's still hard. Hannah was a beautiful person and so full of life and love. She was always singing and generally going about being happy. She lit up the place."
Her 45-year-old father also spoke to the newspaper, saying: "It defies belief. We're grieving and yet people still think it's funny to send these messages."
He added: "Even after her death Hannah can't escape these bullies. And now they target Jo. What kind of sick individual sends a cruel message to a 16-year-old who has just found her sister's body hanging in her bedroom?"
Hannah Smith took her own life after being taunted by bullies urging her to drink bleach and cut herself. Her father has called on Prime Minister David Cameron to intervene to regulate the Latvia-based social-networking site and others like it.
Speaking from his home in in Lutterworth, Leicestershire Mr Smith accused ask.fm of "making millions out of peoples' misery" and said he feared another teenager could die after being abused.
The anger mirrors events in Ireland earlier this year when ministers lobbied their Baltic state counterparts to investigate allegations of bullying on the Riga-registered site following two similar tragedies there.
So far the deaths of four teenagers have been linked to ask.fm - a social networking tool which has recorded extraordinary growth since it was founded by two brothers in the Latvian capital in 2010.
Today, more than 65m people have joined - half of them aged under-18. Its iPhone and Android apps are bestsellers and 300,000 new users sign up each day. The site is hugely popular in Brazil, Columbia, Germany, Canada and, of course, Britain.
Niall Cowley, international director of the charity BeatBullying said it was the anonymity that was proving the huge draw for young people. "It is a massive concern," he said.
Whereas Facebook and others had engaged with governments and NGOs on the subject, ask.fm was "doing nothing", he added.
"Anonymity increases disinhibition. You think you will get away with it and that there is no recourse so you are more likely to behave in a way that you would never do in real life," said Mr Cowley.
Teenage victims of cyber-bullying
Hannah Smith, 14, was found hanged at her home in Lutterworth, Leicestershire last week. She had been abused by trolls over her weight and a family death as well as being accused of self-harming. Bullies urged her to drink bleach and cut herself on ask.fm. Her father has called on the Prime Minister to clamp down on the site.
Ciara Pugsley, 15, from Leitrim, Republic of Ireland, died last year after being subjected to a torrent of abuse over her weight and mental health. Despite standing up to her anonymous bullies she took her own life. Her death prompted calls for action in Ireland to against bullies using social media.
Erin Gallagher, 13, was discovered by relatives at her home in Ballybofey, Donegal, just 24 hours after threatening suicide. She had been physically and mentally bullied by tormentors. Police seized computers after her death in October last year but no one has been charged.
Joshua Unsworth, 15, from Goosnargh near Preston, Lancashire had offered to help other teenagers suffering from online bullying cope. However the teenager, described as a "thoughtful, loving and compassionate boy" took his own life in April. Messages posted on his site said: "You really are a freak', 'no one likes you' and 'you deserve sick things to happen to you".
Register for free to continue reading
Registration is a free and easy way to support our truly independent journalism
By registering, you will also enjoy limited access to Premium articles, exclusive newsletters, commenting, and virtual events with our leading journalists
Already have an account? sign in
Register for free to continue reading
Registration is a free and easy way to support our truly independent journalism
By registering, you will also enjoy limited access to Premium articles, exclusive newsletters, commenting, and virtual events with our leading journalists
Already have an account? sign in