Harvey Proctor: Former MP ends anonymity of rest of alleged nine-strong paedophile gang
Former heads of MI5, MI6 and late ex-PM Edward Heath among those named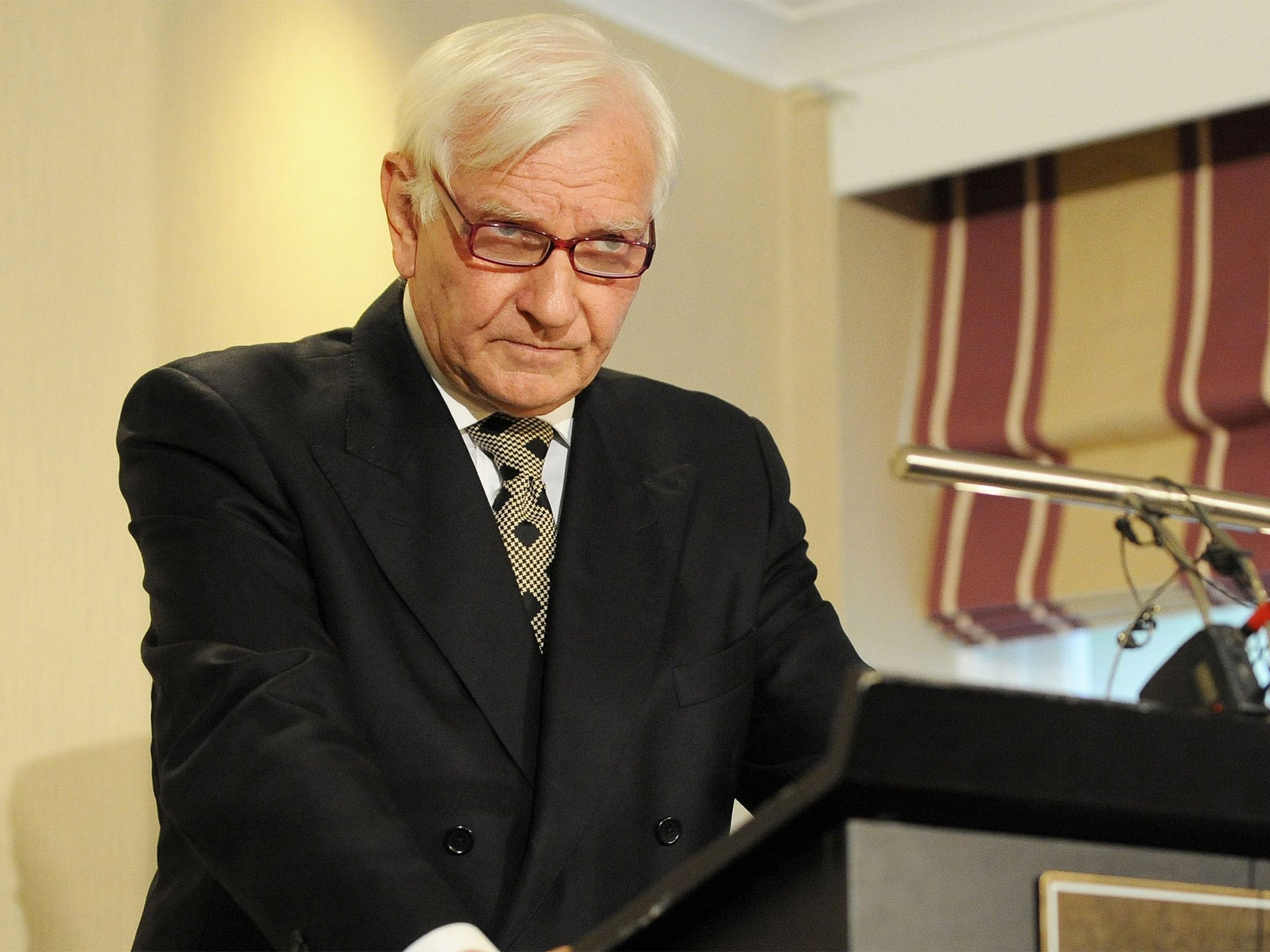 Detectives working on Scotland Yard's Establishment sex abuse inquiry have investigated an alleged nine-strong gang of paedophiles that included former heads of MI5, MI6, and the late ex-Prime Minister Edward Heath, Harvey Proctor claimed.
After months of police refusing to name key figures involved in the inquiry, the public statement by the former Conservative MP has ended the anonymity for potential suspects, some of whom are dead.
It has also opened him up to accusations of hypocrisy after complaining about the drip-drip of negative publicity against him following the search of his home in March.
The former Conservative MP said that detectives asked him about eight alleged co-conspirators including senior members of the military and government.
Mr Proctor said that he had revealed the identities of the other eight men in a "spirit of openness". He said the names had been raised during two interviews based on allegations made by the complainant known as Nick.

Mr Proctor also named Maurice Oldfield, who died in 1981, who was the seventh head of the secret intelligence service, MI6. He named the late Sir Michael Hanley, the Director-General from 1972 to 1976. He also named two other men – one a retired general – and an eighth man whom Mr Proctor said he did not know. He said he did not contact any of the men, or their relatives, before going public with their names.
"I did not move in such circles," said Mr Proctor at a news conference. "As an ex-secondary modern school boy from Yorkshire, I was not part of the Establishment. I had no interest in being part of it. I cannot believe that these other eight people conspired to do these monstrous things. I certainly did not."
Mr Proctor did not detail the alleged roles of other men in the abuse other than the claim that Heath stopped him from castrating "Nick" during alleged child sex abuse at a large town house in London.
Nick has complained that he was subjected to systematic and serious sexual abuse from 1975 to 1984. Nick has also claimed that Harvey Proctor was directly involved in two murders, the MP said. The first was alleged to be in 1980 when a boy aged about 12 was stripped, tied to a table and raped before being stabbed with a kitchen knife over a period of 40 minutes. Mr Proctor was then accused of strangling him.
In a second alleged murder a year or two later, Nick was among four boys taken to a central London address. A group of men, including Mr Proctor, is alleged to have told them that one of the boys would die that night and they would have to choose which one. When they could not, the boys were raped and one beaten and kicked to death, according to the allegations related by Mr Proctor.
The MP denies all wrongdoing, including any involvement in the alleged murders.
In quotes: 'An abuse of power'
"Edward Heath despised me… I despised him too… Now I am accused of doing dreadful things in his London house; a house to which I was never invited and to which Heath would never have invited me."
"What do I think should happen now? Either I should be arrested, charged and prosecuted for murder... or 'Nick' should be stripped of his anonymity and prosecuted for wasting police time and money and making the most foul of false allegations."
"Anonymity is given to anyone prepared to make untruthful accusations of child sexual abuse whilst the accused are routinely fingered publicly without any credible evidence first being found. This is not justice. It is an abuse of power."