High and low security: Britain's tallest policeman Anthony Wallyn stood guard with Met's shortest officer outside hospital where Queen was treated for gastroenteritis
Queen left hospital this afternoon after one-day stay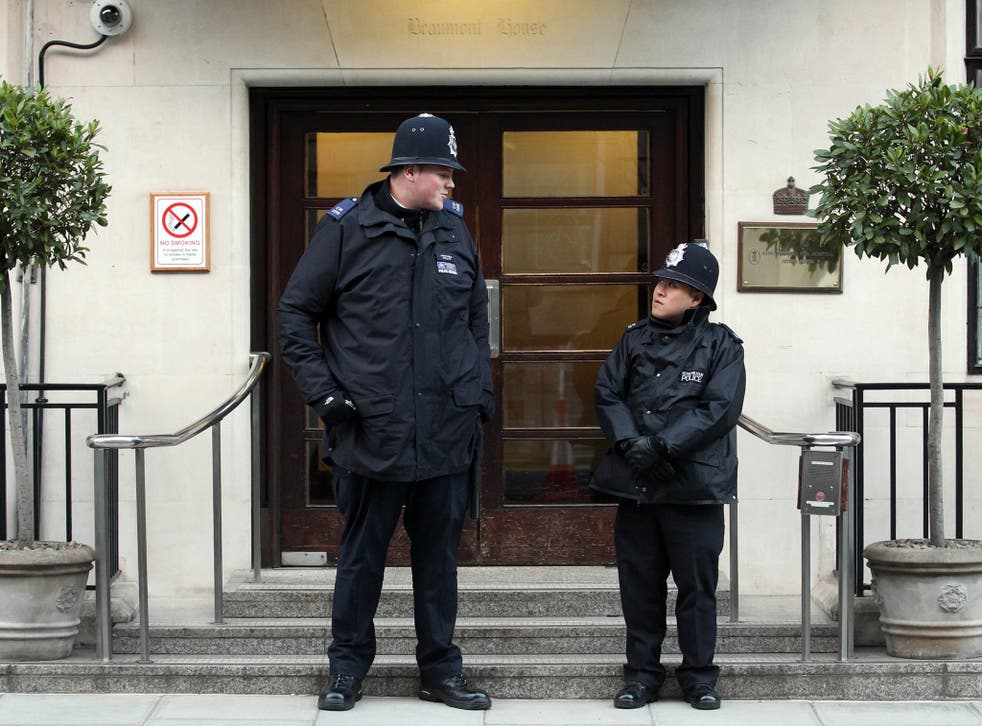 We have all heard of the long arm of the law, but any crook who has his collar felt by PC Anthony Wallyn may want to crane their neck.
At 7ft 2ins Britain's tallest policeman was in the spotlight after being stationed to stand guard outside the hospital where the Queen was assessed.
Pc Wallyn, who is known as Big Tower by his colleagues, was deployed outside London's King Edward VIII's Hospital – alongside the smallest officer in the Met's Westminster Borough Support Unit, PC Tony Thich, who is 5ft 6ins.
But he stood down this afternoon after the Queen left after just one day's stay, described as a a precaution.
The lofty PC Wallyn required a custom-made uniform when he joined the force four years ago, and wears size 17 shoes.
"I get 100-500 requests for a photo each day," he admits – a rate that is likely to multiply considerably while he stands guard outside the hospital where the Queen is being treated for the stomach bug gastroenteritis.
Register for free to continue reading
Registration is a free and easy way to support our truly independent journalism
By registering, you will also enjoy limited access to Premium articles, exclusive newsletters, commenting, and virtual events with our leading journalists
Already have an account? sign in