Hillsborough trial: Why tweeting about the 1989 disaster could be illegal
Contempt of court laws, which apply to all trials, are in force
Lizzie Dearden
Home Affairs Correspondent, in Preston
Monday 14 January 2019 17:56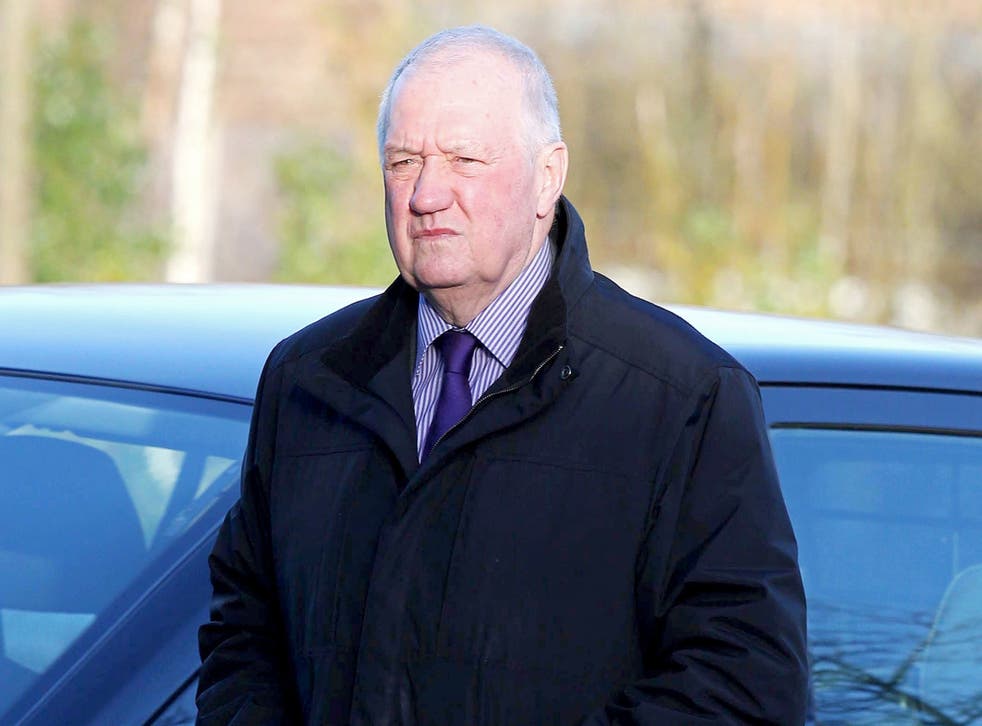 Social media posts discussing the Hillsborough disaster could land people in prison for up to two years while a trial over the deaths of 95 victims is under way.
Match commander David Duckenfield denies manslaughter by gross negligence, while former Sheffield Wednesday club secretary Graham Mackrell has pleaded not guilty to two health and safety offences.
Their trial is expected to continue for up to four months at Preston Crown Court.
During that time, legal restrictions are in place to prevent the jury potentially being swayed by what they read online or in news reports.
The same laws, known as contempt of court, are in place for all British trials to prevent them collapsing over fears that an objective verdict cannot be reached. Re-trials can then cost hundreds of thousands of pounds.
The Contempt of Court Act 1981 makes publications that "create a substantial risk that the course of justice in the proceedings in question will be seriously impeded or prejudiced" illegal.
Restrictions apply to "any speech, writing, programme or other communication in whatever form, which is addressed to the public at large or any section of the public" - including social media posts.
Publications are covered by a "strict liability rule", meaning that someone does not have to affect a trial deliberately to be found in contempt.
The rule applies when legal proceedings are active, such as after someone has been arrested, charged or summonsed to court.
UK news in pictures

Show all 50
Crown Prosecution Service guidance states that the longer the time gap between publication and trial, the less risk there is likely to be, but warns: "The absence of actual prejudice resulting from publication does not prevent it from being a contempt."
Contemporary reports of public legal proceedings are protected under the law, but must be "fair and accurate … published contemporaneously and in good faith".
General public affairs discussions may not be treated as contempt of court if the risk of prejudice is "merely incidental" to a wider discussion.
Judges concerned that a case might be affected by media coverage can impose additional restrictions that postpone reporting until a certain point in proceedings.
An order delaying reports of a series of linked Huddersfield grooming trials until all verdicts had been reached was allegedly violated by Tommy Robinson in May last year.
The anti-Islam activist, whose real name is Stephen Yaxley-Lennon, discussed details of ongoing trials and his views of Muslims in a Facebook live video while a reporting ban was in force.
A judge jailed Robinson for 13 months but the finding was quashed over procedural failings and the attorney general is currently deciding how to proceed.
The Court of Appeal heard Robinson's broadcast sparked an application to discharge the jury over claims they would be prejudiced, which was denied.
Tommy Robinson wins appeal: Far-right leader freed from prison on bail
It was one of many cases seeing people jailed for a maximum of two years or fined for contempt of court.
Several newspapers have been hit with large financial penalties, including two that published photographs of a defendant in a murder trial posing with a gun.
In 2012, the Daily Mail and Mirror were fined £10,000 each for contempt, after their coverage of Milly Dowler's killer Levi Bellfield caused a jury considering an attempted abduction charge to be discharged.
Critics have accused the law of clamping down on press freedom, and holding media outlets to standards that unregulated websites and social media are not.
But judges and other members of the criminal justice system argue that restrictions, which are found in few other countries' legal systems, are essential to safeguard the right to a fair trial.
In a 2011 speech, the then attorney general Dominic Grieve QC said: "The Contempt of Court Act is not intended to prohibit or restrict free speech."
While qualified journalists are trained to abide by court and other reporting restrictions, the law is not routinely taught to members of the public.
Jurors have also been jailed for committing contempt, including a woman who contacted a defendant on Facebook and caused a £6m drugs trial to collapse.
Jury members are instructed by judges not to research cases online or consider anything they have heard outside of the evidence presented in court.
Contempt can be committed in a variety of other ways, including taking photos, videos or audio recordings inside court, or breaching the confidentiality of jury deliberations.
Register for free to continue reading
Registration is a free and easy way to support our truly independent journalism
By registering, you will also enjoy limited access to Premium articles, exclusive newsletters, commenting, and virtual events with our leading journalists
Already have an account? sign in