Hairdresser found guilty of trying to infect 10 men with HIV
Jury returns verdict after 18 hours of deliberation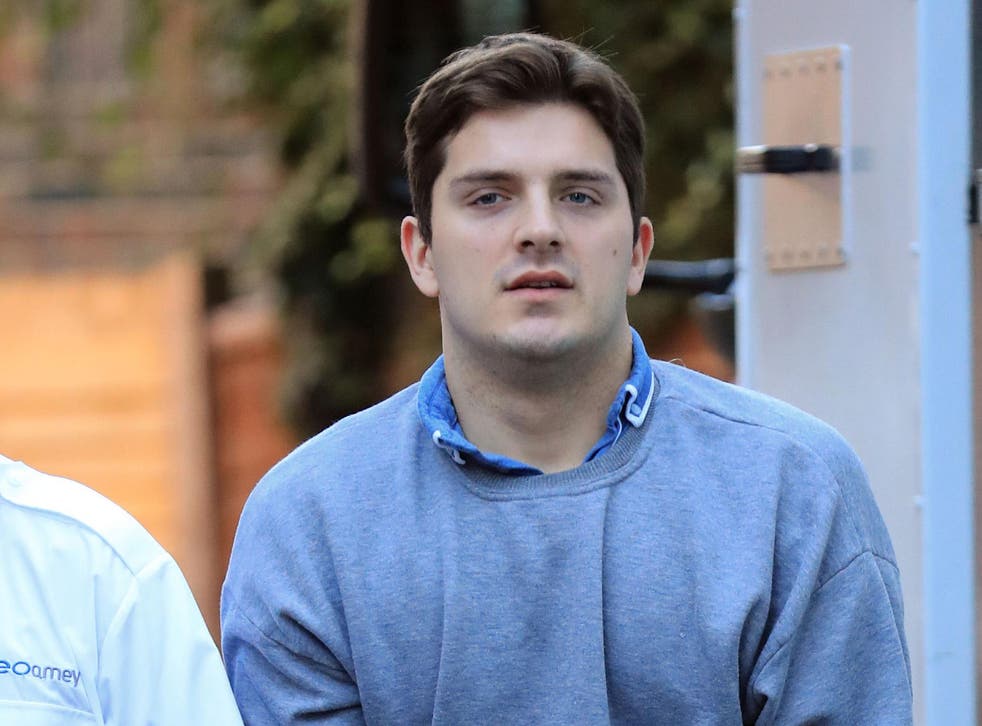 A hairdresser has been found guilty of deliberately trying to infect 10 men with HIV after meeting them on Grindr.
Daryll Rowe was convicted of five counts of grievous bodily harm with intent, and five counts of attempting to do so, on Wednesday afternoon at Lewes Crown Court.
The jury of seven women and five men returned its verdicts after 18 hours deliberating.
Rowe taunted his victims, becoming abusive and aggressive after they had sex.
Lewes Crown Court heard he "played" with some of them who quizzed him when they grew anxious about his HIV status and called them over-dramatic and paranoid.
One of the men tested negative for HIV on the morning he had sex with Rowe, and was not involved with anyone again until he tested positive two months later.
Another, who gave evidence from abroad, described how he had "let his guard down" with Rowe and had been "lulled" into a "false sense of security".
The hairdresser told his first victim in a text: "I have HIV. Lol. Whoops!" after they had sex.
Caroline Carberry QC, prosecuting, said it was "convenient" he "could not remember" sending the "damning text" and branded him a "comfortable liar".
The court heard he was "laughing" when he called his second victim, who also tested positive for HIV after they met, "stupid", adding: "Burn. I got you."
He badgered the man with phone calls and seemed to be proud of what he had done, the victim said.
Rowe deliberately injured another man while having sex in a bid to transmit the virus, the court heard.
He even boasted he was "riddled with diseases" when another victim found a broken condom in the sink after their encounter.
Rowe, who turned 27 part way through the six-week trial, told an Aids and HIV charity worker, who was diagnosed after they were involved, that "moaning" would not cure him.
The volunteer had never had unprotected sex and had tests every six months. He said he made sure Rowe wore a condom but then was diagnosed with the virus so believes it was tampered with or taken off during sex.
The victim described the news of his diagnosis as like being "hit by a bus", adding: "You feel like your life is over. You feel like you should go to a high place and jump."
Despite his status, Rowe kept demanding to meet for "raw" – unprotected – sex and told him he would "rape" him next time they met.
The string of explicit messages, which demonstrated Rowe had a detailed knowledge of the disease and its treatments, made the victim suspicious.
Rowe, originally from Edinburgh, even nursed one of his later victims who fell ill with the symptoms of HIV.
UK news in pictures

Show all 50
The young, inexperienced man, who considered Rowe his boyfriend, had aches, shivers, a sore throat, swollen glands and lost almost a stone in weight in a week.
Rowe bathed and massaged him and did not want him to leave to stay with his family while he recovered. He became jealous and controlling during their brief relationship, texting him constantly, making the victim feel "trapped".
When he eventually went home, Rowe sent him abusive messages, including: "You're a f***ing psychopath, you're afraid of your own shadow. I can do much better than you. I'm way, way out of your league."
Another text said: "No-one will ever love you."
When Rowe fled to the North East, he briefly lived with his last two victims and stole valuables from them both.
But again one of the relationships turned sour as Rowe grew jealous and controlling. He stormed out after his latest victim spent too long chatting to a flatmate, taking £60 of his money.
Afterwards he sent a string of abusive messages, including: "You're never going to get a guy like me again."
Another read: "You're a typical sassy, queeny, stupid little air hostess."
The victim tested positive after seeing the police alert for anyone who had slept with a young Scottish man to seek medical advice.
All of the victims' identities are protected by law.
Register for free to continue reading
Registration is a free and easy way to support our truly independent journalism
By registering, you will also enjoy limited access to Premium articles, exclusive newsletters, commenting, and virtual events with our leading journalists
Already have an account? sign in
Register for free to continue reading
Registration is a free and easy way to support our truly independent journalism
By registering, you will also enjoy limited access to Premium articles, exclusive newsletters, commenting, and virtual events with our leading journalists
Already have an account? sign in