Ian Watkins trial: Singer's ex-girlfriend Joanne Mjadzelics took mother of baby he wanted to rape to police, court told
Joanne Mjadzelics claims police ignored her complaints about the Lostprophets singer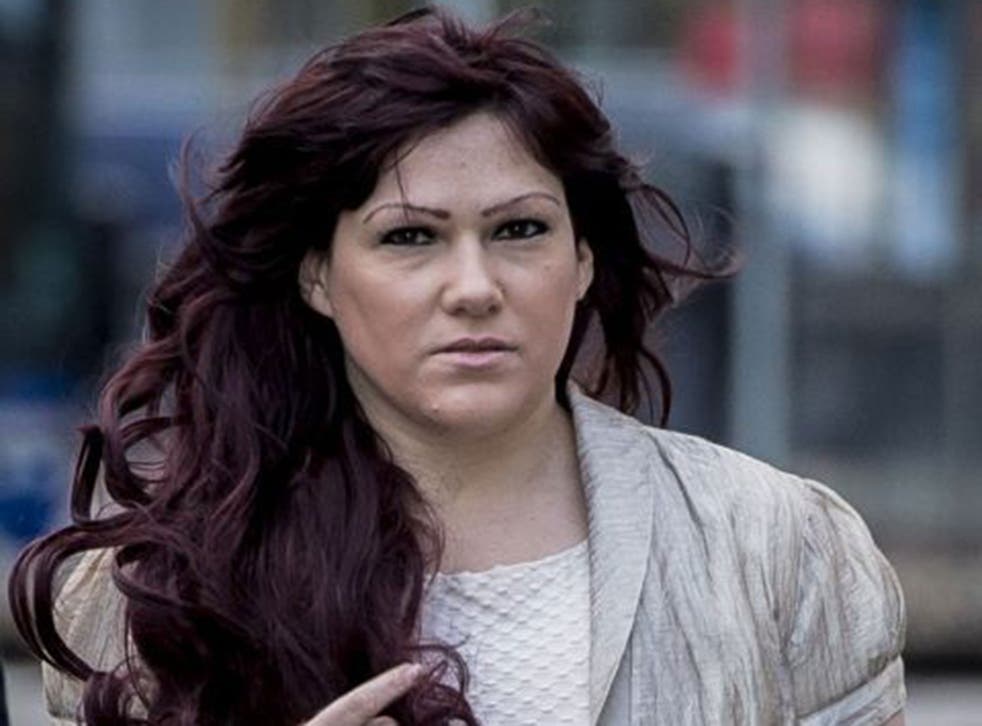 Ian Watkins' former girlfriend has told a court she took a mother who was later convicted of plotting to let the Lostprophets singer rape her baby to police but was ignored.
Joanne Mjadzelics, 39, is on trial at Cardiff Crown Court accused of possessing and distributing child sex abuse images but she claims she was trying to trap her former lover after he was not arrested following her reports to authorities.
Watkins was sentenced to 35 years in prison for numerous child sex abuse offences including the attempted rape of a baby in 2013.
Watkins had talked of getting Mjadzelics pregnant so that he could rape their baby and the pair discussed child abuse while having sex, the court heard.
Today, the jury was told Mjadzelics went to police with one of the two women who were eventually convicted with Watkins, the BBC reported.
Speaking from the dock, the defendant said she told police the woman was "totally obsessed with Watkins and her baby will be raped by him" but an officer dismissed her claim by saying she must had been "really upset" by her ex-boyfriend.
She claimed that she replied: "I'll put a bullet in his head to stop him doing it."
Mjadzelics, of Thorne Road, Doncaster, said police force records labelled her a "nut job" with harassment orders from Watkins' lawyers, calling it "b*******".
"He was getting off on the fact he was getting away with it," he added.
In an online sex chat revealed to the court, the pair discussed incest while acting out being brother and sister, cross dressing, detailing child abuse and discussing kidnapping a brother and sister from outside a school, killing one and raping the other.
Mjadzelics told the court her relationship with Watkins started after she contacted the Lostprophets' Myspace account in 2006 to arrange tickets for a gig and quickly turned sordid.
Lostprophets launch new band without Ian Watkins

Show all 5
In September 2007, Mjadzelics told the jury Watkins had described raping a 12-year-old girl in Los Angeles and at Christmas, she claimed, he sent her an indecent photograph of a five year old girl, who he described as "super flirty", posing with cocaine.
"He just said 'You know what little girls are like'," she told the court. "My heart sank because it made me ill."
Fighting back tears, Mjadzelics told the jury she decided to split with the singer in 2008 because of that picture.
"I was completely confused. I was totally in love with the man, yet he sent me this picture," she said.
"How could I be in love with a man that sends that image? And he lied saying he only got her to pose with the picture as a joke."
Mjadzelics said she saw the singer again on a couple of occasions in 2010 where she claimed he tried to get her to snort heroin before showing her a film on his laptop.
"The first thing I saw was a child crying and screaming and I saw a video of a young girl being raped," she told jurors.
"And I looked at him and I just saw an evil smirk on his face. He was looking for a reaction and all I did was cry and I said he had to go."
The defendant told the court she then decided to "play" Watkins at his own game to trap him, saying she had "never met anyone as sick and depraved as that man".
Her lawyers told the jury the ordeal had affected her health and caused her to take overdoses in suicide attempts as well as faking her own death by putting an obituary online in order to distance herself from him.
Mjadzelics denies four charges of possessing indecent images of children, two charges of distributing images and a charge of encouraging and assisting the distribution of an indecent image of a child.
The trial continues.
Additional reporting by PA
Register for free to continue reading
Registration is a free and easy way to support our truly independent journalism
By registering, you will also enjoy limited access to Premium articles, exclusive newsletters, commenting, and virtual events with our leading journalists
Already have an account? sign in
Register for free to continue reading
Registration is a free and easy way to support our truly independent journalism
By registering, you will also enjoy limited access to Premium articles, exclusive newsletters, commenting, and virtual events with our leading journalists
Already have an account? sign in