Man jailed for threatening to 'slit a Muslim's throat' on Twitter after terror attacks
Rhodenne Chand called for attacks on Muslims and mosques in the wake of atrocities in Manchester and London Bridge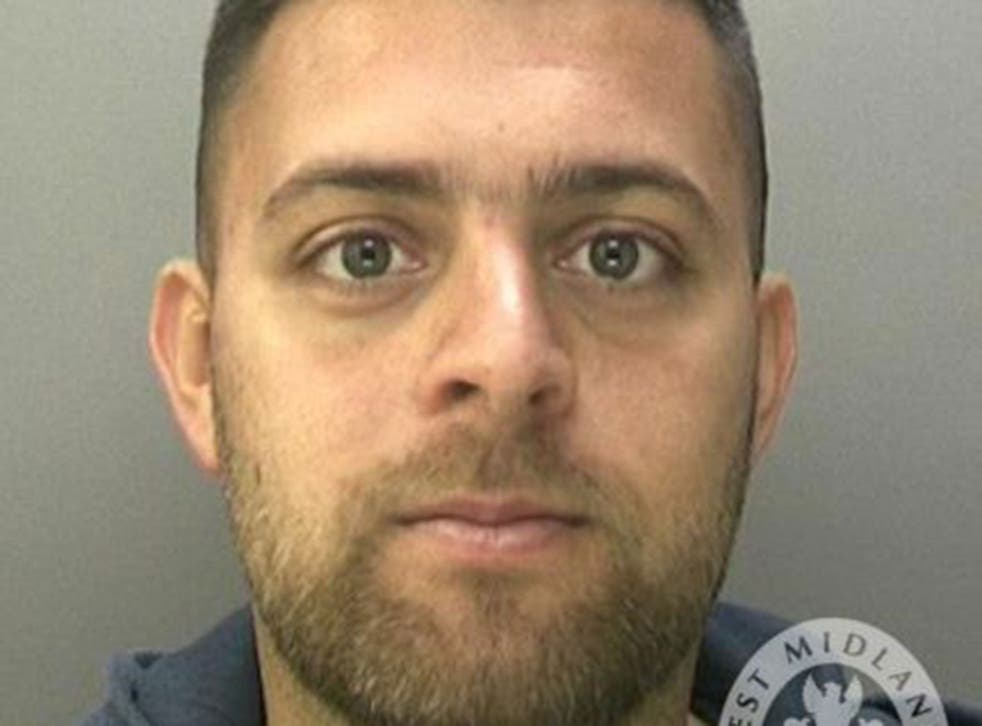 A man who said he wanted to "slit a Muslim's throat" in a string of violent tweets has been jailed for inciting racial hatred.
Rhodenne Chand was reported to police by Twitter users who feared his followers could carry out his threats.
The 31-year-old told officers he was disgusted with himself and had merely been "venting" in the wake of Isis-inspired terror attacks that killed dozens of victims in Manchester and London Bridge.
​Chand, of Kingstanding in Birmingham, had written 32 tweets between the Manchester Arena bombing on 22 May and his arrest on 17 June last year.
It came two days before Darren Osborne rammed a van into Muslim worshippers in Finsbury Park after being radicalised by tweets and posts by far-right figures.
In a note left in the vehicle, he also cited the atrocities in Manchester and London Bridge as reasons behind his own terror attack, which left one victim dead and several severely injured.
West Midlands Police said some of Chand's messages encouraged violence against Muslims and called for mosques to be attacked.
Finsbury Park terror attack: One year on
A specialist prosecutor assessed the case and determined the posts showed intent to stir up racial and religious hatred and that such "violent rhetoric can cause considerable harm once it is in the public domain".
Chand admitted publishing threatening, abusive or insulting material intended to stir up racial hatred and was jailed for 20 months at Birmingham Crown Court on Monday.
West Midlands Police warned that anyone who posts inflammatory messages on social media risks arrest for committing hate crimes.
Superintendent Mat Shaer, the force's lead on hate crime, said: "This case saw the sustained release of offensive, threatening material aimed at Muslim and Pakistani communities − it left people fearing some of the threats could be carried out by him or his Twitter followers.
"The law is careful to try and not penalise expression of opinion, even in strong and possibly offensive terms. But Chand's tweets were a much baser expression of animosity towards a section of society and were totally unacceptable.
"We take hate crime very seriously and anyone found to be stirring up hatred on the grounds of race, religion, sexuality, or disability could find themselves in court and facing a criminal conviction.
Brexit racism and the fightback

Show all 9
"Court outcomes like this are important in order to reassure communities of our willingness to make progress in the way we tackle hate crime matches how proud we are to police such a diverse region."
The result was praised by Islamophobia reporting project Tell Mama, which said: "Think you can tweet this stuff? Think again."
There have been several recent convictions for inciting racial hatred, including members of the banned neo-Nazi terrorist group National Action who performed Hitler salutes and spread stickers calling for a "white zone" around a university campus.
Police and community groups documented surges in Islamophobic hate crime in the wake of the terror attacks that struck Britain last year.
In September, a man who posted a Facebook message calling for "every Muslim in the country to be killed" in the immediate aftermath of the Manchester attack was jailed for a year.
Keegan Jakovlevs, of Wrexham, pleaded guilty to publishing material with the intention of stirring up religious hatred.
"People should not assume they can hide on social media when stirring up hatred and violence," the Crown Prosecution Service warned at the time. "Where there is evidence the CPS will prosecute them and they will face imprisonment as a result."
Register for free to continue reading
Registration is a free and easy way to support our truly independent journalism
By registering, you will also enjoy limited access to Premium articles, exclusive newsletters, commenting, and virtual events with our leading journalists
Already have an account? sign in