Jeremy Bamber Case: Whole-life jail terms with no review breach human rights, European court rules
European Court of Human Rights rules that sentences for prisoners with no chance of release violate European convention - but ruling does not mean they should be freed any earlier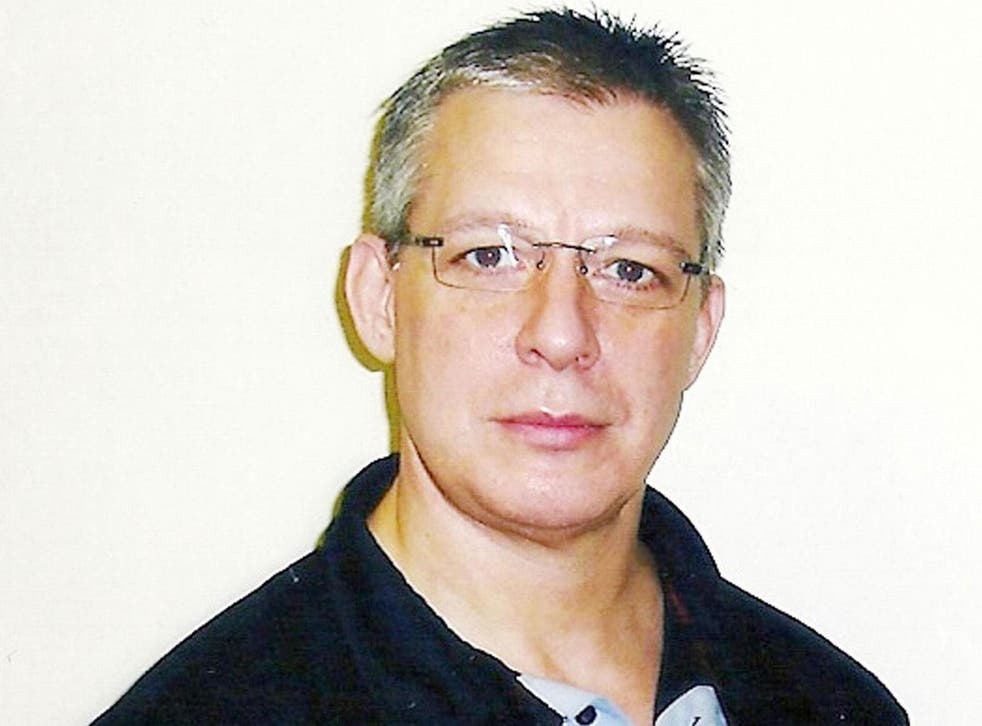 Whole-life jail terms without the possibility of review amount to a breach of human rights, European judges have ruled.
The European Court of Human Rights has said that the sentences amount to inhuman and degrading treatment of prisoners, after an appeal by convicted killers Jeremy Bamber, Douglas Vinter and Peter Moore.
For a life sentence to fall under the European Convention on Human Rights, the court said, there had to be a possibility of release and of reviewing the sentence.
However, the panel of 17 judges said that, despite finding that the prisoners' sentences violated the convention, the ruling did not mean that they should be released soon, a move likely to cause relief among the Government.
The judgment said: "The court found in particular that, for a life sentence to remain compatible with Article 3 there had to be both a possibility of release and a possibility of review."
It went on: "The finding of a violation in the applicants' cases should not be understood as giving them any prospect of imminent release. Whether or not they should be released would depend, for example, on whether there were still legitimate penological grounds for their continued detention and whether they should continue to be detained on grounds of dangerousness.
"These questions were not in issue."
The appeal was brought by Vinter, who stabbed his wife in February 2008, and means the cases of Bamber, who killed his parents, sister and her two young children in August 1985, and Peter Moore, who killed four gay men for his sexual gratification in 1995, will also be considered.
The three men are among a group of 49 prisoners in England and Wales who are serving whole-life tariffs.
In their ruling, the judges said it was up to the national authorities to decide when such a review should take place, but existing legal comparisons gave support to guaranteeing a review no later than 25 years after the imposition of a life sentence. Until 2003, ministers had the power to review prisoners on whole-life tariffs after they had served 25 years.
Under current UK law, whole-life tariff prisoners will almost certainly never be released from prison as their offences are deemed to be so serious.
They can be freed only by the Secretary of State for Justice, who can give discretion on compassionate grounds when the prisoner is terminally ill or seriously incapacitated.
A statement from Bamber, who maintains his innocence, appeared on his blog.
It read: "I am the only person in the UK who was retrospectively given a life tariff on a majority verdict that maintains innocence.
"The verdict today seems in so many ways to be hollow, as I am still serving a prison sentence for a crime I did not commit.
"My whole life order has now been given a system of reviews, but there is no provision for someone who is wrongly convicted to prove that they are worthy of release, such hope is in reality, no hope at all.
"Reviews and parole hearings are subject to a risk assessment to gauge dangerousness and this is influenced by the inmate's confession, remorse and rehabilitation for reintegration back into the community. In my case I do not fit the criteria for parole on this basis.
"The justice system, despite the investment in the Criminal Cases Review Commission, still refuses to accept that there are prisoners who are innocent of the crimes they have been convicted of and this comes into conflict with sentence reviews.
"While there are some people who have been released at the end of their sentence and still maintained innocence, such as Eddie Gilfoyle and Susan May, it is unlikely that I would ever be released without my conviction being overturned in a court of law simply because of the high profile nature of my case.
"As is always, the law does not apply if it assists me in anyway."
Register for free to continue reading
Registration is a free and easy way to support our truly independent journalism
By registering, you will also enjoy limited access to Premium articles, exclusive newsletters, commenting, and virtual events with our leading journalists
Already have an account? sign in