Jessy McCabe: Teenage girl launches petition calling for more women to be represented in A-level music exams
The 17-year-old discovered there were no women amongst the 63 composers featured on the Edexcel A-level music syllabus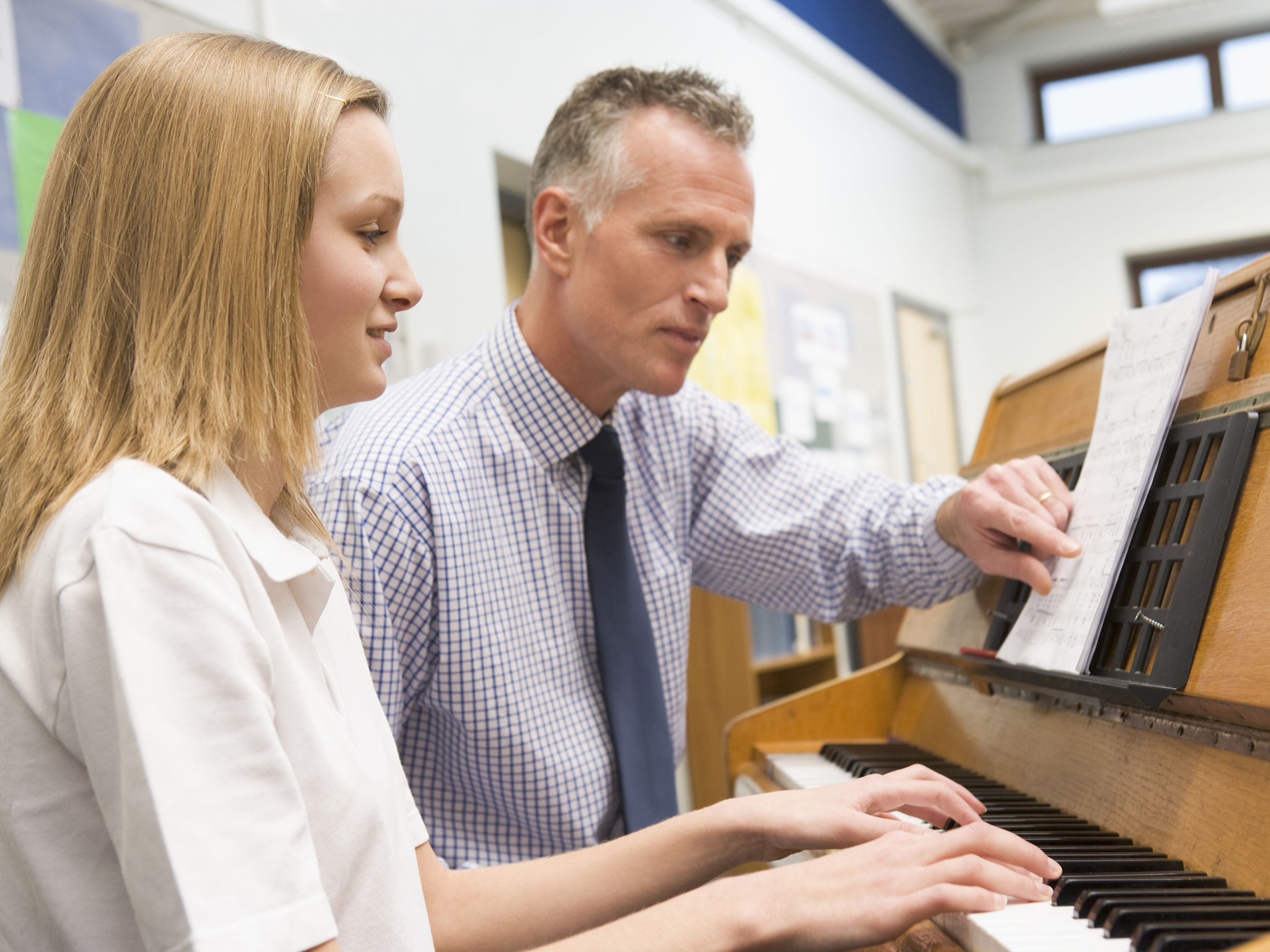 A teenage girl has launched a petition calling for more women to be represented in A-Level music exams after an exam board failed to feature a single female composer among all its set works.
Following her involvement in a programme exploring gender inequality 17-year-old Jessy McCabe discovered there were no women amongst the 63 composers featured on the Edexcel A-level music syllabus, which covers a range of musical genres and eras, and none on the exam board's proposed syllabus for next year.
The music student wrote to Edexcel pointing out the exam board was failing its own claim that its course aims to enable students to "engage in, and extend the appreciation of the diverse and dynamic heritage of music, promoting spiritual and cultural development".
However, Edexcel's Head of Music replied saying: "Given that female composers were not prominent in the Western Classical tradition (or others for that matter), there would be very few female composers that could be included [in the A-Level specification]".
Ms McCabe said that was not true and she has now written an open letter to Mark Anderson, the Chief Executive of Edexcel's parent company Pearson, demanding change.
The teenager wrote: "[Earlier this year] BBC Radio 3 managed to do a whole day of programming of female composers to honour International Women's Day. Surely, if BBC Radio 3 can play music composed by women for a whole day, Edexcel could select at least one to be a part of the syllabus alongside the likes of Holborne, Haydn and Howlin' Wolf?
"This has got to change. How can we expect girls to aspire to be composers and musicians if they don't have the opportunity to learn of any role models? How can we accept that the UK's largest awarding body doesn't adequately acknowledge the work of female musicians? Why are we limiting diversity in a subject which thrives on its astounding breadth?"
The row comes as the number of A-level music entries dropped this year by more than seven per cent. More than 1,200 people have signed the petition so far, including the composer and academic Lauren Redhead.
She wrote: "As a music lecturer in [Higher Education] I frequently observe that students know little of large bodies of music and make assumptions such as the one in the Edexcel response that women have not been involved in Western Art Music as composers. More representative syllabi are needed to give students a rounded education."
Leading UK pianist Susan Tomes, the first woman to study music at King's College, Cambridge, told the i: "I felt rather sad, because it is such a complicated subject. I feel very sympathetic to Jessy's cause, and yet I also feel there is no point in jettisoning, say, Brahms and replacing him with Clara Schumann, or getting rid of Mendelssohn and replacing him with his sister Fanny.
"In many years of performing, I have only played a handful of works by women composers and quite a large proportion of those were by the admirable Judith Weir, who has written several works for me and my chamber groups. Women composers should definitely be represented on the syllabus, but students should be encouraged to understand that women have always been at a disadvantage because of society's attitude towards them and the 'proper use of their time'."
A spokesperson for Pearson said: "We do think it's right to encourage study of the broadest range of composers and performers, whether male or female. We are going to consider how we can best showcase great male and female musicians through our revised A-level which will begin to be taught in Autumn 2016.
"Jessy McCabe is right to raise this issue and we will be writing to her with more detail as we develop the support materials for our new A level syllabus in more detail."
Female composers
Fanny Mendelssohn, 1805-47, a German pianist and composer, the sister of the composer Felix Mendelssohn, composed over 460 pieces of music
Judith Weir, 1954-, British composer and Master of the Queen's Music, has achieved international recognition for her orchestral and chamber works, Weir is best known for her operas and theatrical works.
Nadia Boulanger, 1887-1979, French composer, conductor and teacher, taught many of the leading composers and musicians of the 20th century as well as leading living composers and musicians. She also performed as a pianist and organist.
Sofia Gubaidulina, 1931-, Russian composer, described one of three major Moscow composers of the post-Shostakovich era.