Jewish cemetery vandalised in Manchester in 'abhorrent act of anti-Semitism'
'I just don't think they understand the unnecessary distress they cause to the families of these departed loved ones'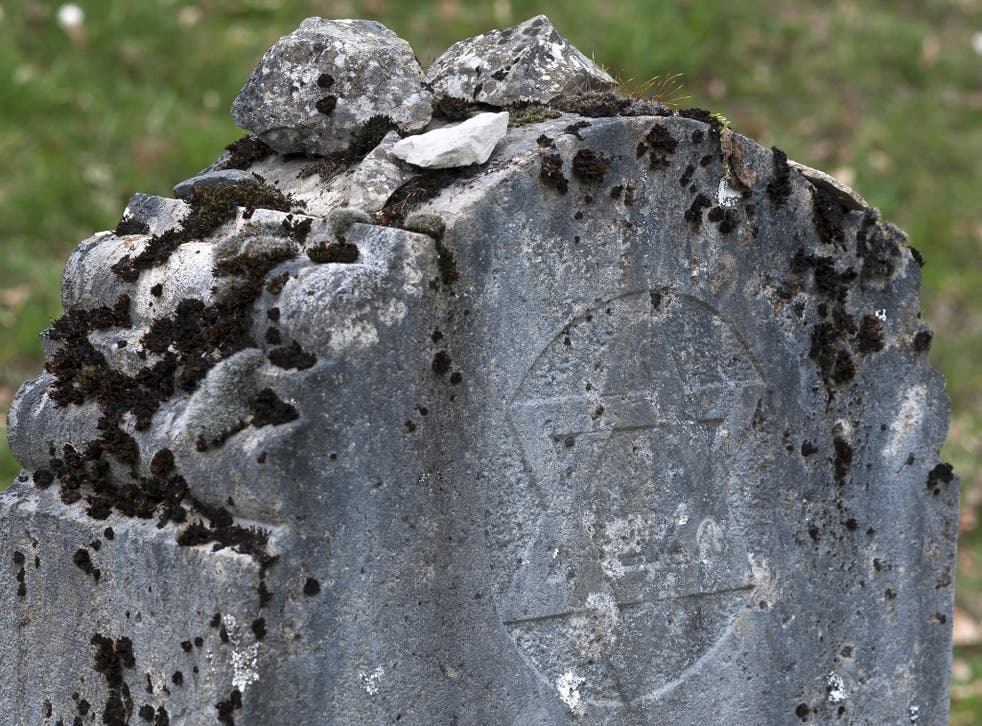 Vandals have targeted a Jewish cemetery in Manchester in what police have described as a hate crime.
Around 14 headstones were knocked over or smashed in Blackley Jewish Cemetery in Charlestown, north-east Manchester on Wednesday afternoon at around 3:45pm.
Chief Superintendent Wasim Chaudhry of Greater Manchester Police described the attack as a "sickening act of anti-Semitism which we are taking very seriously".
He added: "I believe this was a deliberate and targeted attack and there is no place for such abhorrent behaviour in our communities.
"All decent members of the public recognise that a cemetery is supposed to be a resting place for people who have passed away; a place of sanctity and dignity where families can come and pay their respects.
"So to have those graves desecrated in such a disgusting and disrespectful way will no doubt cause immeasurable anguish to the families and loved ones affected."
Ch. Supt. Chaudhry added that the could not understand why someone would commit "such an atrocity".
He said the incident would cause "a lot of anxiety and distress in the local community" but police would do "everything we can to find out who is responsible and the bring the full force of the law down on them".
UK news in pictures

Show all 50
But Stephen Wilson, administrator for the North Manchester Jewish Cemeteries Trust which manages the site, told the Manchester Evening News: "I think this is mindless vandalism. I just don't think they understand the unnecessary distress they cause to the families of these departed loved ones.
"It's mindless - they need to find better things to do and make a more useful contribution to society than rampaging cemeteries.
"I think they need help. They need education and probably counselling."
It incident comes after a Jewish security charity, the Community Security Trust, said anti-Semitic hate crimes are on the rise with a 25 per cent increase in reports to their hotline between 2009 and 2014.
The Labour Party has been embroiled in an ongoing row about its attitude towards the Jewish community after several high profile members, including an MP and several local councillors, were suspended after making anti-Semitic remarks.
Former London Mayor Ken Livingstone poured fuel on the fire last month when he was suspended from the party for saying Hitler supported the formation of Israel in a radio interview.
Labour leader Jeremy Corbyn set up an inquiry into anti-Semitism within the party following the scandal, but its independence has been questioned after it emerged Shami Chakrabarti, who is leading it, had joined the party "to gain the trust of its members".
Register for free to continue reading
Registration is a free and easy way to support our truly independent journalism
By registering, you will also enjoy limited access to Premium articles, exclusive newsletters, commenting, and virtual events with our leading journalists
Already have an account? sign in
Register for free to continue reading
Registration is a free and easy way to support our truly independent journalism
By registering, you will also enjoy limited access to Premium articles, exclusive newsletters, commenting, and virtual events with our leading journalists
Already have an account? sign in