Jeremy Corbyn launches independent inquiry into Labour antisemitism claims
The taskforce will be chaired by Shami Chakrabarti, the former head of the rights group Liberty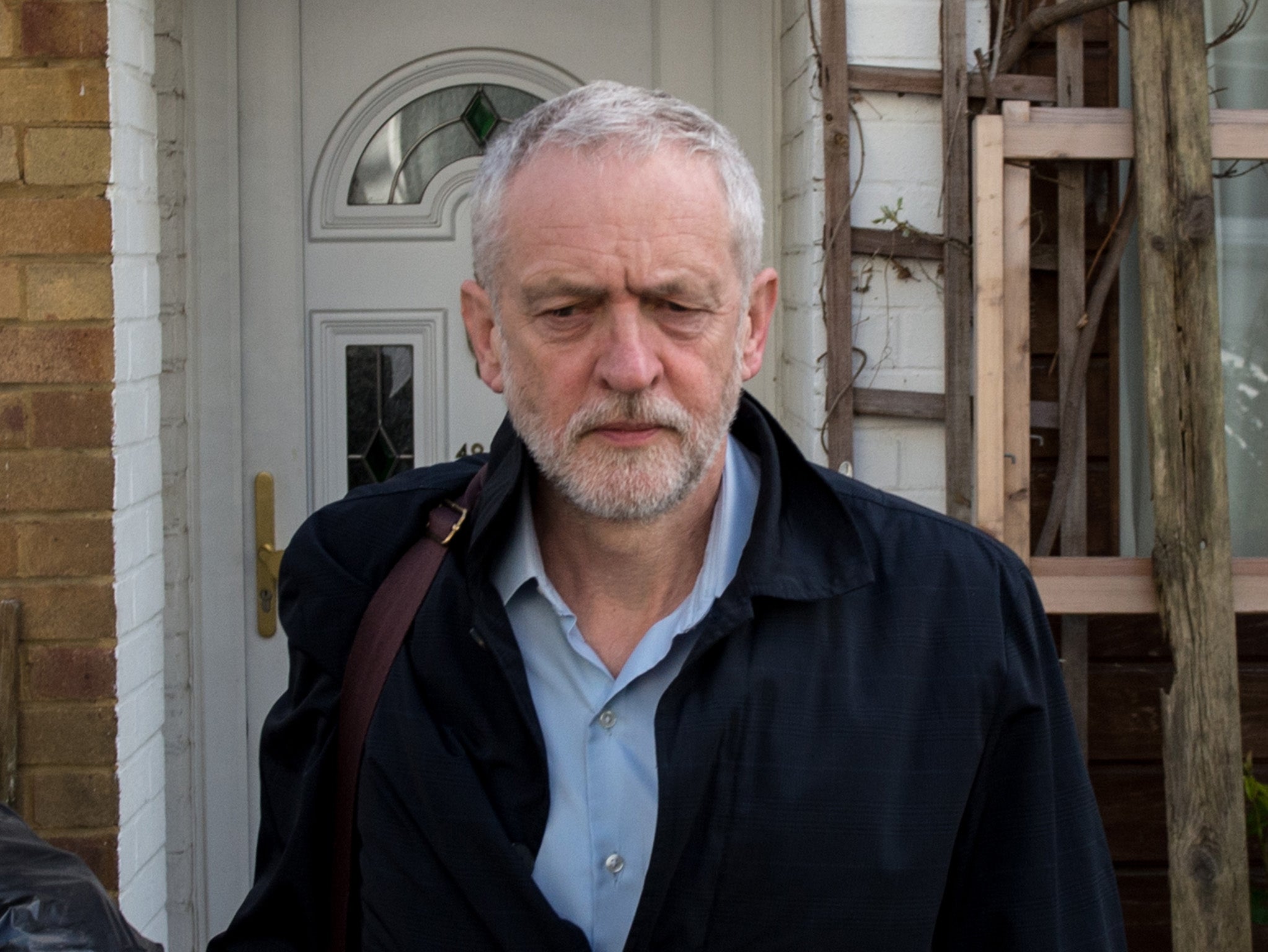 Jeremy Corbyn has launched an independent inquiry that will be tasked with probing and tackling antisemitism, as he seeks to calm tensions within the Labour Party.
The announcement comes after a torrid week for the Labour leader, in which he has come under considerable pressure to stamp out antisemitism in the party following the suspension of his long-time ally Ken Livingstone and Labour MP Naz Shah.
A code of conduct will also "make explicitly clear for the first time that Labour will not tolerate any form of racism, including anti-Semitism, in the party" and provide guidance on acceptable language.
An inquiry will be led by Shami Chakrabarti, the former head of the rights group Liberty, who will be tasked with opening a dialogue with the Jewish community and will report back to Labour headquarters within two months on how the party can best tackle antisemitism and other forms of discrimination.
Ms Chakrabarti's deputy chair will be Prof David Feldman, director of the Pears Institute for the Study of Antisemitism.
The Labour leader said his party was "anti-racist" and "has a long and proud history of standing against racism, including antisemitism".
He added: "I have campaigned against racism all my life and the Jewish community has been at the heart of the Labour party and progressive politics in Britain for more than 100 years."
"We have taken decisive action over allegations of anti-semitism since I became leader, suspending all those involved from membership, and have set up an inquiry under Baroness Royall into reports of anti-semitism in the Oxford University Labour club and elsewhere.
"I am now proposing to Labour's National Executive Committee that it adopts a code of conduct on anti-semtism and other forms of racism, and establishing an inquiry into tackling anti-semitism and other forms of racism under the former director of Liberty Sham Chakrabarti.
"There is no place for anti-semitism or any form of racism in the Labour Party, or anywhere in society, and we will make sure that our party is welcoming home to members of all communities."
On Thursday Mr Corbyn was forced to deny his party had a "problem with antisemitism" after Ken Livingstone, one of his oldest political allies, suggested Adolf Hitler was a Zionist.
"It's not a crisis. There's no crisis," he told the BBC. "Where there is any racism in the party it will be dealt with and rooted out. We are totally opposed to antisemitism in any form within the party."
Mr Livingstone said: "Let's remember, when Hitler won his election in 1932, his policy then was that Jews should be moved to Israel. He was supporting Zionism – this before he went mad and ended up killing six million Jews."
Labour antisemitism row: What Livingstone said
Show all 14
It came less than 24 hours after Ms Shah was suspended from the party after social media posts emerged of her appearing to endorse the relocation Israelis to the US. Speaking in the Commons the MP said she "wholeheartedly apologises".
In a Facebook post in 2014, before she became MP for Bradford West, Ms Shah shared a graphic which showed an image of Israel's outline superimposed onto a map of the US under the headline "Solution for Israel-Palestine Conflict - Relocate Israel into United States", with the comment "problem solved".
Shadow Chancellor John McDonnell told The Independent in March that "if people express these views, full stop they're out".
Asked if bans should be permanent, he said: "My own view is yes. People might be able to reform their views and the rest of it. On this? I can't see it...people might say 'I've changed my views' - well, do something in another organisation."
Shortly after the inquiry was announced, Mr McDonnell added: "My aim is that something good comes of this dreadful week. We'll restore Labour as leading anti-racist force in UK."
Join our commenting forum
Join thought-provoking conversations, follow other Independent readers and see their replies