Jimmy Savile charity 'to challenge victims compensation scheme' – despite not being required to cover costs
Agreed scheme would see money for victims recovered from Savile estate, NHS and BBC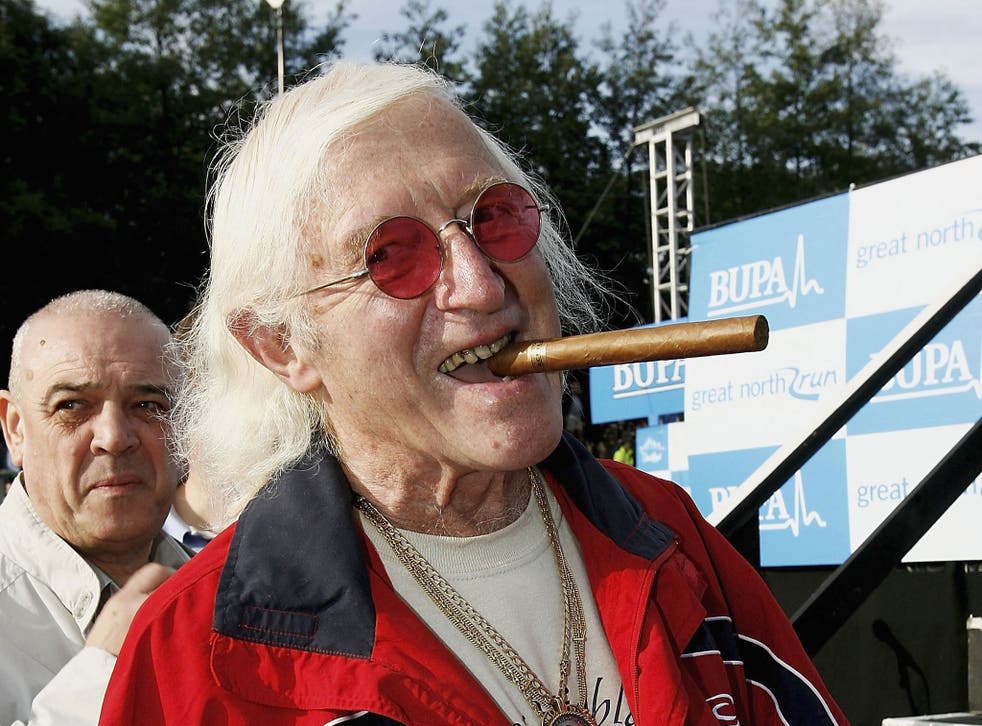 A charity set up in Jimmy Savile's name is trying to challenge an agreed system of compensation for his sex abuse victims, lawyers have said.
According to a firm representing 176 of the late BBC DJ's victims, the Jimmy Savile Charitable Trust has been granted permission to take its case to the Court of Appeal – despite not being among the organisations that stand to pay out.
The Leeds-based charity was set up to "provide funds for the relief of poverty and sickness", and still controls £3.7 million despite reports it was due to close in 2012 in the wake of the Savile revelations.
Lawyers said they could not understand why the charity now wanted to challenge the compensation package - particularly as without t there could be nothing left for the victims.
Liz Dux, an abuse lawyer at Slater & Gordon, said the scheme had been drafted by QCs representing the victims, the NHS, the BBC and the Savile estate – the funds of which are separate to those of the charity.
The charitable trust will then be the main recipients of any funds in the estate that are left over.
Ms Dux said there was apparently "no explanation" for the charity's actions, and urged the Court of Appeal to reject its claim.
She told The Independent: "There is a real concern that if this appeal is successful there will be nothing left to compensate Savile's victims.
"[They] will be left angry and disappointed by this decision," Ms Dux said. "It is a massive set back to those people abused by Savile – they have already waited far too long for justice.
"The scheme is a pragmatic and sensible solution to what will otherwise be protracted and hugely expensive litigation.
"The charitable trust offered no explanation then as to why it objected to the scheme and even now we and the victims remain in the dark. No money can be paid from the charitable trust to compensate victims.
"The victims deserve redress and closure. They have suffered enough. We urge the Court of Appeal to back the original scheme as previously agreed so this process can move towards a much-desired conclusion."
Update: In a statement issued after they were granted leave to appeal against the compensation scheme, the trustees of the Jimmy Savile Charitable Trust said that they did so because they were concerned over the fees being taken by the claimants' lawyers and by NatWest bank as executors of the Savile estate.
They told The Independent: "We do not feel that the proposed compensation scheme for claimants is fair. The current scheme gives the claimants' lawyers an automatic right to claim fees of about £14,000 per claimant, irrespective of the amount the claimant receives.
"This could mean a claimant receives only a fraction of the amount paid to the lawyers. It also means that a very substantial amount of the estate (perhaps over £2 million) could be paid out in legal fees.
"We feel strongly that the estate funds should either go to the claimants, or to beneficiaries of the estate (including the charity)."