Jo Cox murder: Anti-terror experts advising police over charges against Labour MP killing suspect Thomas Mair
Revelation comes as detectives investigate suspect's alleged far-right links
Ted Jeory
Investigations Editor
Friday 17 June 2016 14:18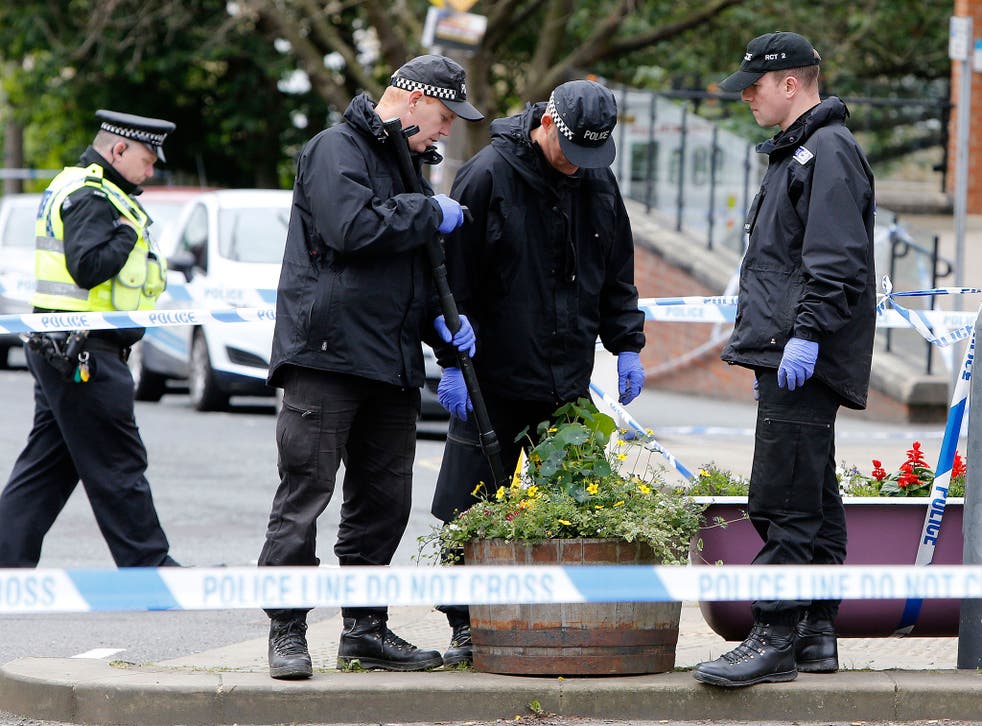 Counter terrorism experts from the Crown Prosecution Service's headquarters in London are advising police on what charges could be brought against the alleged killer of Labour MP Jo Cox, the Independent has learned.
The CPS revealed its Specialist Crime and Counter Terrorism Division was "supporting and advising police in their investigation".
Given the nature and victim of the crime, the department's involvement suggests charges under terrorism legislation are among the options under consideration.
The division deals only with terrorism and high-profile and complex crimes, whereas a more straightforward killing would be handled by a local or regional CPS branch.
While the killing of an MP could in itself could fall into the category of a "special crime", there is no automatic "hard and fast rule", a source told The Independent.
Detectives from West Yorkshire Police are continuing to investigate 52-year-old suspect Thomas Mair who was arrested in aftermath of Thursday afternoon's killing.
The force confirmed on Friday afternoon that it was investigating on more than one front:
"We are aware of the speculation within the media in respect of the suspect's link to mental health services and this is a clear line of enquiry which we are pursuing," it said on its webpage.
"We are also aware of the inference within the media of the suspect being linked to right wing extremism which is again a priority line of enquiry which will help us establish the motive for the attack on Jo.
"We are keeping an open mind and I do not wish to add to the speculation as we need to ensure that we conduct a professional investigation and do not compromise the need to bring the person responsible to justice."
It is understood Nazi regalia has been found at the suspect's home, while police are examining his links to far right groups and mental health services.
Witnesses said the words "Britain first" were heard as Ms Cox was shot and stabbed at her Batley and Spen constituency surgery in Birstall.
The Independent revealed within hours of the killing that Mair appears to have had links to the far right for at least a decade. He was listed by one organisation as a subscriber to "SA Patriot", a magazine produced by backers of white supremacist South Africans.
It has also alleged that he once bought a gun-making manual and Nazi literature from a far-right group in the US.
The Southern Poverty Law Centre, a US civil rights group, published receipts and invoices bearing Mr Mair's name that it says are from the neo-Nazi National Alliance group.
He is also said to have a history of mental illness. The owner of the Birstall Wellbeing Centre told the Telegraph that Mair visited the evening before the killing "looking for alternative therapies for his depression".
Rebecca Walker said she had asked him to come back the next day.
She said: "He appeared to be quite a troubled man, didn't say very much to anyone while he was there."
The death of Ms Cox, the first female MP to be killed in Britain, has prompted shock and emotion throughout the country.
She was 41, had two young children aged three and five, and was considered a rising star of the Labour party.
Jo Cox shooting - pictures of the crime scene

Show all 7
Her husband Brendan has urged people to "fight against the hatred that killed her".
Campaigning in the EU referendum has been suspended across all parties as a mark of respect, while David Cameron and Jeremy Corbyn today stood together to pay tribute in Birstall.
The prime minister said: "Where we see hatred, where we find division, where we see intolerance, we must drive it out of our politics, our public life, and our communities."
Mr Corbyn said: "We all need to come together to understand that everyone must have protection and security in order to function in a democratic society.
"Jo was an exceptional, wonderful, very talented woman, taken from us in her early 40s when she had some much to give and so much of her life ahead of her.
"It's a tragedy beyond tragedy what happened yesterday. In her memory, we will not allow those people that spread hatred and poison to divide our society, we will strengthen our democracy, strengthen our free speech."
Floral tributes have been left in her constituency and at her Thames houseboat in Wapping, east London.
PA contributed to this report