John Worboys: CPS has 'no plans' to prosecute 'black cab rapist' over other sex assault cases
'Unless these cases are reopened we can have no faith in the justice system,' says victim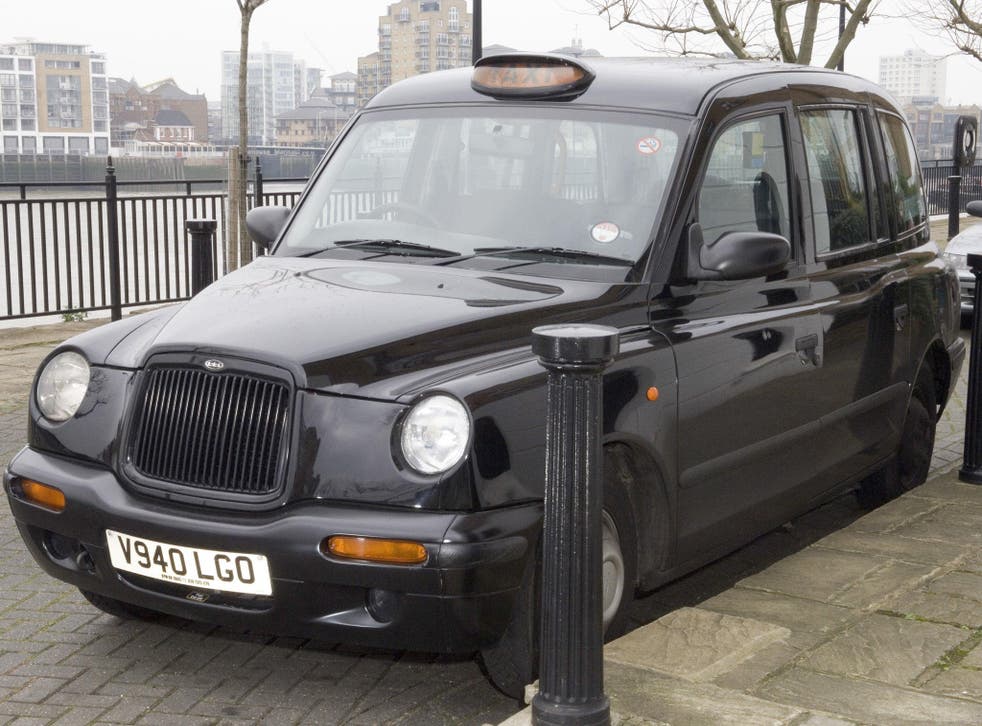 Serial sex attacker John Worboys, who is known as the "black cab rapist", will not face further charges unless new referrals are made by the police, the Crown Prosecution Service (CPS) has said.
The 60-year-old was convicted of drugging and sexually assaulting 12 victims in 2009. Croydon Crown Court heard at the time that he gave his victims champagne spiked with drugs before attacking them in the back of his taxi.
After his trial, detectives said that over the course of his 13-year career as a London taxi driver, he could have attacked more than 100 female passengers. At least 19 allegations that emerged after his conviction were not prosecuted, following consultation between the CPS and Metropolitan Police. There are no cases currently live.
Scotland Yard said it had no new information to send to the CPS, who in turn said it had "no plans" to reassess 93 cases that had not been prosecuted against Worboys.
"Our decision-making was on the basis of all available evidence and there are no plans to review it," the CPS said in a statement. "We would consider further charging advice in the event of matters being referred to us by police.
"If cases did not pass the evidential test there would have to be new evidence available that altered that assessment before they could be prosecuted. No cases can be prosecuted unless they pass the test in the Code for Crown Prosecutors."
A spokesperson for London's Metropolitan Police said: "As no new information has been received at this time, there is currently no live Met investigation. Should any further information come to light it will be fully investigated."
In 2009 Worboys was handed an indeterminate sentence with a minimum term of eight years to be served before the parole board could approve his release.
But last week a three-person panel cleared him to be freed nine months into his ninth year in prison. He served less than a year for every woman he was convicted of attacking, even though he had already served around a year on remand before his trial.
He is set to be freed from jail within weeks, but the parole board insisted he would be released with "stringent" licence conditions.
World news in pictures

Show all 50
The CPS' decision not to reassess the cases comes despite calls from a law firm which represents 11 of his victims for it to "undertake a thorough review of all available evidence" against Worboys to see if he could be convicted of more crimes.
Slater and Gordon said in a letter to the CPS, that Worboys was only prosecuted for "a small fraction" of the crimes he is alleged to have committed. Some 105 people have made complaints to the police about him, it added.
Supporting the plea, one of his victims said: "These cases were not dropped at the time for lack of evidence, but rather because the CPS thought he would never be released from prison — and yet he's due to be released in just a couple of weeks.
"The evidence is there. It would be a total scandal if it is now not properly looked at. Unless these cases are reopened we can have no faith in the justice system."
In response to the CPS' decision not to reasses the unprosecuted crimes, specialist abuse lawyer Richard Scorer, from Slater and Gordon said: "Our clients and the wider public need to feel satisfied that no stone has been left unturned, and every option is pursued, when it comes to keeping this dangerous rapist behind bars.
"Whether this is deemed as 'new evidence' or not, it is clear it should be re-evaluated with a view to a new prosecution of Worboys."
Register for free to continue reading
Registration is a free and easy way to support our truly independent journalism
By registering, you will also enjoy limited access to Premium articles, exclusive newsletters, commenting, and virtual events with our leading journalists
Already have an account? sign in
Register for free to continue reading
Registration is a free and easy way to support our truly independent journalism
By registering, you will also enjoy limited access to Premium articles, exclusive newsletters, commenting, and virtual events with our leading journalists
Already have an account? sign in