Jon Venables: Judge rules legal challenge against killer's anonymity by James Bulger's family cannot be granted in current form
'It is not clear what the applicants want,' judge says after murdered toddler's father and uncle launch bid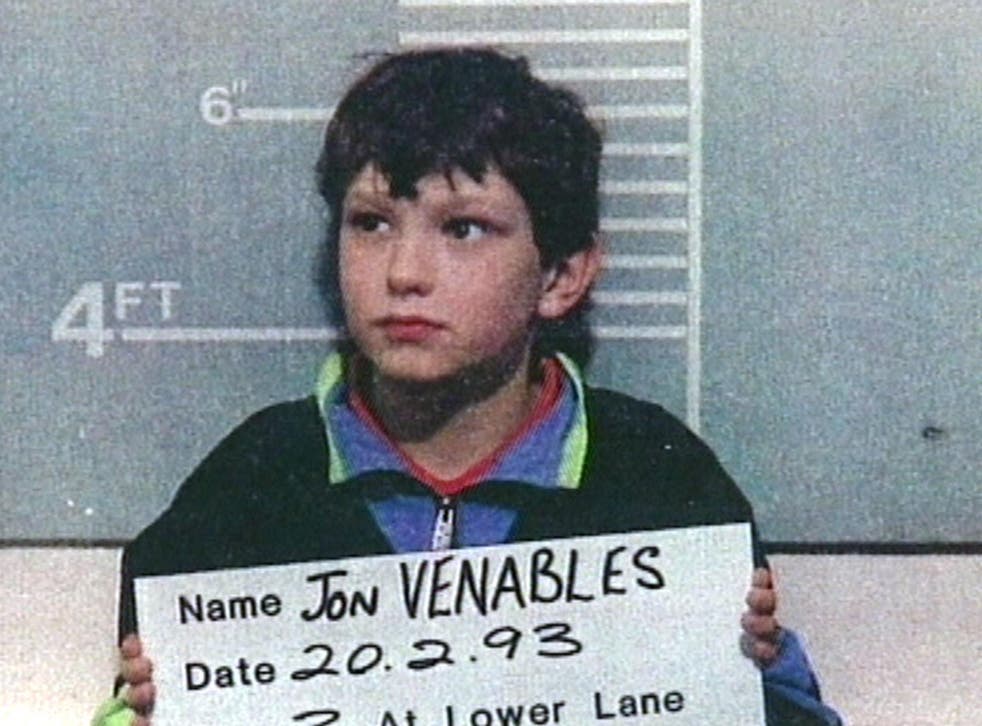 A judge has said he will not grant a legal challenge by relatives of murdered toddler James Bulger against an order protecting his killer's identity in its current form.
James' father and uncle launched their bid on Tuesday over an injunction preventing the real name of Jon Venables, who was 10 years old when he tortured and killed James with Robert Thompson in 1993, from being revealed.
Ralph and Jimmy Bulger say the High Court judge who banned the identification of Venables, his picture, name or whereabouts in 2001 could not have known he would reoffend.
While living under a new identity, Venables has been sent back to prison twice for possessing child abuse images, most recently being sentenced to another 40 months in February.
But Sir James Munby, the most senior family judge in England and Wales, said they had not set out "precisely the respects in which they contend that the injunction should be varied or discharged".
"Until this is done it is difficult to see how the matter can properly proceed," he said in a ruling handed down on Thursday.
"It is not clear what the applicants want: a change in the wording of the injunction; some kind of general review of that injunction; or its setting aside in its entirety insofar as it relates to Venables."
He ordered representatives of the Bulger family to submit further information by 4 June and dismissed an application for future hearings to be held in private because of the public interest.
Solicitor-advocate Robin Makin has asked to see material held by the Ministry of Justice dating back 25 years to prepare his case and complained of a delay obtaining it.
Sir James said the department's stance was "entirely understandable" and that the applicants could not demand material to build their case.
The judge noted the reasoning of Dame Elizabeth Butler-Sloss, who granted the contested injunction in December 2001.
She said that if Venables' or Thompsons' new identities were revealed, it would have "disastrous consequences", including "the real possibility of serious physical harm and possible death from vengeful members of the public or from the Bulger family".
James Bulger's mother says Jon Venables 2018 sentence a "farce"
"If their new identities were discovered, I am satisfied that neither of them would have any chance of a normal life and that there is a real and strong possibility that their lives would be at risk," Dame Elizabeth added. "The risk might come from any quarter, strangers such as vigilante groups."
The new legal challenge is not supported by James' mother, Denise Fergus, despite her belief that the eight years her son's killers served in a young offenders' institution was not long enough.
"But to this day, I've always said I don't want them dead, because I don't want blood on my hands," she told BBC Radio 5 Live. "I don't agree with killing someone.
"I just think that all I've ever wanted was justice for James and getting that justice would be them two going from young offenders to a proper prison and spend proper time in there."
Venables and Thompson had been playing truant from school and stealing from shops when they spotted two-year-old James at the New Strand Shopping Centre in Bootle on 12 February 1993.
The pair led him out of the area by hand and walked him across Liverpool past dozens of people, telling people who challenged them that James was their younger brother or lost.
They tortured James on a railway line near a disused station, leaving him with so many injuries that none could be ruled a fatal blow.
Venables and Thompson then left his body on the tracks to be mutilated by a passing train in a failed attempt to present his death as an accident, later becoming the youngest convicted murderers of the 20th century.
The horrific case shocked Britain and sparked national debate about the age of criminal responsibility and how to deal with child offenders.
It has sparked several rounds of subsequent legal action, including a failed claim to the European Court of Human Rights where Thompson and Venables' lawyers claimed their trial had not been impartial.
UK news in pictures

Show all 50
In 1999, James' parents applied to the same court in an attempt to be awarded rights over the length of the killers' prison sentences, but it was not granted.
"It was a murder which shocked and horrified the country," Sir James said.
"James Bulger's parents and wider family have had to live with the dreadful consequences ever since."