Man who killed friend by driving car into crowd outside club after day of drinking jailed for life
Jonathan Snape left Nathan Marshall with 'catastrophic injuries' after using Audi as weapon on drinkers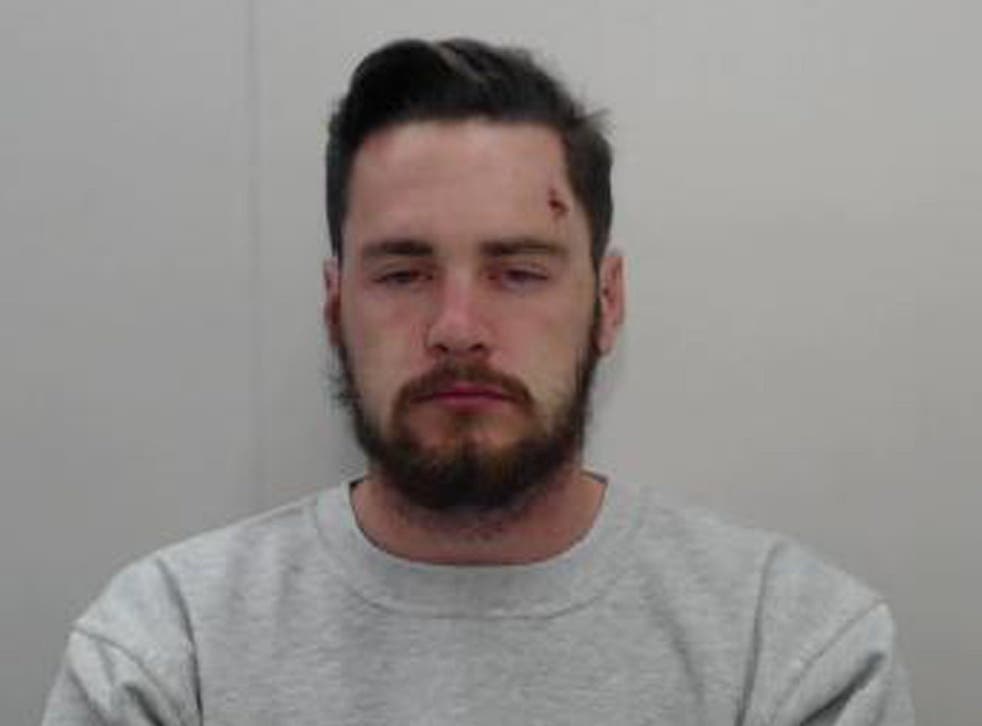 A man who killed his friend when he drove a car at a crowd outside a club in "unexplainable rage" has been jailed for life.
Jonathan Snape, 31, used his Audi A4 as a weapon to target drinkers after starting a brawl which spilled on to the street outside a social club in Stockport.
Nathan Marshall, 30, suffered "catastrophic injuries" after becoming trapped under the wheels of the car on 27 May.
The men had spent the day drinking with friends in pubs and were in "good spirits" when they arrived at the Salisbury Club in Truro Avenue, said Greater Manchester Police.
While playing pool at the venue, Snape become involved in a "heated confrontation" with another man, who he punched in the face before knocking out a woman who tried to intervene.
After being dragged out of the club by his friends and other drinkers, Snape climbed behind the wheel of the car and accelerated towards another woman, who dived out of the way.
He chased her on foot and smashed a window after she locked herself inside the club for safety.
Snape then continued fighting with people outside the club before returning to the Audi and ploughing into the crowd.
One man hit the windscreen and was thrown into the air, while Marshall was dragged underneath the wheels of the car.
After attempting to pull his injured friend into the car, Snape dropped him before sticking his middle finger up at a woman who was trying to help and driving off.
"Despite the best efforts of paramedics, Nathan died of catastrophic injuries," police said in a statement.
The Audi was later found abandoned on the M60 motorway after Snape crashed it into the central reservation. He handed himself in to police the following day.
Snape, of Yew Tree Lane, Manchester, was convicted of murder and attempted murder at Minshull Street Crown Court.
He pleaded guilty to dangerous driving, assault occasioning grievous bodily harm, and assault occasioning actual bodily harm. He will serve a minimum of 24 years before being considered for release.
UK news in pictures

Show all 50
Detective Inspector Andy Butterworth said: "Blinded by unexplainable rage, Jonathan Snape tried to cause as much damage as he possibly could, starting inside the club.
"Once outside he used a car to drive at a crowd of people causing serious injuries to one man and catastrophic injuries to Nathan, which sadly resulted in his death.
"Although he may not have intentionally targeted Nathan, he clearly didn't give a second thought about the potential consequences of his actions. I don't know what he expected would happen when he decided to use a car as a weapon and drive at speed towards another person.
"He will now spend at least the next 24 years at least in prison and have to live with the death of Nathan on his conscience, which is nothing more than he deserves."
Register for free to continue reading
Registration is a free and easy way to support our truly independent journalism
By registering, you will also enjoy limited access to Premium articles, exclusive newsletters, commenting, and virtual events with our leading journalists
Already have an account? sign in