Judge calls victim, 13, a 'sexual predator': Outcry as 41-year-old man walks free after admitting sex with girl
Attorney General to consider whether to ask Court of Appeal if suspended eight-month jail sentence was unduly lenient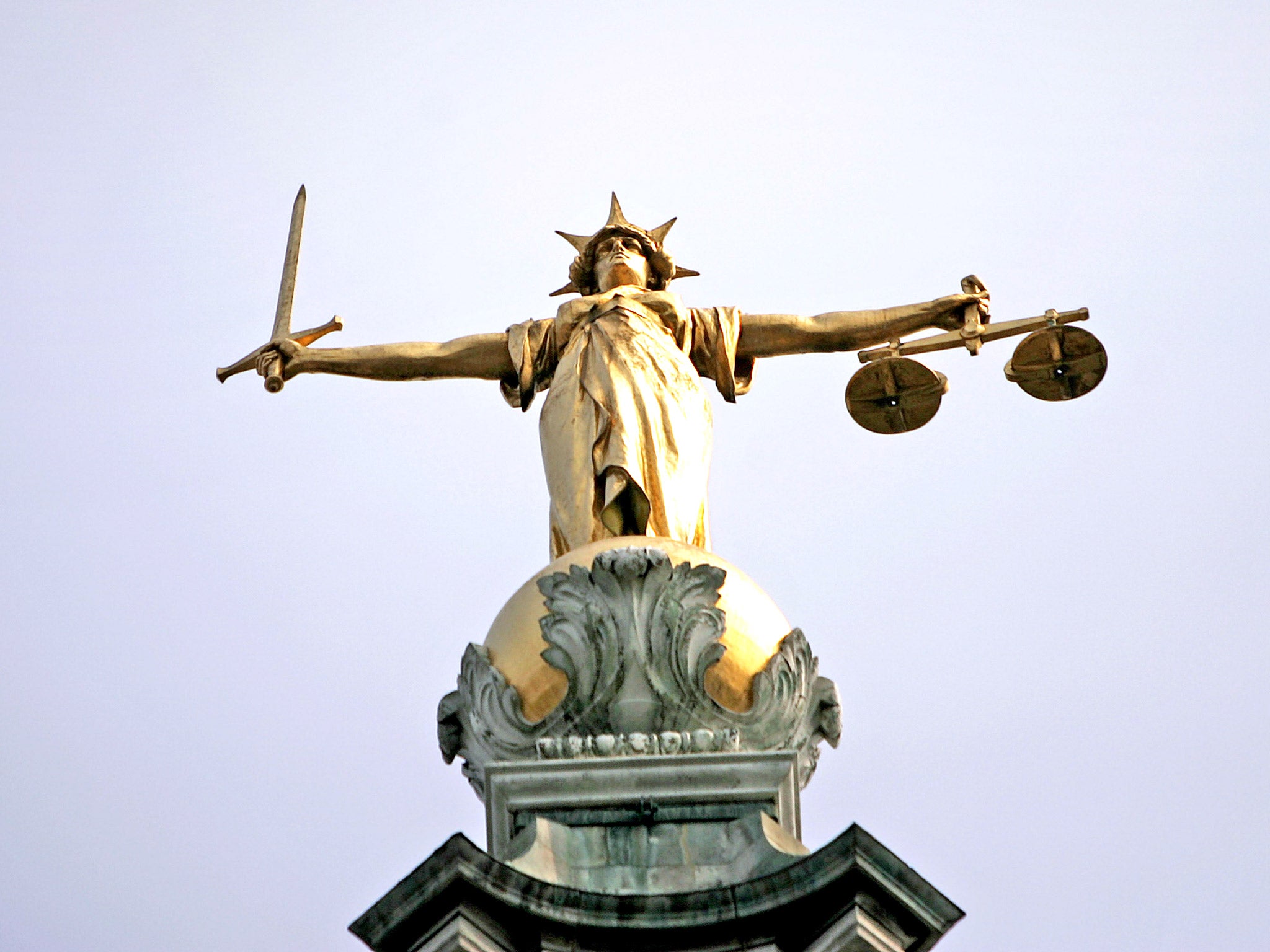 Anti-sexual abuse campaigners, among them the author who successfully put Jane Austen on the £10 note – before having to fend off the resulting torrent of online rape threats – have reacted angrily after it emerged that a man who admitted engaging in sexual activity with a 13-year-old girl walked free from court; while his victim was described by the judge and prosecution as sexually "predatory".
Neil Wilson, 41, faces having his eight-month suspended jail sentence reviewed after the Attorney General Dominic Grieve agreed to look into the case yesterday. And the Crown Prosecution Service was forced to admit that its own prosecutor acted "inappropriately" when he placed a portion of the responsibility upon the victim in court.
This afternoon, the CPS said that it is considering the involvement of the barrister in question, Robert Colover, in future sexual cases and that it "will not instruct him in any ongoing or future cases involving sexual offences in the meantime".
Campaigners and charities demanded answers after the "victim blaming" language came to light following weeks of campaigning to better represent and protect women in Britain. Following complaints, the Attorney General's office will consider whether or not to ask the Court of Appeal to decide if the sentence given to Wilson was unduly lenient.
For more than two weeks, writer Caroline Criado-Perez has been leading a fight against the threats of violence online, which followed her banknote victory. Speaking today, she said: "This latest incident is the very front line of the sexism that still pervades UK society. For two weeks, Twitter has been awash rape and death threats against women who dare to speak out against abuse. The women are accused 'provoking' them.
"Now we have seen where this kind of attitude ends up: with what looks like a judge calling a 13-year-old girl a 'sexual predator' and letting her abuser off with a suspended sentence."
Deputy Children's Commissioner Sue Berelowitz added her voice to the chorus of anger, saying that the judge's behaviour was "of the deepest concern" and called the sentence "lenient".
She was joined by charities and other campaigners; among them the people behind the Everyday Victim Blaming website, who set up a petition on the campaigning website Change.org demanding change at the CPS. The number of signatories was approaching 3,000 last night.
Their anger followed the comments made by prosecution lawyer Robert Colover. In sentencing, Judge Nigel Peters apparently accepted the suggestions that Wilson's teenage victim, who cannot be named for legal reasons, was complicit in the abuse; despite her being well below the age of consent.
The girl was accused in court of "egging her abuser on" and was described as "looking older" than her thirteen years, something the judge said he would consider in Wilson's favour. But anti-rape campaigners railed at the accusation that the young victim was promiscuous. They argued that it helped facilitate the sexual abuse of children.
The support group Rape Crisis (England and Wales) said it was "appalled and bitterly disappointed" at what it called "shocking and entirely unacceptable treatment of a 13-year-old sexual violence victim in court".
A spokesman said that the charity "utterly refutes the strong implication of the judge's comments that a child's behaviour can somehow mitigate that of an adult who perpetrates sexual violence against her".
The spokesman added: "This is not only a gross misinterpretation of the law but also a sad and clear signal that we still have some way to go before rape survivors can confidently expect both social and criminal justice in this country."
And Barnardo's deputy director of strategy Alison Worsley called the judge's comments "plain wrong", adding: "It is difficult to imagine the torment experienced by the vulnerable victims of crimes such as these. Many turn in on themselves and have feelings of shame and even self-loathing on top of the psychological scars inflicted by the abuser.
"It takes immense bravery for these young people to relive their ordeal in a court of law and we must not forget that it is the abuser who is guilty and not the victim."
One woman, who said she was sexually abused as a child, told The Independent that she "could have been that 13-year-old girl". She added that child victims of abuse often do not see themselves as victims at all because of the grooming process they have been put through.
Angela (not her real name), 37, said that was the way she felt during six years of sexual abuse at the hands of her stepfather as a child. She said that, because of the abuse, she believed love to simply be a sexual act from an early age. Angela, whose ordeal started at the age of seven, said: "He told me that it happens in every family. I believed him because he was in a position of trust."
"As a result of the abuse, I adopted some behaviour that could have been described as sexually predatory; in the same way as this girl's was described. My understanding, as a young child, was that affection and being close to people was about doing sexual acts."
She said that, when she told her story to police after confiding in a school friend, not even her mother believed her and she was said by a family member to be "very close" to her step-father. He was never prosecuted, she added. "It was my word against his." When, as an adult, she said was raped again, she did not report it because she said she did not think she would be believed.
The attitude that victims, particularly children, are complicit in their own abuse means that there will be more and more stories like hers, Angela said.
Wilson was told by Judge Nigel Peters that he had taken account the fact his child victim looked older during sentencing at Snaresbrook Crown Court on Monday.
He added: "You have come as close to prison as is imaginable. I have taken in to account that even though the girl was 13, the prosecution say she looked and behaved a little bit older…On these facts, the girl was predatory and was egging you on…"
Wilson will also be supervised by the Probation Service for the next three years and has been banned from contacting children. He must allow police to examine his computer and attend a sex offenders' programme. The court also heard that eight images of child sexual abuse and 11 images "involving horses and dogs" were found on his computer.
His case follows other recent high profile cases involving the sexual abuse of children, including those of Stuart Hall, Jimmy Savile and a host of child sexual abuse gangs found to be operating across the country.
A spokesman for the Attorney General's Office confirmed that the case will be "considered by a law officer (the Attorney or Solicitor General), who will decide whether it should be referred to the Court of Appeal under the Unduly Lenient Sentence (ULS) scheme".
A CPS spokesperson said: "The language used by prosecution counsel was inappropriate. The transgressor in this case was the defendant and he bears responsibility for his criminal acts."