Julian Assange smeared faeces on walls of Ecuadorian embassy, interior minister claims
WikiLeaks founder was a 'spoiled brat' who treated his hosts with disrespect, president says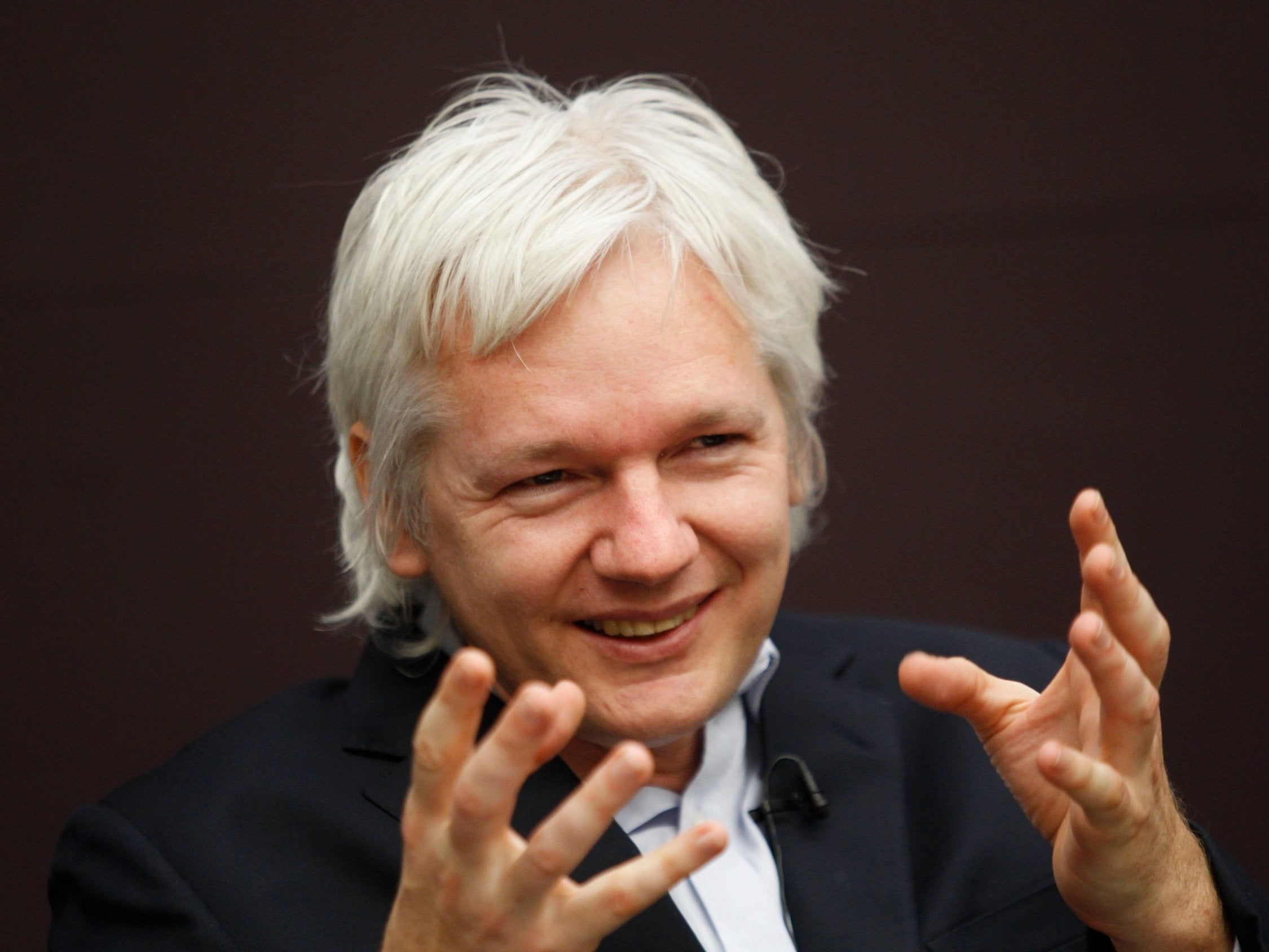 Julian Assange has been accused of smearing faeces on the walls of the Ecuadorian embassy where he lived for the last seven years.
Assange was hauled out of the embassy in London on Thursday after the South American nation revoked his political asylum.
The WikiLeaks founder was then brought before Westminster Magistrates' Court, where he was quickly found guilty of breaching his bail conditions, while US officials charged him with conspiracy to commit computer intrusion – the first step in a battle to extradite him to the US.
Ecuador's president Lenin Moreno said he made the decision to evict Assange from the embassy after "repeated violations to international conventions and daily-life protocols", and he later called the Australian native a "spoiled brat" who treated his hosts with disrespect.
The Ecuadorian government said it had spent £4.7m on his upkeep and security between 2012 and 2018. His presence became an embarrassment to UK authorities, who kept a police presence outside the embassy for years, costing taxpayers millions in police overtime.
Key moments for Julian Assange
Show all 9
Ecuadorian government officials publicly described what they characterised as Assange's unacceptable and ungrateful behaviour in the embassy.
When he took office in 2017, Mr Moreno ordered Assange to cut back on his online political commentary, stop riding his skateboard in the embassy's halls and clean up after his pet cat.
Interior minister Maria Paula Romo said Assange's mental and physical health had deteriorated during his long stay in the embassy, and he began to act aggressively towards his hosts.
She said he had been "allowed to do things like put faeces on the walls of the embassy and other behaviours of that nature".
Vaughan Smith, a friend of Assange's and founder of the Frontline Club in London, said he believed the allegation was false.
"Julian has been under stress but seemed in a balanced frame of mind every time I have seen him. It doesn't seem in character," Mr Smith said.
'I told you so' Julian Assange's lawyer relays message from the Wikileaks founder
Foreign minister Jose Valencia said Assange had been using a mobile phone that was not registered with the embassy and had warned the ambassador in January he had installed panic buttons he would activate if he considered his life at risk.
"It's strange that Mr Assange has insisted on being the victim," Mr Valencia told Ecuador's national assembly.
Mr Valencia also told the congress that embassy cleaning staff described "improper hygienic conduct" throughout Assange's stay, adding that a lawyer representing Assange had attributed the issue to "stomach problems".
Support free-thinking journalism and attend Independent events
Assange took refuge in the embassy in 2012 to avoid extradition to Sweden over sexual assault allegations that were later dropped.