Juries need to be taught about the reality of rape, says DPP
Judges should address common misconceptions to help tackle alarming fall in convictions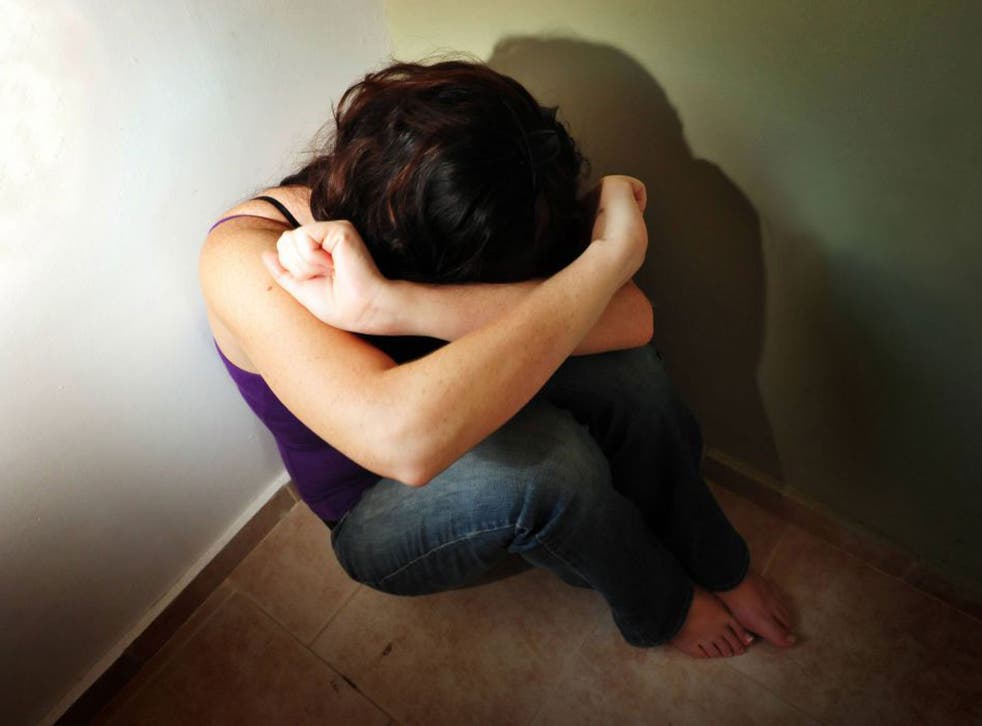 Judges should warn juries about the common misconceptions people have about rape before they are allowed to hear any evidence, two of the leading figures in the fight against sex crime say today.
As part of attempts to increase the number of convictions for rape, Alison Saunders, the Director of Public Prosecutions, and Martin Hewitt, the Association of Chief Police Officers' lead for adult sexual offences, said it was vital for judges to tackle "myths and stereotypes" about the crime at the very start of the trial.
Such misconceptions can lead to juries deciding that no rape has occurred based on the victim's sexual history, if they were drunk at the time, or if they had previously consented to relations with the alleged perpetrator.
The two experts added that by the time a judge summed up a case it was too late, as juries often made up their minds during the course of the trial.
Their comments came in an interview with The Independent and the Bureau of Investigative Journalism, which last week highlighted worrying falls in rape convictions over the last four years.
Ms Saunders, who took over as DPP in November last year, said as part of attempts to address this she wanted all judges to follow the lead of Judge Peter Rook who tried the notorious Oxford grooming case. In that case Judge Rook, who is widely regarded as the judiciary's leading expert on sex-crime trials, warned jurors not to be swayed by the girls' background or behaviour at the start of the trial. All five defendants were found guilty of subjecting them to extreme sexual abuse.
Ms Saunders said: "There is lots of really good practice now, so the judge gives the jury directions on myths and stereotypes. But, what normally happens is that they're given at the end of the case when the jury is just about to go out and deliberate.
"All of us are human – you're going to hear the evidence, you're going to make a judgement and then you're told to set your judgement aside and [are told by the judge] these are the things you should be taking into account – actually it's better to hear that at the beginning."
Mr Hewitt added: "I think we need to focus on the trial process. There is some really good practice, but I still think there are too many examples where the trial process is very negative for the victim. That has an impact not only on the victim but also on the success of the case. I think it also has a broader impact on the willingness of people to come forward and report that they have been raped.
"I feel we do need to take a look at ourselves, how we deal with this and whether all victims of rape are able to achieve access to justice. And I don't know that that is the case [at the moment]."
Ms Saunders and Mr Hewitt also issued an appeal not to cut funding for victim support services that help rape victims through the court process.
"We did some research around domestic violence and found a very clear correlation between cases where an independent adviser is supporting the victim and conviction rates," Ms Saunders said.
"With sexual violence it is even more key to get that support for the victim, yet we know that is not consistent across the country and in every place. As with every public service, especially if they are run by a charity, they are under threat."
Mr Hewitt added: "The really key issue is getting sustainable funding – that's the challenge."
Ms Saunders and Mr Hewitt are jointly leading a task force to investigate what is going wrong in rape prosecutions and to recommend changes in procedure to reverse the trend. They said it was very hard to identify any one factor as responsible for the fall but added that it was important to ensure best practice was followed consistently across the country and that police and prosecutors understood how to help victims see through the process. "Undoubtedly when you look across the country there are different rates of referrals and different practices in relation to how the CPS and the police work together," said Ms Saunders. "So part of the action coming out of the Rape Scrutiny Panel will be to look at how that can be standardised across the country.
"For example you have some places where within 24 hours of a rape being reported to the police there is an early referral to the CPS whereas in other places it has been interpreted as: 'We send the file through when we are ready for charging which is at a much later stage'.
"What we are jointly encouraging is early advice. That may be 24 hours. It should be: 'This has happened. What do we think are the key points that we need to be looking at? Is this one [where] we think we can do more on what the ideas around investigation should be?' Then there is a formal advice stage later on."
Mr Hewitt admitted that police and prosecutors also needed to ensure they were not being prejudiced in any decisions that they made.
"There is no doubt that these are complicated cases to prosecute and myths and stereotypes that exist in society as a whole also exist in parts of the process.
"As an investigator I can think of very few other types of crime where so much emphasis is based upon the victim and their testimony to carry the case through."
But both added they were committed to improving conviction rates and intend to publish new guidance on the handling of rape cases by police and prosecutors later this year.