Kate and Gerry McCann 'will be appalled' by Sir Clement Freud paedophile claims
New details emerge of how Freud, who has been accused of abusing young girls, befriended the McCanns in Praia da Luz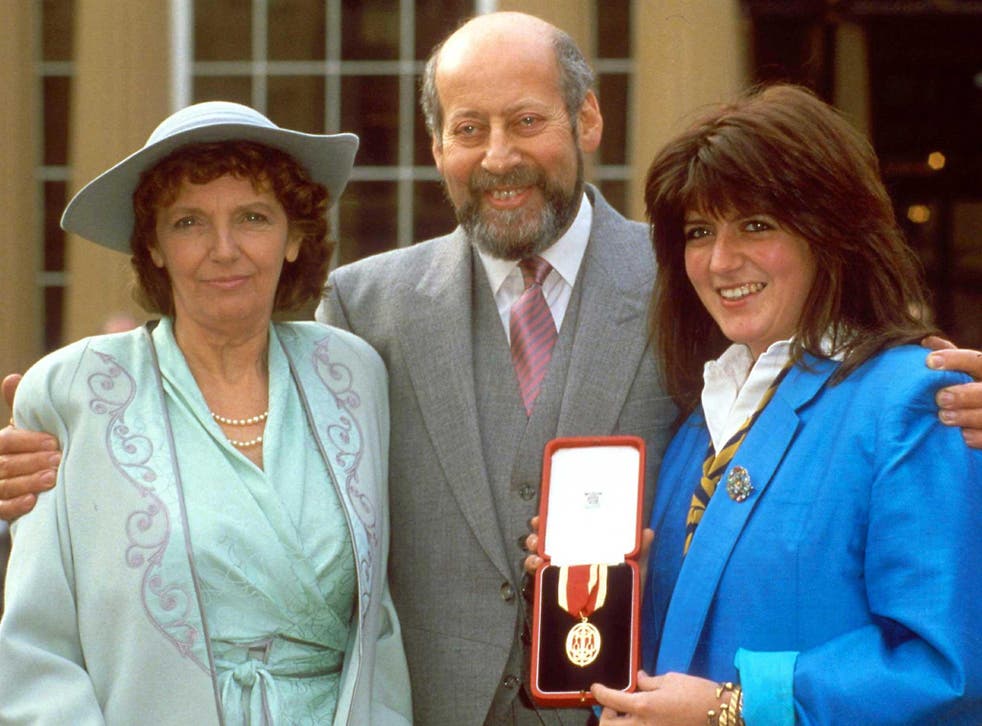 Gerry and Kate McCann "will be appalled" by the revelation that their friend, the late MP Sir Clement Freud, has been accused of sexually abusing young girls.
Freud, a popular broadcaster and politician who died in 2009, is to be outed as a paedophile in an ITV documentary, and his widow Lady Freud has apologised to his alleged victims.
Police are now expected to investigate any possible link to the McCann family after it emerged that Freud had a home in Praia da Luz, the Portuguese resort where Madeleine McCann went missing in 2007.
And a source close to the McCanns told the Mail: "It certainly raises a lot of questions. They will be appalled to hear the details."
Two women have come forward to allege sexual abuse at the hands of Freud between the 1940s and the 1970s.
One, Sylvia Woosley, says he abused her when she was 10 and then repeatedly over the years after she went to live with him when her mother's marriage broke down.
Another, who remains anonymous, says he molested her as a child and then violently raped her when she was 18, and he already a Liberal MP.
In her book about her daughter's disappearance, Madeleine, Ms McCann details how Freud contact the family out of the blue.
One of the original celebrity chefs, Freud wrote to Kate and Gerry to say he was "ashamed of the intrusion to your lives by our media".
He offered: "If you would care to come to lunch/dinner at any time before Wednesday next, do ring and let me know. I cook decent meals."
"I'm embarrassed to admit that Gerry and I thought this letter was a hoax," Ms McCann wrote.
They discovered it was not, however, and met Freud for dinner. In the proceeding weeks, the couple stayed in touch with the MP via email.
Freud phoned the McCanns on a number of separate visits to Portugal and, on the day the couple were named as formal suspects in the investigation into Madeleine's disappearance, was due to have them round for dinner again.
They cancelled, Ms McCann wrote, but at almost 10pm at night he rang them to invite them for a drink, warning: "You'll have to forgive my night-time attire."
As Ms McCann recalled: "We found Clement watching a cookery programme, dressed, as promised, in his nightshirt. It was so ordinary and comforting, a bit like going to see your grandad after a horrible day at school.
The Madeleine McCann case

Show all 25
"He gave me one of his looks and a giant glass of brandy, and managed to get a smile out of me with his greeting: 'So, Kate, which of the devout Catholic, alcoholic, depressed, nymphomaniac parts is correct?"
The Metropolitan Police have long ceased commenting on each new twist in Operation Grange, the ongoing investigation into Madeleine's disappearance.
But Colin Sutton, a former murder squad detective, told the Telegraph: "If this is something that investigators had not been aware of then it would be certainly a potential line of inquiry that would be worth pursuing.
"It is not something that ought to be taken lightly and you would also want to look any connections he may have had in the area at the time."
Register for free to continue reading
Registration is a free and easy way to support our truly independent journalism
By registering, you will also enjoy limited access to Premium articles, exclusive newsletters, commenting, and virtual events with our leading journalists
Already have an account? sign in