Keith Bristow interview: Know us and fear us, head of National Crime Agency tells criminal gangs
NCA plans to make life difficult for offenders, says its chief Keith Bristow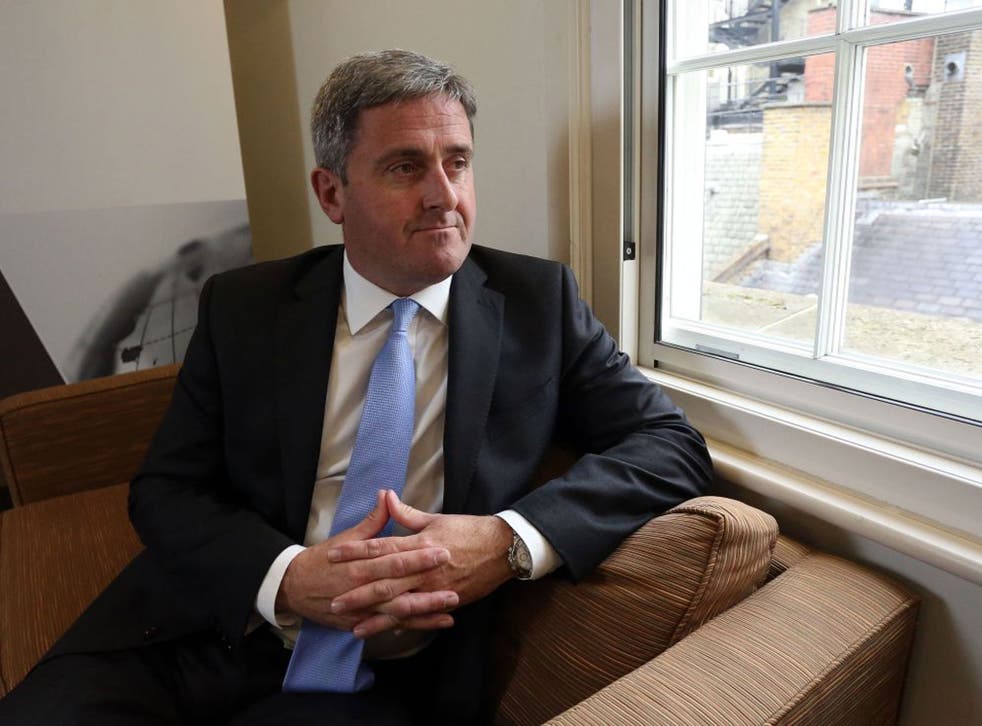 Different government, new name, same targets. "We want the criminals to know who we are because we want them to fear our attention," says Keith Bristow, the director-general of the new National Crime Agency.
The sentiments were similar to Tony Blair's when the formation of the Serious Organised Crime Agency was announced in 2006. Now Soca has been scrapped, it is Mr Bristow's turn. This time, he insists, it will be different. The new body takes on the roles of Soca, which focused on intelligence-gathering, but will have a more high-profile police-led response. An NCA briefing paper has a picture of a suspect face-down on a car roof surrounded by officers in NCA-branded uniforms.
"Our top priority is continuously to disrupt those criminal groups by bringing them to justice, taking their assets off them, using every lawful and ethical technique that we have available to make their criminal lifestyles as difficult as possible," Mr Bristow says from an office in the nondescript former Soca headquarters.
The job has got bigger, taking on some of the responsibilities of the Border Agency and the police training college as well as the national online child abuse unit. The NCA will operate as an intelligence hub, analysing information on the most serious threats from the criminal underworld supplied by the agency, security services and police forces.
Mr Bristow will also have greater powers, including being able to order forces to do his agency's bidding. "There are going to be changes. The way in which the NCA is going to operate is a step-change from what went on before," he says.
The launch of the NCA is the second of the two major Conservative initiatives on law and order. The creation of police and crime commissioners addressed local concerns, while the NCA deals with the impact of transnational crime gangs and the globalisation of crime. The NCA will work with regional forces and will have a presence in 40 countries, despite questions remaining over Britain's long-time future within Europe's main intelligence-sharing organisation, Europol.
Mrs May has said Britain would opt out of all 133 EU law and order measures and seek to rejoin 35 "in the national interest", including Europol, provided that it was not given powers to share data that "conflicts with our national security".
The launch of the agency follows Soca's chaotic final months, which saw its chairman resign over his failure to declare a business interest, and criticism from the Commons Home Affairs Select Committee over its delay in handing over to the Information Commissioner details about corrupt police investigators.
Mr Bristow said inquiries into private investigators could now fall under the NCA's remit. "If the activities of private investigators are supporting serious organised crime, they will be on our radar," he said.
The same applies to his own organisation. "We will have a zero-tolerance approach towards corruption. We're going to put the public first in everything that we do."
Register for free to continue reading
Registration is a free and easy way to support our truly independent journalism
By registering, you will also enjoy limited access to Premium articles, exclusive newsletters, commenting, and virtual events with our leading journalists
Already have an account? sign in
Register for free to continue reading
Registration is a free and easy way to support our truly independent journalism
By registering, you will also enjoy limited access to Premium articles, exclusive newsletters, commenting, and virtual events with our leading journalists
Already have an account? sign in