Kieran Cleary: Boy with extreme right-wing views tried to build bomb and threatened to 'kill many people'
Extremist was 15 when he told friends he was going to 'go on a rampage' and 'kill many people'
Lizzie Dearden
Security Correspondent
Friday 20 September 2019 21:39 BST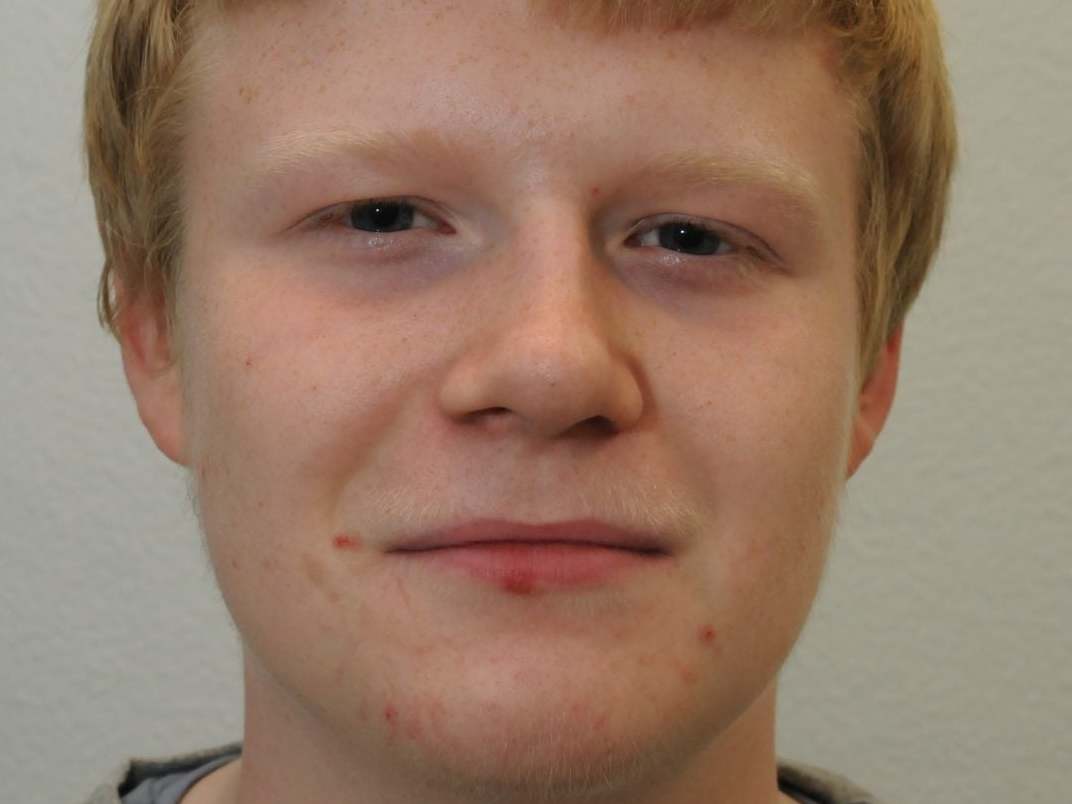 A boy who tried to build a bomb at the age of 15 has been jailed for terrorism and explosives offences.
Kieran Cleary, now 16, had researched "extreme right-wing and anti-Muslim material" online and praised Adolf Hitler.
Leeds Crown Court heard that he first came to the police's attention aged 13 and was referred to the Prevent counter-extremism scheme, but was not deradicalised.
When police arrested Cleary and searched his home in August 2018, they found a shrapnel-filled device that could have been made into a viable CO2 bomb.
The court heard that the teenager had researched bomb-making tactics on the dark web, and almost created a weapon with a 30m blast radius that would have caused "maximum harm and death to civilians".
Cleary told friends he was going to "go on a rampage" and "kill many people" weeks after making the device, prosecutors said.
UK terror plots that were foiled by security services
Show all 14
He was jailed for five years on Friday, a day after the head of UK counterterror policing warned that teenagers were increasingly being drawn into far-right extremism, which is now the UK's fastest-growing terror threat.
Following a trial earlier this year, Cleary was convicted of making an explosive substance and three counts of possession of a document likely to be useful to a person committing an act of terrorism.
Jurors cleared him of the more serious offence of making an explosive substance with intent.
Judge Geoffrey Marson QC said: "By its verdict, the jury were satisfied that you intended to complete the bomb and create a viable explosive device.
"There was a great potential for harm, even if there was no intention to use it."
Cleary, with a long fringe and wearing a T-shirt, showed no reaction as he was told the length of his sentence, which includes a four-year licence period.
The teenager first came to the notice of police in 2016 and a referral to Prevent was made in 2017.
The Counter Terrorism Policing North East unit said that "despite the hard work of Prevent officers" and other safeguarding professionals over an extended period, Cleary's behaviour "continued to be of serious concern".
Police arrested him in August 2018, after receiving a report from Prevent that Cleary had told fellow pupils he was going to go on a rampage, aiming to kill many people and then be shot by the police or kill himself.
Officers searching his home discovered the partly constructed CO2 bomb in his bedroom, and analysis of Cleary's online activity showed extensive research around bomb-making, attacks on Muslims and a wide range of videos showing death, mutilation and torture.
Even after being detained, the boy accessed the internet to make "far-right protestations" using the username White Terrorist, the court heard.
Cleary had claimed around a year earlier that he was going to carry out a school shooting and praised Hitler, telling friends: "Gas the Jews."
The judge said Cleary told classmates: "I may as well bring a gun into school and do a school shooting."
He had searched for and watched videos about the English Defence League, attacks on Muslims, the Columbine High School massacre, and murder and mutilation.
Judge Marson said: "Whilst you do not appear to hold any particular ideology, you are markedly desensitised to such difficult material.
"The evidence shows that you are prone to violence and harbour dark and homicidal thoughts. It is unclear whether you were motivated by any extremist ideology."
Psychological examination has shown the boy's personality traits reflect a potential risk to himself and to others, a lack of empathy, manipulation of others and an obsession with weapons, prosecutors said.
Giving evidence during his trial, Cleary said he made extreme comments because he was showing off and "being stupid", and claimed he had only built the device to show off to his friends.
Ali Naseem Bajwa QC, defending, said the jury's verdict reflected the lack of "malevolent intent with regard to the explosive device", which he said was stored in open sight in the teenager's bedroom in Camberley Mount, Bradford.
Detective Chief Superintendent Martin Snowden, the head of Counter Terrorism Policing North East, said Cleary had spent a lot of time alone on the internet in the "disturbing" case.
"His fascination with violence and death is particularly concerning given his age and vulnerability," he added.
"Despite extensive attempts to steer this boy away from the path of criminality, due to the progression of his behaviour, he was arrested and charged with serious offences.
"His online searches combined with the manufacture of an explosive device had the potential to put the safety of others at risk and could not go unprosecuted."
In an unrelated case in London on Friday, a teenage neo-Nazi was jailed for four years for possessing information useful to a person committing an act of terrorism.
Jacek Tchorzewski, 18, was arrested after police found violent documents on his mobile phone when they stopped him at Luton airport in February.
After being detained, officials found a handwritten note in his prison cell reading: "Let's fill our hearts with terror. And London's streets with blood."
Tchorzewski had collected terrorist manuals including one with step-by-step instructions on how to make a working automatic pistol, as well as bomb manuals.
Police found photos of Tchorzewski holding a Nazi flag and performing a Hitler salute, as well as an array of extreme right-wing material which praised neo-Nazism, Satanism and genocide.
He had posted social media links to Sonnenkrieg Division, a group started by former members of the terrorist group National Action, including Tchorzewski's friend Oskar Dunn-Koczorowski.
Tchorzewski, from Poland, had been staying with his mother in High Wycombe while visiting the UK and professed that it was his dream to "plan some terrorism".
Commander Richard Smith, head of the Metropolitan Police Counter Terrorism Command, said: "Tchorzewski's obsession with neo-Nazism, terrorism and weaponry was not harmless curiosity.
"It was clear from the sheer quantity of terrorist material and neo-Nazi propaganda on Tchorzewski's devices, and his friendship with Dunn-Koczorowski, that his mindset was one of violence and hatred towards communities other than his own."
Additional reporting by PA