Lee Rigby murder trial: 'I am a soldier of Allah,' says Michael Adebolajo and insists he has no regrets over killing
28-year-old added that he loves al-Qa'ida and think of Islamist terrorists as 'brothers'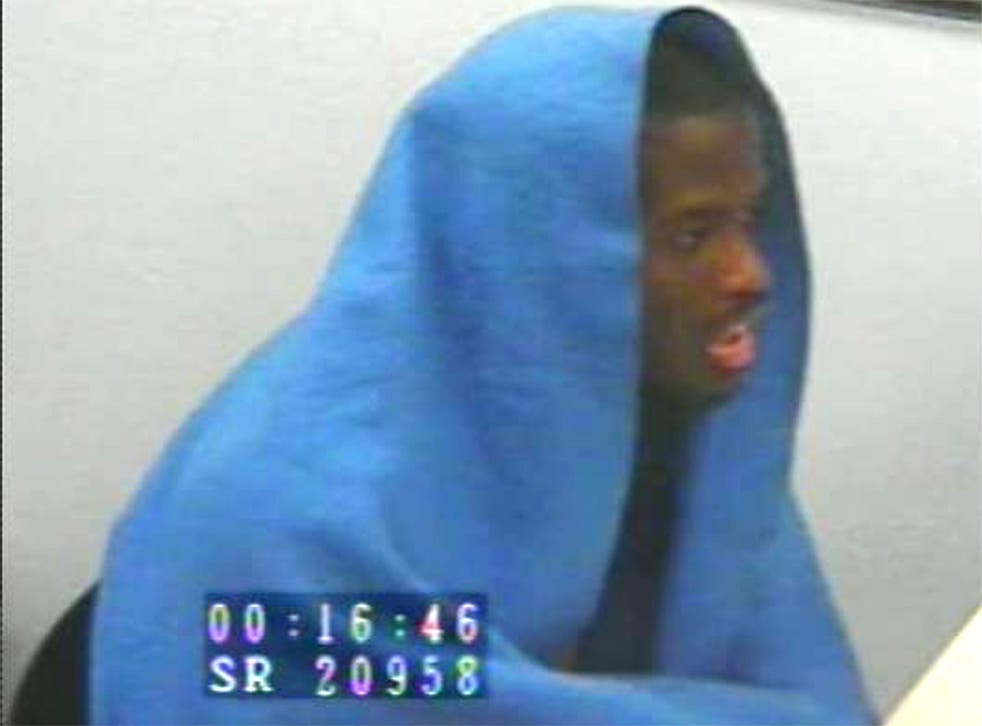 The man accused of killing and trying to behead Fusilier Lee Rigby declared his love for al-Qa'ida in court on Monday and claimed he was a soldier for Allah in an ongoing war against the British military.
Seated just yards from the family of his victim, Michael Adebolajo, 28, told the Old Bailey that he had no regrets about launching the attack on the defenceless soldier as he crossed the road near his barracks in Woolwich, south-east London. "I will never regret obeying the command of Allah so that's all I can say," he told a packed courtroom. "I'm a mujahid, I'm a soldier: I do what Allah commands me to do. I can't do anything else."
Mr Adebolajo, who denies murder, claimed that at the end of his trial he should be killed, freed or ransomed back to Islamist fighters in Afghanistan or Iraq. During his evidence that ranged through his Christian upbringing, his teenage conversion to Islam and his radicalisation into a jihadist fighter, Mr Adebolajo claimed he would have been cast "into hellfire" if he had refused to fight because he "loved my wife and children", the court heard.
"I'm a soldier and this is war," said Mr Adebolajo, who is married with six children. His last son was born four days before the attack. "I'm a soldier of Allah and I understand that some people might not recognise this because we don't wear fatigues and we don't go to the Brecon Beacons to train and this sort of thing but we are still soldiers in the sight of Allah.
"To me, this is all that matters. Basically it is a war between Islam and those militaries that invade Muslim lands. One of them just happens to be the British military and therefore the war continues even to this day."
With five prison officers sitting close to him around the dock, Mr Adebolajo told the court that he prayed to Allah the night before the attack to ensure that he and his co-defendant, Michael Adebowale, 22, targeted a soldier rather than a civilian. He claimed that the original plan had not been to run him down, but "Allah caused" the 25-year-old to cross the road in front of them.
Mr Adebolajo claimed he saw the soldier moving before he attacked him with a meat cleaver, prompting Fusilier Rigby's widow to leave the court in tears. Mr Adebolajo said he tried, but failed, to cut off his head with another knife sharpened at his home before the attack. During comments directed towards the Rigby family, Mr Adebolajo accepted that he killed somebody that they loved. "I just hope that soldier's life and his death might prevent the deaths of other soldiers who are being sent to die in unjust wars and save the lives of Muslims who are being bombed and killed by British forces," he said.
He told the court that he was raised as a Christian by his family and during his childhood in Romford, east London, most of his friends were white, including one who became a soldier and died during the Iraq war.
He said he converted to Islam during his first year at Greenwich University and had attended a number of demonstrations organised by the banned Islamist group al-Muhajiroun. Mr Adebolajo was jailed for 51 days after one protest following his conviction for two counts of assaulting a police officer in 2006.
Mr Adebolajo and Mr Adebowale both deny murder and attempted murder of a police officer. The case continues.
Register for free to continue reading
Registration is a free and easy way to support our truly independent journalism
By registering, you will also enjoy limited access to Premium articles, exclusive newsletters, commenting, and virtual events with our leading journalists
Already have an account? sign in