Girl, 15, dies after reaction to 'legal high' taken in Devon park
Death comes after Government announces new drugs strategy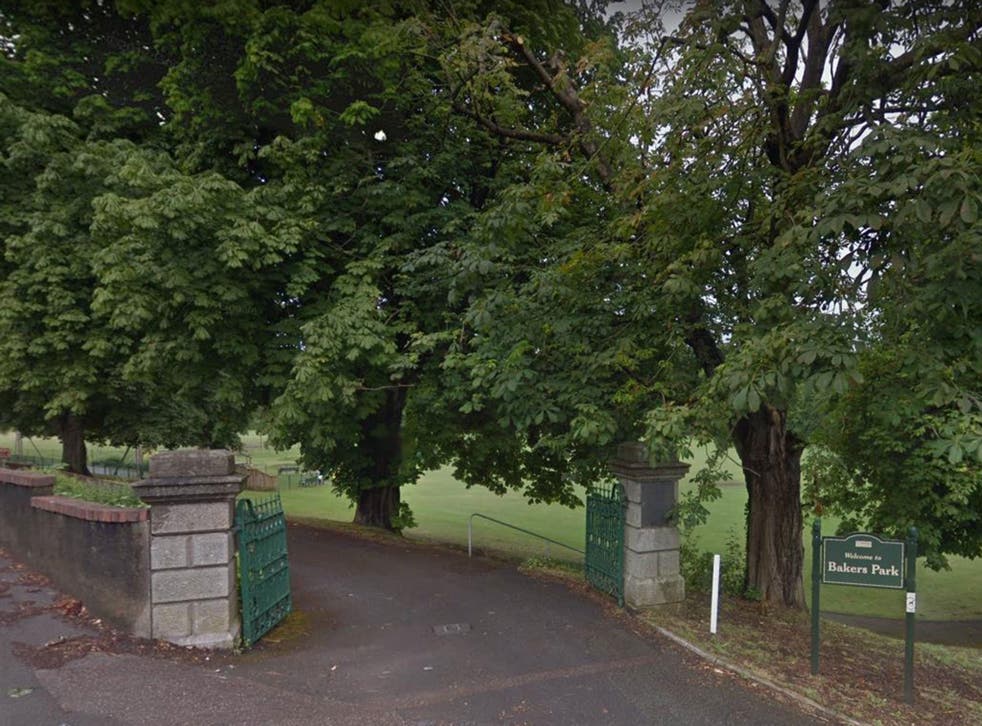 A 15-year-old girl has died in Devon after taking a suspected new psychoactive substance in a park with friends.
She was found unconscious in Bakers Park in Newton Abbot in the early hours on Saturday morning with two other teenage girls, who were taken to hospital as a precaution.
Devon and Cornwall police said officers were called at 4.50am by the ambulance service, who took the trio to Torbay District Hospital.
"Sadly, the girl later died at hospital. Her next of kin have been informed and police are supporting the family," a spokesperson said.
"Police currently believe that the girls had taken a new psychoactive substance, more commonly referred to as 'legal high', and had suffered adverse reaction."
The two other girls, who have now left hospital, were checked out because police believed they "may have ingested the same illegal substances", Det Supt Ken Lamont told Sky News.
He warned people against taking these drugs, stating: "It is a big appeal to the community. You do not know what you are taking.
"These drugs are highly dangerous, you don't know what the reaction is going to be from person to person. And whatever the brand name or substance, it is just very dangerous to take them."
Investigators are appealing for anyone with information to contact 101, quoting log number 220 for 15 July.
UK news in pictures

Show all 50
The teenager's death came a day after the Government launched a new drug strategy targeting both illegal substances and former "legal highs", performance enhancers, "chemsex" drugs for sexual activity and the misuse of prescription medicines.
The Home Office is launching a new "intelligence system" targeting products, which emulate the effects of drugs including speed and cannabis, to stay a step ahead of new inventions.
"Since becoming Home Secretary I have seen first-hand how drugs can destroy lives," Amber Rudd said.
"I am determined to confront the scale of this issue and prevent drug misuse devastating our families and communities."
Cheshire Police raise awareness of dangerous legal highs
A range of drugs termed new psychoactive substances (NPS), such as spice, were made illegal in May last year but remain common in British cities and have been linked to several deaths.
"There's not enough known about many of these drugs to know about their potency, their effects on people, or what happens when they're used with other substances or alcohol," warns the Frank drugs advice service.
But critics have warned of the danger of pushing NPS, like the wider drugs trade, underground with a blanket prohibition, potentially generating custom for criminal gangs and driving the trade on to the unregulated "dark web".
Home Office statistics show the number of adults aged between 16 and 59 who take drugs is at now at 8 per cent – a 2.5 per cent drop from 10 years ago – but drug deaths in England and Wales are at a record high.
Register for free to continue reading
Registration is a free and easy way to support our truly independent journalism
By registering, you will also enjoy limited access to Premium articles, exclusive newsletters, commenting, and virtual events with our leading journalists
Already have an account? sign in
Register for free to continue reading
Registration is a free and easy way to support our truly independent journalism
By registering, you will also enjoy limited access to Premium articles, exclusive newsletters, commenting, and virtual events with our leading journalists
Already have an account? sign in