Leytonstone attack: Stabbing victim describes how he confronted knife-wielding assailant to protect others
'He was saying something about Syria. To be honest he just looked crazy'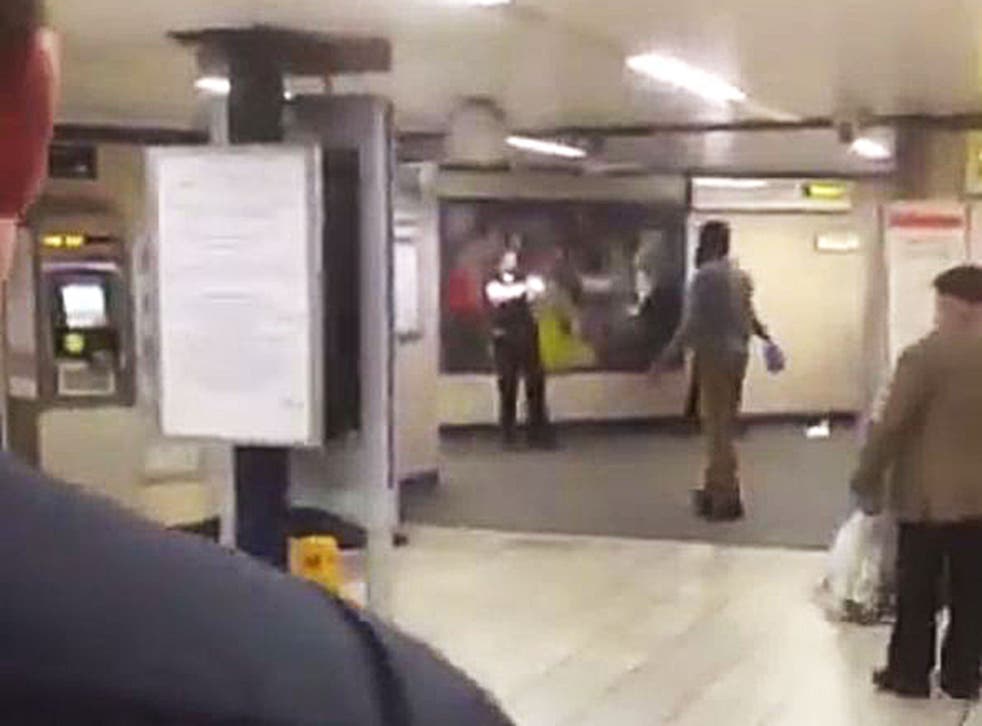 One of the victims of the multiple stabbing in Leytonstone Tube station has described the moment he was wounded by the attacker – but continued trying to stop him hurting others.
David Pethers, 33, was one of two men hurt as a 29-year-old man armed with a 3ins blade confronted London Underground passengers and reportedly shouted "this is for Syria".
A third victim, a 56-year-old musician, was badly wounded as he bore the brunt of the attack. Witnesses described how the attacker punched and kicked the man as they both walked up the stairs at the station before cutting at his throat.
This was the scene that Mr Pethers said he met when he walked down the station steps to see "a guy with a knife going mad".
He told MailOnline: "He was saying something about Syria. To be honest he just looked crazy, he just had a crazy look in his eye."
Mr Pethers said he and another man were trying to get the attacker to calm down when he lashed out. "He kind of went for me and I went for him and he cut my neck.
"I was dragged away, I was bleeding from the neck I know it sounds crazy but I went back to have another go."
In pictures: Leytonstone stabbing

Show all 5
Police then arrived and restrained the attacker, in scenes which quickly emerged on social media via videos passersby captured on smartphones.
And Mr Pethers told the website he was left furious with other bystanders, mainly men, who stood by filming rather than trying to help.
Video shows moment Leytonstone suspect is tasered
Earlier another witness, Tube station shopkeeper Salim Patel, described how the worst-affected victim was screaming "somebody help, somebody help".
"When he started stabbing or cutting something on his body, everybody ran away and only three of us were here in the concourse," Mr Patel said.
The 56-year-old was taken to hospital as a priority and treated for stab wounds, officials said. His condition was later described as non-life threatening.
Register for free to continue reading
Registration is a free and easy way to support our truly independent journalism
By registering, you will also enjoy limited access to Premium articles, exclusive newsletters, commenting, and virtual events with our leading journalists
Already have an account? sign in