Leytonstone Tube stabbing accused Muhaydin Mire's family contacted police three weeks before attack regarding 'mental health concerns'
Mohamed Mire says his brother Muhaydin spent three months in hospital after being diagnosed with paranoia in 2007
Agency
Tuesday 08 December 2015 07:37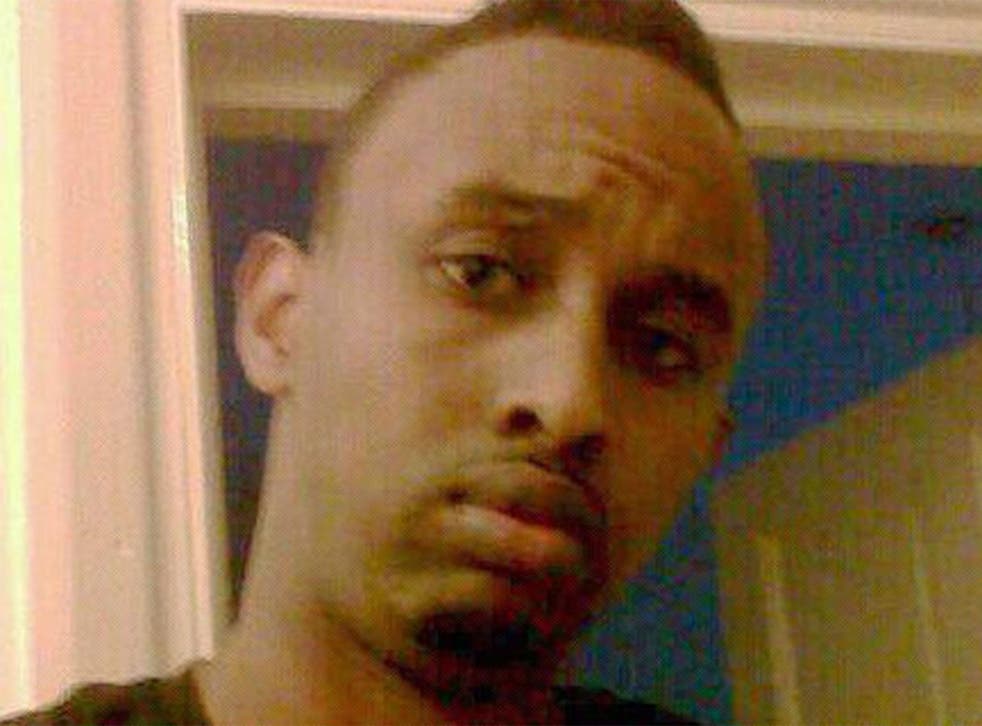 The family of a man accused of a violent, sustained and unprovoked knife attack at Leytonstone Tube station contacted police three weeks before the incident asking for help, it has emerged.
Muhaydin Mire, 29, is charged with the attempted murder of a 56-year-old man who was attacked from behind in front of several members of the public on Saturday evening.
Prosecutors allege the attack was an act of terrorism.
Mire's family has spoken out, describing him as a "good boy", but saying he had "mental problems" possibly caused by using cannabis.
His brother Mohamed told Channel 4 News that Mire, who moved to Britain aged 12, had spent three months in hospital after being diagnosed with paranoia in 2007.
Mohamed Mire said his brother "came out (of hospital) and got straight on with his life, got a bit better", but said problems resurfaced in August this year.
He said his brother started "talking funny", adding: "Speak like jumbling around, talking nonsense. So, all night talking he's seen demons and stuff."
He added that the family had asked for him to be sectioned and contacted police, but claims the authorities "could not help him because they said he's no harm to people and he's no harm to himself".
He then says he decided to take him out of the country, with tickets booked for the day after the attack.
In pictures: Leytonstone stabbing

Show all 5
He said: "Then I decided to move him out the country so I called my mum, she's not here, she's in Somalia. She told me to take him out the country.
"So, I decided to book tickets for him on this Sunday, the Sunday it actually ... He was okay, as far as I know he wanted to go."
A Metropolitan Police spokesman said: "The police were contacted by a family member approximately three weeks before the incident on Saturday. There was no mention of radicalisation; the conversation related entirely to health-related issues and the family were therefore correctly referred to health services for help.
"Total Policing is the Met's commitment to be on the streets and in your communities to catch offenders, prevent crime and support victims. We are here for London, working with you to make our capital safer."
Images and flags associated with Islamic State were allegedly found on Mire's mobile phone after the attack, along with other images relating to the Paris terror attacks and a recent UK police training exercise on how to deal with a potential active shooter.
Video shows moment Leytonstone suspect is tasered
Much of the attack was captured on mobile phone footage and eyewitnesses said the attacker said "this is for Syria" during the incident.
Mire is accused of punching his victim to the ground and repeatedly kicking him before taking hold of the victim's head and cutting a 12 centimetre (five inch) wound in his neck. The victim was in surgery for five hours after the attack.
Mire also allegedly brandished his knife at other members of the public, aiming it at the throat of at least two of them.
PA
Register for free to continue reading
Registration is a free and easy way to support our truly independent journalism
By registering, you will also enjoy limited access to Premium articles, exclusive newsletters, commenting, and virtual events with our leading journalists
Already have an account? sign in
Register for free to continue reading
Registration is a free and easy way to support our truly independent journalism
By registering, you will also enjoy limited access to Premium articles, exclusive newsletters, commenting, and virtual events with our leading journalists
Already have an account? sign in