Litvinenko inquiry: Dissidents who fled to UK will fear for their lives after ruling on murdered ex-spy, says Russian campaigner
Bill Browder says ruling will give Russian President Vladimir Putin green light to order more assassinations in the UK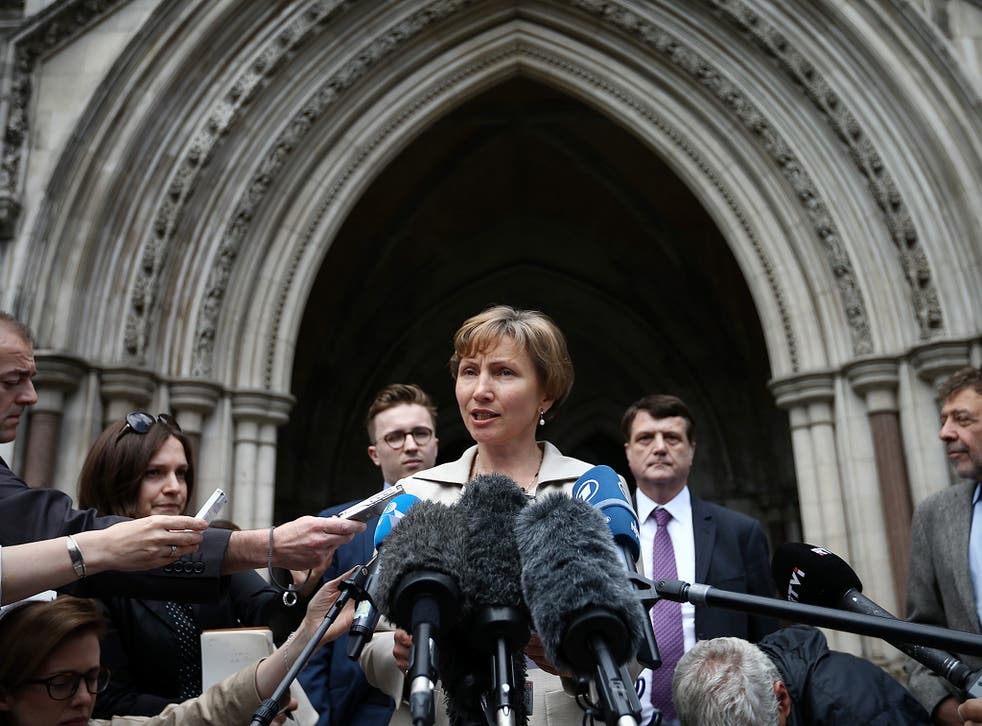 Dissidents who have fled to Britain will fear for their lives because the Government has failed to take tougher action against the Kremlin over Alexander Litvinenko's murder, a leading campaigner against corruption in Russia has warned.
Bill Browder joined the widespread criticism that ministers have not taken a firm enough stance with the Kremlin after Sir Robert Owen's public inquiry concluded that Mr Litvinenko was assassinated by the Russian state and President Vladimir Putin "probably" approved the act.
Britain responded to the report by ordering financial sanctions against Andrei Lugovoi and Dmitri Kovtun, who allegedly carried out the killing of the former KGB agent. Both deny involvement. The moves have further cooled relations between London and Moscow.
But Mr Browder, a London-based hedge fund millionaire, said: "The reaction of the Government is shameful and totally inconsistent with the gravity of the crime committed against Alexander Litvinenko in London."
He told The Independent: "The Owen report clearly describes a Russian state-sanctioned assassination using nuclear material in the heart of London. It requires – both for public safety and criminal justice – for there to be a severe reaction.
"Without any type of penalty for this type of behaviour it gives a green light to Vladimir Putin and his assassins to rub out anybody they like in England knowing there will be no consequences."
Mr Litivinenko's widow, Marina, called for Russia's state nuclear energy corporation which allegedly produced the polonium-210 used to poison her husband to be targeted for sanctions.
Rosatom, which runs the Avaangard plant in Sarov, a "secret city", where the radioactive isotopes were manufactured, is prominent in a dossier of those supposedly culpable in the killing handed to the Foreign Office by Ms Livinenko's legal team earlier this week, The Independent has learned.
After Mr Cameron said the UK was "toughening up" its response, Ms Litvinenko and her lawyers have been promised the Government would carefully consider the list she has presented of people and businesses they believe should face punitive measures. Copies have been sent to the Home Office and the Treasury.
There are legal avenues for Ms Litvinenko to pursue should the Government fail to impose sanctions. Home Secretary Theresa May, has written to Ms Litvinenko pledging to take necessary measures following the report.
She has asked law agencies to make further attempts to extradite Lugovoi and Kovtun, named by Scotland Yard as suspects for the murder. But this has been refused by Russia and there is little prospect of the situation changing.
Ms Litvinenko told The Independent: "We are going to give the Government time to look into all the documents and we shall be gathering more material.
"This is a very serious matter and needs to be taken step-by-step. I was very glad to get Mrs May's letter, it was a private letter, it was the first time a senior member of the Government had been in touch with me in this way.
"There has been a huge amount of public support for our campaign to find justice and very senior figures, including many in Parliament, are also being very supportive, and the Government must take notice of that,"
Ms Litvinenko and her advisers refused to discuss the commercial concerns and individuals named in their dossier. The inclusion of Rosatom was disclosed by Whitehall officials who acknowledged that the allegation of company's connection to the murder would point towards Russian state culpability.
Lugovoi, a former KGB officer, denounced the inquiry conclusions as "nonsense" and said Sir Robert had "clearly gone mad". He said: "I saw nothing new there. I am very sorry that, 10 years on, nothing new has been presented, only invention, supposition, rumours."
Mr Litvinenko died aged 43 in November 2006, sparking an extraordinary murder investigation. A £2.2m inquiry into his death was finally held last year following a long battle by his widow.
In a 300-page report Sir Robert found that Lugovoi and Kovtun were "probably" acting under the direction of Moscow's FSB intelligence service when they laced Mr Litvinenko's tea with polonium at the Millennium Hotel in London's Mayfair.
Doomsday Clock: Could we be moving closer to midnight?
The Doomsday Clock, the symbolic timekeeper showing how close the world is to mankind's self-destruction, is poised to edge closer to midnight on Tuesday when a panel of experts reveals its findings.
A year in which North Korea threatened to unleash Armageddon with ballistic missiles and nuclear warhead tests, and tensions rose between Russia and the West, racheted up fears for a man-made cataclysm.
However, the panel of scientists, including 16 Nobel laureates, is also expected to take into account the recent deal struck between Iran and the West on nuclear weapons, and the progress made at a summit in Paris on containing the worst effects of climate change.
A year ago the clock was moved forward from five minutes to midnight to just three by The Bulletin of the Atomic Scientists, the closest it has been to the apocalypse. It was originally created in 1947 as a reminder of the threats to humanity and the planet.
Register for free to continue reading
Registration is a free and easy way to support our truly independent journalism
By registering, you will also enjoy limited access to Premium articles, exclusive newsletters, commenting, and virtual events with our leading journalists
Already have an account? sign in
Register for free to continue reading
Registration is a free and easy way to support our truly independent journalism
By registering, you will also enjoy limited access to Premium articles, exclusive newsletters, commenting, and virtual events with our leading journalists
Already have an account? sign in