London is now the global money-laundering centre for the drug trade, says crime expert
Gomorrah author Roberto Saviano says 'the British treat it as not their problem'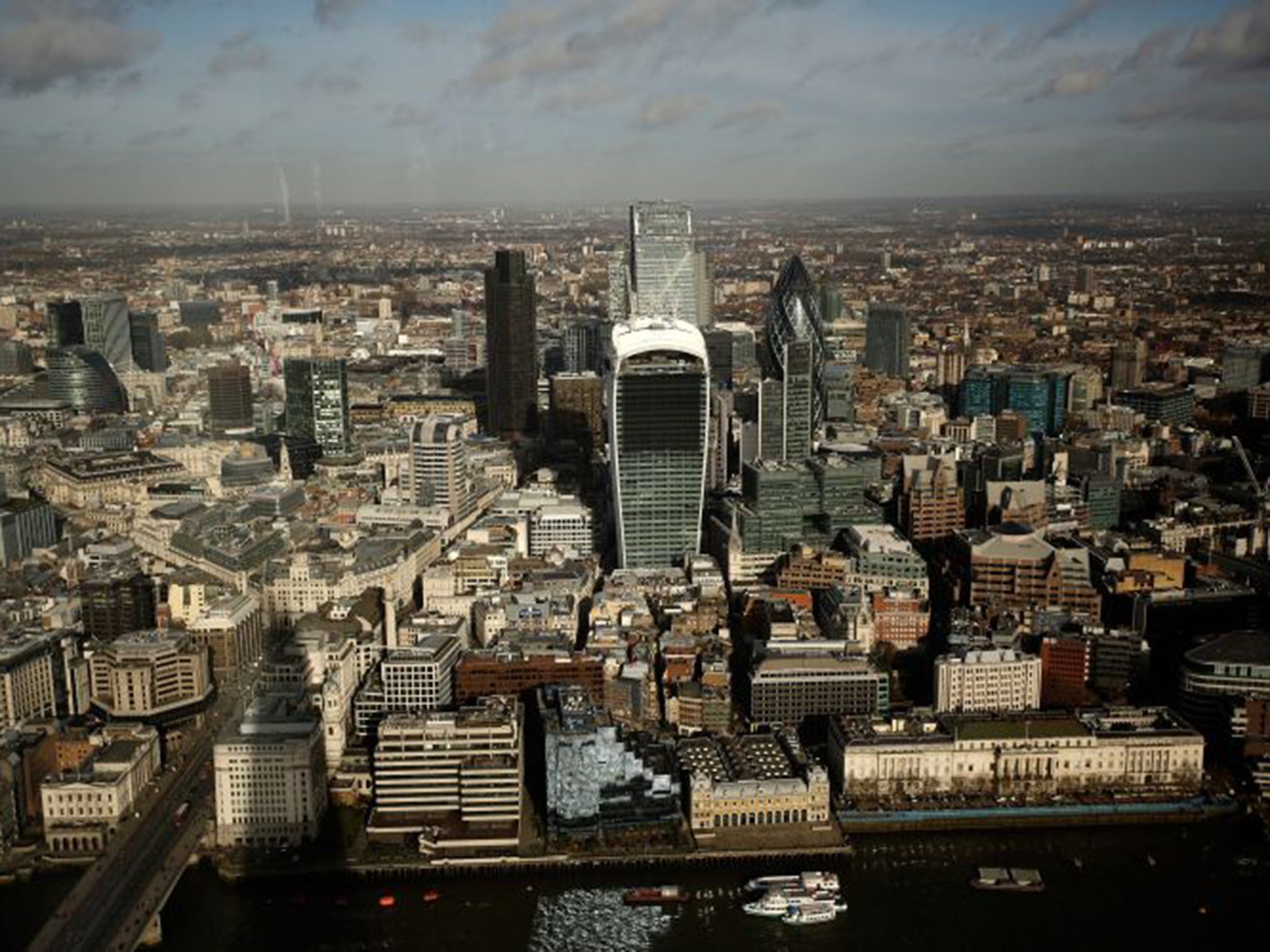 The City of London is the money-laundering centre of the world's drug trade, according to an internationally acclaimed crime expert.
UK banks and financial services have ignored so-called "know your customer" rules designed to curb criminals' abilities to launder the proceeds of crime, Roberto Saviano warned. Mr Saviano, author of the international bestseller Gomorrah, which exposed the workings of the Neapolitan crime organisation Camorra, said: "The British treat it as not their problem because there aren't corpses on the street."
His warning follows a National Crime Agency (NCA) threat assessment which stated: "We assess that hundreds of billions of US dollars of criminal money almost certainly continue to be laundered through UK banks, including their subsidiaries, each year."
Last month, the NCA warned that despite the UK's role in developing international standards to tackle money laundering, the continued extent of it amounts to a "strategic threat to the UK's economy and reputation". It added that the same money-laundering networks used by organised crime were being used by terrorists as well.
Interviewed by The Independent on Sunday, Mr Saviano said of the international drugs trade that "Mexico is its heart and London is its head". He said the cheapness and the ease of laundering dirty money through UK-based banks gave London a key role in drugs trade. "Antonio Maria Costa of the UN Office on Drugs and Crime found that drug trafficking organisations were blatantly recycling dirty money through European and American banks, but no one takes any notice," he said. "He found that banks were welcoming dirty money because they need cash, liquidity during the financial crisis. The figures are too big to be rejected …. Yet there was no reaction."
Referring to HSBC's record $1.9bn (£1.2bn) US fine for money laundering for the Mexican Sinaloa drugs cartel in 2012, Mr Saviano said: "The biggest UK bank! Yet it has scarcely been written about. The British treat it as not their problem, because there aren't corpses on the streets.
"They think it's all happening 'over there somewhere', so they needn't worry about it. Sure, HSBC has been reported but there has been no debate. You need to fill the papers. The intellectuals have said nothing. [David] Cameron has said nothing. It's his country. How can he say nothing on such a piece of news?"
US justice officials concluded HSBC was guilty of "stunning failures of oversight – and worse, that led the bank to permit narcotics traffickers and others to launder hundreds of millions of dollars through HSBC subsidiaries and facilitate hundreds of millions more in transactions with sanctioned countries", including money banked for Middle East terror groups.
He accused the British Government, together with Austria, of consistently blocking anti-money-laundering moves by the European Union. "They will carry on like that until someone gets killed here by the Russians or the Italians. " he said. Mr Saviano said he feared one reason was because banks are a key source of political funding.
"Every time there's an election campaign, I wonder if someone will come forward and start a campaign on money laundering ... but it never happens. The reason, I am convinced but I don't have the proof, is that a good part of the money that comes from money laundering goes into the election campaign. Not illegally, legally, because it can come in because of a lack of regulation."
Twenty years ago, drug money was laundered offshore because the top international banks "were afraid of opening their doors to dirty money, they were afraid of losing control", he said. "The more criminal capital comes in, the more criminals there are on the boards. The Mafia set up its own bank, Michele Sindona's Banca Privata Finanziaria, and the other banks would have nothing to do with them," he said. "Not any more. Now, because of the problem of cash, they can't wait to get the Mafia organisations in."
Labour MP David Lammy, who met Mr Saviano last week, said the UK needed to take "very seriously" his claims about its financial services' role in the international drugs trade. Mr Lammy, who is seeking to become Mayor of London in 2016, said: "We are rightly proud of our financial services industry in this country, but we cannot afford to be complacent.
"I am particularly concerned that London's inflated property prices are fuelled by dirty money and I will do everything in my power as mayor to ensure that money laundering and tax evasion are rooted out by the authorities."