Woman who reported rape to police arrested over her immigration status
Campaigners warn 'hostile environment' could be preventing victims and witnesses of crime from coming forward
Lizzie Dearden
Home Affairs Correspondent
Tuesday 28 November 2017 19:53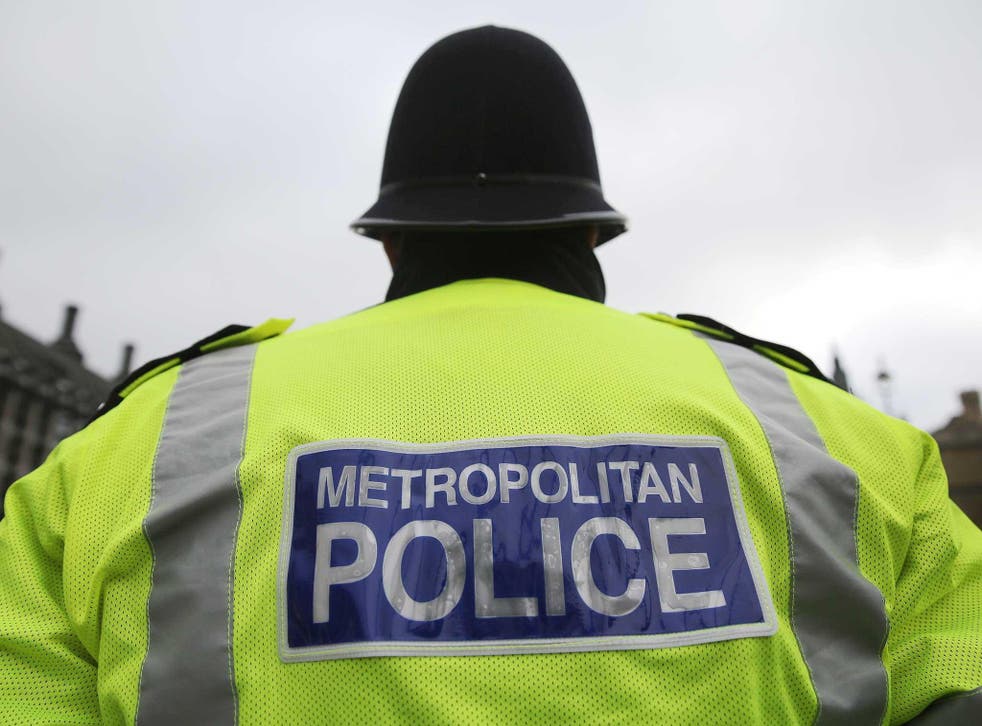 Police have admitted arresting a woman for immigration offences after she went to them to report being raped.
The unnamed woman, in her 20s, attended a police station in London to report being kidnapped and abused during time she spent in Germany, before arriving in the UK.
While giving a victim statement, she told officers she had entered Britain illegally before being taken to a centre for rape survivors.
But officers later returned to the centre and detained the woman for interrogation.
"She was arrested on suspicion of illegal entry into the UK and she was taken into custody at an east London police station," a spokesperson for the Metropolitan Police said.
"Whilst there immigration officials attended and interviewed her."
The woman was issued with a notice giving her temporary leave to remain in the UK on the condition she notifies officials of her whereabouts, but without legal permission to live in Britain she could be detained and deported at any time.
The Havens centre for sexual assault victims, where the woman was taken before being detained, has launched a formal complaint with Scotland Yard over the case, politics.co.uk reported.
A spokesperson for the Metropolitan Police said its specialist sexual offences unit had referred the allegations of rape and kidnap to German authorities following the complaint in March.
UK news in pictures

Show all 50
Fizza Qureshi, director of the Migrants' Rights Network, said the woman was one of many victims and witnesses of crime being targeted by immigration enforcement after going to authorities for help.
"[The arrested woman] presented herself as a victim, but even though she was taken to the Havens she was not given the care and support she needed," she told The Independent.
"It was probably incredibly traumatic to be arrested for something she voluntarily declared.
"It's possible that she didn't have any other options [and] may have been forced to come to the UK."
Ms Qureshi's group is among those campaigning for safe reporting mechanisms that would allow undocumented migrants to get support from police, the NHS, local councils and other authorities.
"If you want to tackle crime you have to have protection for someone who is undocumented," she said.
"They are putting immigration enforcement before someone's situation as a victim of crime…the whole idea is to create a hostile environment."
The UK is a signatory to the EU Victims Directive, which says member states must treat all victims of crime in a "respectful, sensitive and professional manner without discrimination of any kind", including over their residency status.
"Victims of crime should be protected from secondary and repeat victimisation, from intimidation and from retaliation, should receive appropriate support to facilitate their recovery and should be provided with sufficient access to justice," the directive continues.
The prospect of immigration enforcement against survivors of the Grenfell Tower fire generated outrage earlier this year, causing the Government to declare a temporary amnesty for those obtaining support or reporting missing people.
But the reprieve was limited to the disaster and police are routinely referring victims and witnesses to crime to the Home Office. Thousands of people are believed to have been flagged in recent years.