Met Police detective in collapsed rape cases removed from investigations amid widening disclosure scandal
Metropolitan Police says 'no investigation is carried out by one officer alone' as inquiries continue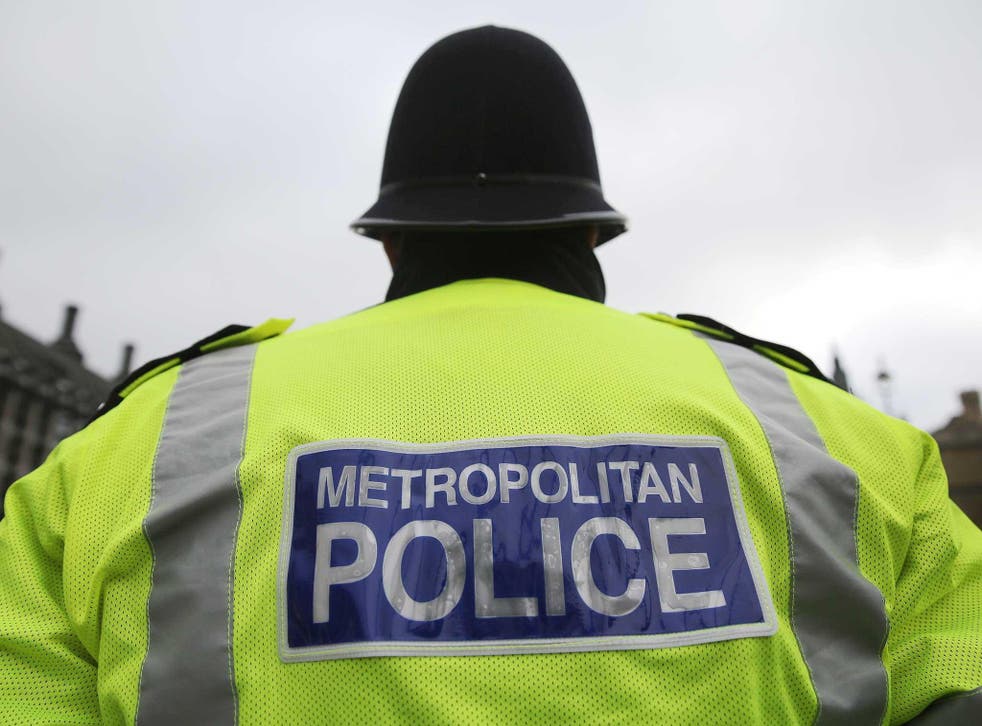 A Metropolitan Police officer involved in two collapsed rape cases has been removed from active investigations amid probes into failures to disclose key evidence.
Scotland Yard emphasised that "no investigation is carried out by one officer alone" after Detective Constable Mark Azariah was named among the officers involved.
Judges threw out unrelated rape prosecutions against Liam Allan and Isaac Itiary in the space of one week, with both men acquitted after the discovery of evidence that should have stopped them ending up in court.
Police had downloaded the contents of complainants' phones but failed to pass on the information they contained to the prosecution or defence, claiming thousands of messages were irrelevant.
Mr Itiary had been charged with the statutory rape of a 14-year-old girl but messages showed she had claimed she was 19, while Mr Allan's alleged victim had told friends she wanted and enjoyed sex she later reported as rape.
Both men are expected to launch legal action and the Metropolitan Police is reviewing around 30 live cases being investigated by its Child Abuse and Sexual Offences Command "as a precaution" to ensure that all digital evidence has been properly examined, documented and shared.
"It has been identified that the same officer was involved in the R v Allan and R v Itiary investigations," a spokesperson said.
Liam Allan says rape suspects should have anonymity until proven guilty
"However, no investigation is carried out by one officer alone and all investigations are supervised by line managers.
"While the Met's review is ongoing, as a precaution a decision has been taken at this time to remove the detective from active investigations."
Vowing to "make sure that we are truly providing justice", Theresa May said the Attorney General had already initiated a review of disclosure before Mr Allan and Mr Itiary's cases collapsed.
Some lawyers are calling for the responsibility for identifying evidence to be taken away from police officers and passed to the Crown Prosecution Service (CPS).
Robin Murray, former vice chair of the Criminal Law Solicitors Association, warned that although rape cases had driven concerns the issues "apply to everybody".
"There is a serious risk of miscarriage of justice," he told The Independent. "I think that there are certain officers who don't understand their job or role – it's a training issue.
"Then there are some officers who are partisan and instead of looking a case as independent, they're looking to secure a 'win' and there's a conflict of interest there where they don't want to discover something that undermines their case."
UK news in pictures

Show all 50
Mr Murray acknowledged that the resources needed to comb through entire phone downloads – including 40,000 messages in Mr Allan's case – are greater than needed for evidence in the past.
"But nevertheless it exists, we can't wave a magic wand and pretend the evidence isn't there," he added. "I would personally have a lot more confidence if the role of identifying evidence was switched from police to the CPS."
Police are legally obliged to examine evidence from all participants in a case, whether it supports or hinders prosecution, and pass it on to lawyers on both sides.
Angela Rafferty QC, chair of the Criminal Bar Association, previously suggested that unconscious bias was among the factors driving a "crisis in the system".
"We fear unconscious bias stops the police and the CPS impartially and thoroughly investigating and scrutinising complaints in sexual offence cases," she said.
"It should be remembered that it is not the job of the police or CPS to judge the truthfulness or otherwise of any allegation made."
A report issued in July by HM CPS Inspectorate and HM Inspectorate of Constabulary said even unused items of evidence must be reviewed by police "to see whether it is capable of undermining the prosecution case or assisting the defence case" and passed on.
Warning of widespread failures by both police and prosecutors, the authority said officers failing to comply with requirements were "often ignorant" of their disclosure responsibilities.
"Non-compliance with the disclosure process is not new and has been common knowledge amongst those engaged within the criminal justice system for many years," the damning report concluded.
Police officers and prosecutors interviewed by inspectors said they believed limited resources and a lack of time were the main causes, even though "long-standing" problems predate recent budget reductions.
Nigel Evans, a Conservative MP who was acquitted of sexual offence charges in 2014, called on the Government to "urgently look at" providing resources to meet rising number of sexual abuse reports.
Defence lawyers say they are routinely having to "fight to get" evidence police should have already reviewed, then putting in hours of unpaid work to examine it themselves at a late stage of criminal proceedings.
Requests from the defence caused the material that destroyed the cases against Mr Allan and Mr Azariah to be released and other trials are believed to be on hold after late disclosures.
The scandal has sparked warnings of a slew of potential appeals from prosecuted rapists and sexual offenders seeking grounds to argue their convictions were unsafe.
Campaigners emphasised that false rape allegations are rare in comparison to the publicity they receive, with the crime believed to be severely underreported.