Mark Duggan inquest: Armed police will wear video cameras
Met Police Commissioner said the move would make officers 'more open'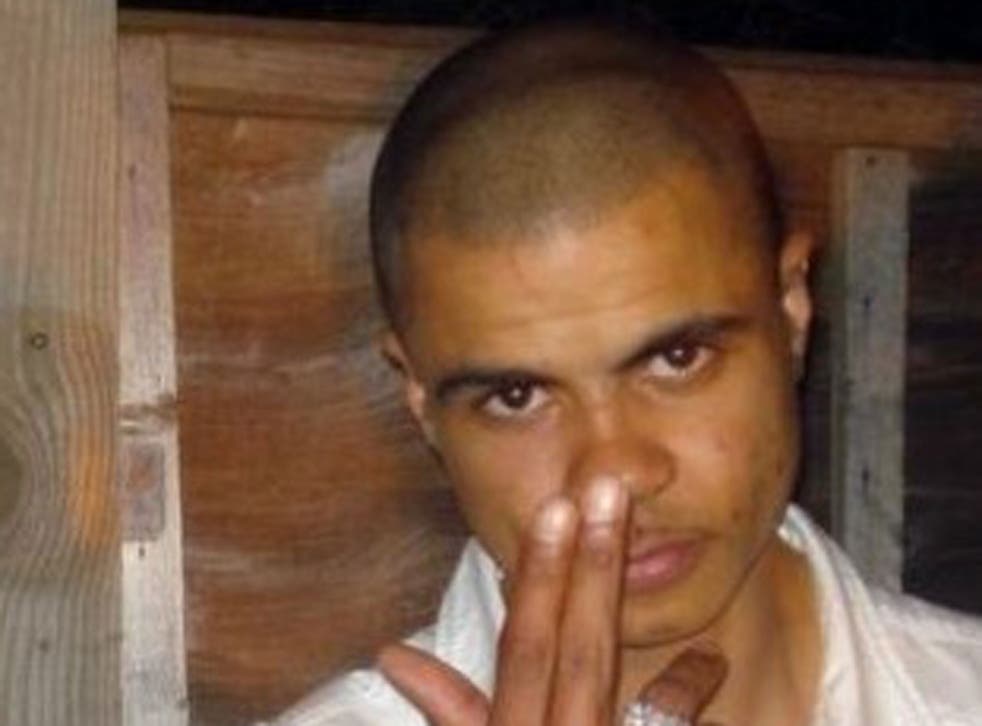 The Chief Commissioner of the Metropolitan Police has said officers will trial body-worn video cameras to record evidence and the actions of police officers following the death of Mark Duggan.
Met Police Commissioner Sir Bernard Hogan-Howe will also meet with community leaders in Haringey to discuss how public confidence in the police can be improved.
Sir Bernard said he recognised the anger felt by Mr Duggan's family and friends and offered his sympathies at their loss, but he also welcomed the inquest jury's conclusion that found Mr Duggan was lawfully killed by a police marksman, despite being unarmed when he was shot.
Family and friends of Mr Duggan reacted with fury yesterday, calling police "murderers" and hurled abuse as the jury of seven women and three men gave their conclusions at the historic Royal Courts of Justice.
Mr Duggan, whose death sparked protests that exploded into riots and looting across the country, was gunned down when police stopped the taxi in which he was travelling in Tottenham, north London, in August 2011.
At the culmination of the four-month inquest, the jury found that although the 29-year-old had a gun in the minicab, he most likely threw it onto a nearby grass verge as soon as the car came to a stop.
Sir Bernard said armed officers would trial the use of body-worn video cameras, to enable them "be more open when it comes to the investigations that follow these events."
He will today meet political representatives from London and local community leaders from Tottenham to discuss how the police can build better relationships and said he is "open to ideas and advice".
Sir Bernard said: "My sympathy is with Mr Duggan's family at the loss of their loved one, and with the communities affected by the consequences of his death.
"I welcome the verdict of a jury that our officers acted lawfully when they confronted an armed criminal who they believed posed a threat to them and to the public. But I recognise that some in the community are still angry at Mr Duggan's death.
"In particular, I know that we have much work to do with black Londoners to build trust and confidence in the Metropolitan Police.
"We know that the arguments will continue about what happened in this case. So we appeal for a balanced debate about the risks to the public from gun-crime.
"My officers do not set out to run an operation that results in someone dying. They are brave people who risk their own lives to keep the public safe. Like me, they will never stop trying to reduce the risk of injury or worse. But they can only so if we continue to have the support of all communities in London."
Additional reporting by Press Association
Read more