Max Clifford penis size evidence sees trial jury sent out for laughing
Publicist stands accused of 11 indecent assaults against seven women and girls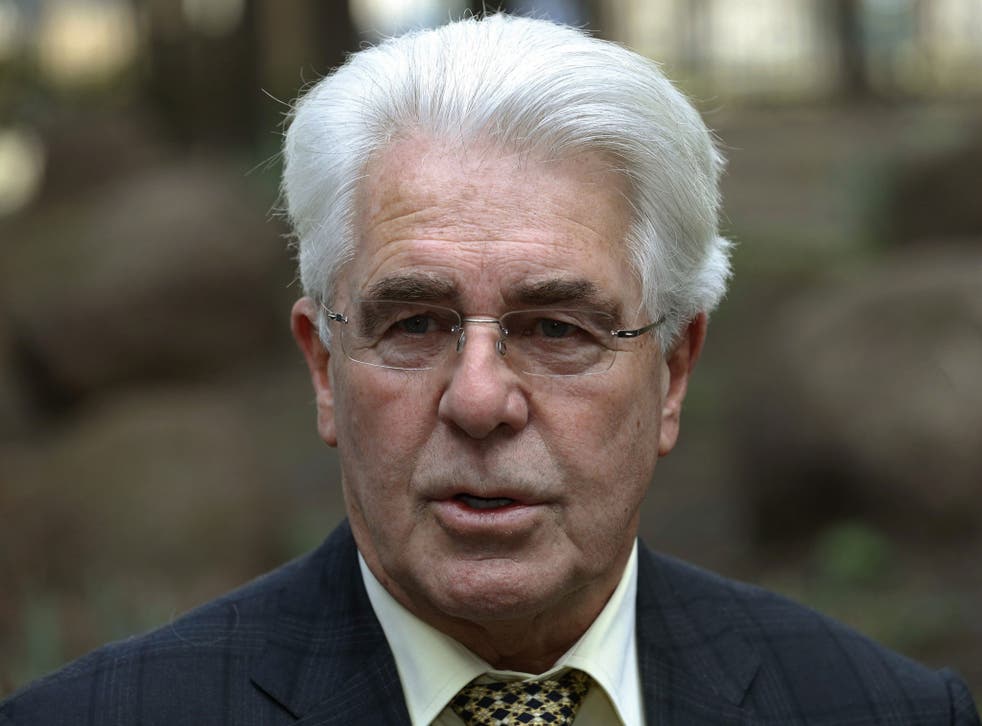 The jury in the trial of Max Clifford had to be sent out for laughing this afternoon as an alleged victim gave graphic evidence in relation to the man's penis size.
The court heard how the woman, one of seven alleged victims of sexual assaults by the publicist, was advised to go and see him in 1983, when she was about 17.
Then an aspiring fashion model, she described how Mr Clifford allegedly locked the door, groped her and tried to make her perform oral sex on him.
The court has previously heard claims that his penis is "tiny" and no more than two-and-a-half inches when erect.
The woman, who is now 48, said in her evidence today that she thought Mr Clifford was well-endowed and his penis was very large.
"I had only seen one before, I had never seen one in that proximity and that situation," she said.
When Richard Horwell QC, defending, asked her about the issue, the woman remarked: "I have a small mouth. I do, my dentist has always said…"
This prompted laughter from the jury, which was sent out for a few minutes.
Jurors returned to be told by judge Anthony Leonard QC: "It is inevitable in a case dealing with this sort of graphic detail that members of the jury want to burst out laughing.
"I can remember a very boring court case and we - I wasn't a judge then - became helpless with laughter and the judge had tears in his eyes and it took over 25 minutes to recover.
"But we have got to remember that this is a court of law and we are dealing with serious allegations, and, in fairness to the witness, and the rest of the court, you have got to learn not to react to what's happening. Can I ask you to settle down and remember where you are?"
Southwark Crown Court heard how Mr Clifford locked the door when the woman went into his office to see him.
He allegedly told her that he wanted to see her figure and told her to take her dress off, which she did reluctantly, partly because she was wearing a thermal vest and holey tights, as she was "poverty stricken" and had only one pair.
"I hadn't gone there thinking 'I'm going to see a photographer', I thought I was going to get career advice," she said.
She said Mr Clifford was "overcome", at which point the alleged indecent assault began.
Afterwards, the woman told the court, Mr Clifford said he wanted her to come to dinner with him and his wife and Cubby Broccoli, and masturbate him under the table while he sat next to his wife.
"Then he went on to say I may need to sleep with Cubby Broccoli, but I would get a part in a Bond film," she said. "I loathe James Bond films."
She went back to the hotel where she was staying, and stayed in bed for a number of days, telling staff not to put Mr Clifford's calls through as he rang "relentlessly", she said.
The woman told her sister and some friends what had happened. "I would get upset when I saw him on television and he complained about his privacy," she said.
The woman said she rang police when she saw that Mr Clifford had been arrested.
Mr Clifford, from Hersham in Surrey, is accused of 11 counts of indecent assault against seven women and girls. He denies all the charges.
Additional reporting by PA