Men charged with stealing food from Iceland supermarket bins
One of the men is to be tried in February for allegedly stealing cheese, mushrooms, tomatoes, and cake in the middle of the night last year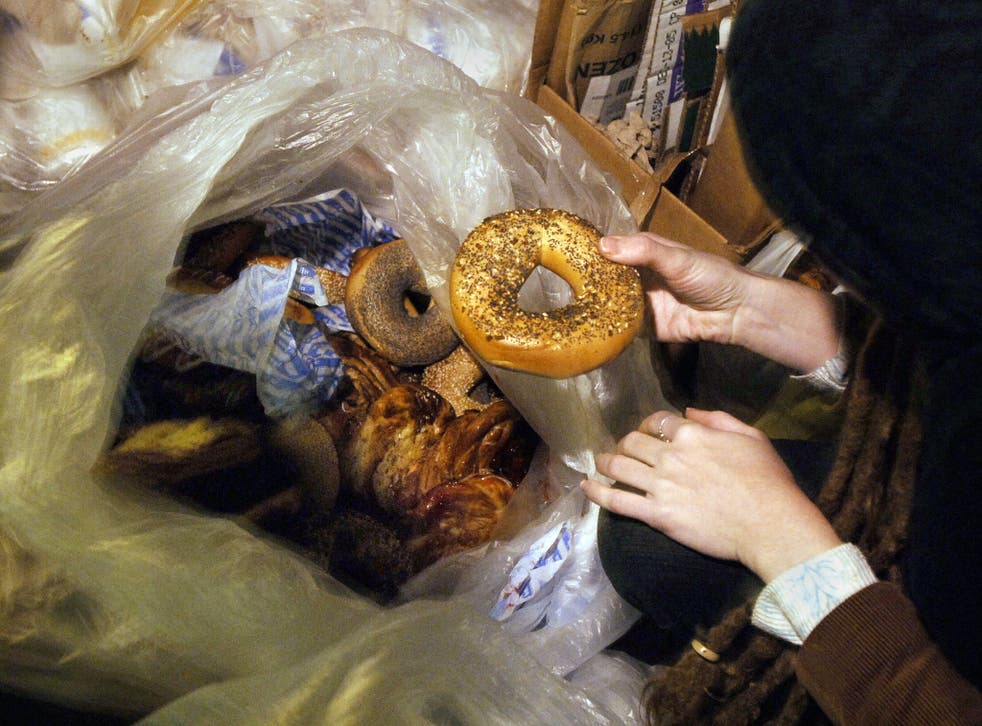 A man is to be put on trial in February after he was allegedly caught stealing from the bins behind a supermarket in London, it has been reported.
Paul May, a freelance web designer, is expected to argue in court that he does not consider taking the mushrooms, tomatoes, cheese, and cakes from the garbage outside of Iceland as illegal, because the food was going to be disposed of and he needed it to feed himself, the Guardian reported.
As part of Mr May's case, magistrates are expected to take into consideration the practice of "skipping", where people retrieve and eat food discarded by supermarkets as waste, as well as the reasons why people may need to resort eating food from bins.
Lawyers for the three men have asked the Crown Prosecution Service to consider dropping the case, but the CPS said this month that the case would continue, citing "significant public interest in prosecuting these three individuals".
The 35-year-old and his squat-mates Jason Chan and William James, were arrested at around midnight in Kentish Town on 25 October, when a member of the public called the police to report three men climbing over a wall at the back of the supermarket.
Police arrested the men who were allegedly found with a total of £33 worth of food in a holdall and a trolley. Following the arrest, the men were held for 19 hours before being released, and the police returned the items to the store.
Originally, the three men were arrested for burglary but they were later charged under an obscure section of the 1824 Vagrancy Act.
The 'skipping' or 'freegan' movement, which is believed to have started in New York, has evolved over the past decade. Freegans can generally afford to buy the products that they take, but see retrieving goods, including food and clothes, from waste-bins as a viable alternative to consumerism, and a way to minimise waste.
Register for free to continue reading
Registration is a free and easy way to support our truly independent journalism
By registering, you will also enjoy limited access to Premium articles, exclusive newsletters, commenting, and virtual events with our leading journalists
Already have an account? sign in