Metropolitan Police strip-searching children in cases 'not properly justified', inspection finds
Inspectors find black and minority ethnic detainees strip searched a 'disproportinately high' number of times in London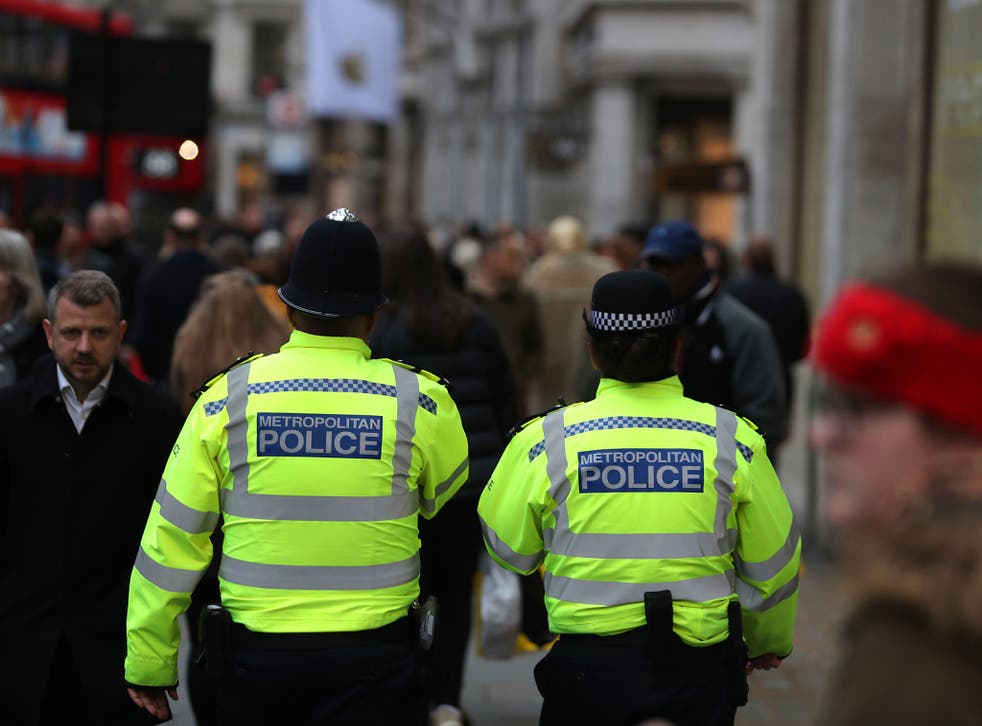 Children are being strip-searched by London's Metropolitan Police in cases that may not be "properly justified", a watchdog has found.
An unannounced inspection of 12 custody suites in London found the tactic was also being used against disproportionate numbers of black and minority ethnic detainees.
"Force data indicated that the numbers of strip searches were high, and included many children," the report by HM Inspectorates of Prisons and Constabulary said. "Not all strip searches were warranted or properly justified."
It drew the conclusion after a July 2018 inspection as part of checks covering every police custody suite in England and Wales.
It found that in the previous year, more than 10,000 detainees had been strip-searched in custody - a higher rate than other British police forces.
"This included a high proportion of children and a disproportionately higher number of black and minority ethnic (BME) detainees, who accounted for 25 per cent of the throughput but 51 per cent of those strip-searched," the report said. "Strip-searches should only take place when there are reasonable grounds to suspect a detainee may have concealed an article that they would not be allowed to keep.
"The justification for such a search should be fully recorded."
Inspectors also raised concerns over how long detainees were kept in controversial "spit hoods" and the way force was used.
The Police Federation, which represents rank-and-file officers, has been campaigning for spit hoods – mesh bags placed over the head – to be rolled out nationwide to protect police from spitting and biting.
But campaigners say they are demeaning and worsen the risks of illness or death in custody.
A review of 24 incidents involving police force found half were managed well, but inspectors referred two cases to the Metropolitan Police for review over the "lack of proportionality".
UK news in pictures

Show all 50
The report warned that while the force had improved some ways it cares for children, not all rwere eceiving the support needed in custody or kept in appropriate accomodation.
"For some children who were involved in serious, violent and gang-related crime, custody was seen as the best option to ensure arrangements could be put in to protect them," it said.
Inspectors said the Metropolitan Police must record all uses of force in custody and make sure the tactics used are proportionate.
They also found that oversight of healthcare provision was poor and outcomes for detainees were inconsistent.
During the inspection, there were a "significant number" of staff vacancies and the watchdog said the use of overtime to cover shortfalls was "not sustainable".
Peter Clarke, HM Chief Inspector of Prisons, and Wendy Williams, HM Inspector of Constabulary, said there was evidence of general progress since the last inspection in 2017.
They added: "We identified two causes of concern and several areas requiring improvement, which we were confident the force would be able to address."
A spokesperson for the Metropolitan Police said strip-searches were a "safeguarding measure" and "vital" power used to seize evidence.
"Custody officers will only conduct a strip search where there is reasonable cause to do so, and when it has been authorised by a custody sergeant," they added. "Certain offence types are more likely to lead to the authorisation of a strip search, for example drug offences or possession of a weapon.
"We are committed to ensuring the safety and security of those in our custody and legal safeguards are applied to any strip search."
Register for free to continue reading
Registration is a free and easy way to support our truly independent journalism
By registering, you will also enjoy limited access to Premium articles, exclusive newsletters, commenting, and virtual events with our leading journalists
Already have an account? sign in
Register for free to continue reading
Registration is a free and easy way to support our truly independent journalism
By registering, you will also enjoy limited access to Premium articles, exclusive newsletters, commenting, and virtual events with our leading journalists
Already have an account? sign in