Michael Gove: Court hearings 'could be held in town halls or hotel suites to cut costs'
Mr Gove confirmed there will be a new programme of court closures – with hearings moved to other buildings to save cash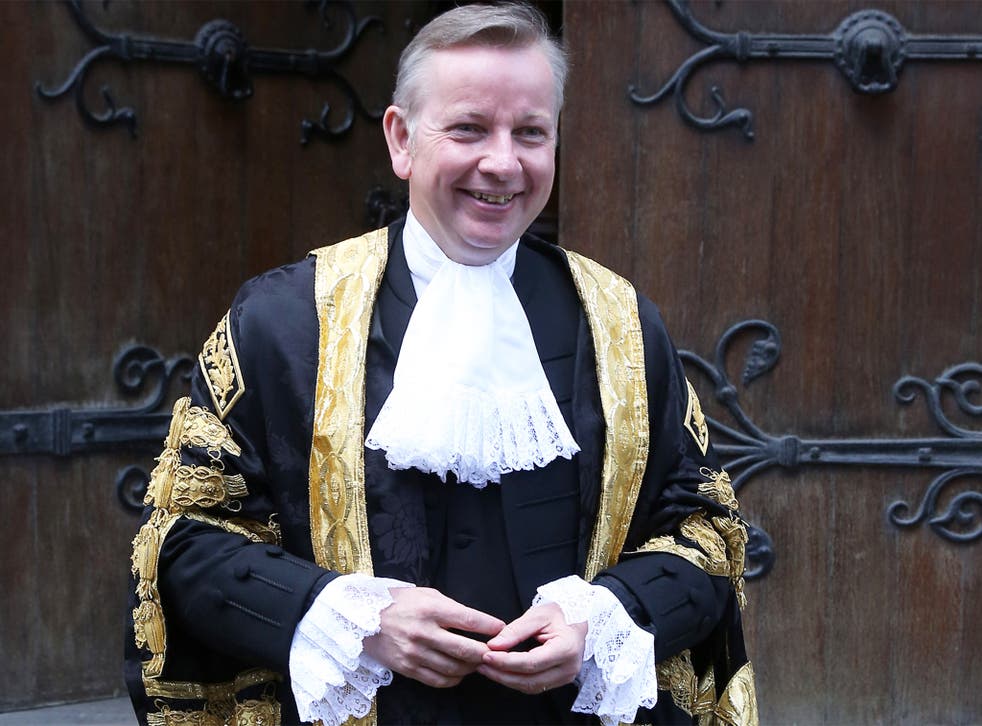 Magistrates' courts could meet in town halls or hotel suites to cut costs, Justice Secretary Michael Gove has suggested.
Mr Gove confirmed there will be a new programme of court closures – with hearings moved to other buildings to save cash.
"There are public buildings in all our constituencies which could be used by the justice system at particular points," he told MPs at the Justice Select Committee. "There is no intrinsic reason why magistrates should not sit, if it is thought appropriate, in a council chamber."
Asked whether magistrates could meet in hotels, Mr Gove said: "There's no intrinsic reason why it would have to be a public building."
Mr Gove was speaking as it emerged that courts across England and Wales hearing high-profile criminal cases could be brought to a standstill within weeks, after barristers voted to join a growing protest by solicitors over the Government's cuts to legal aid.
The Criminal Bar Association (CBA) announced that its members had voted to join the action after 55 per cent of the 1,777 votes cast backed the move.
Barristers taking part will refuse to accept work issued after 1 July, the date on which the latest cuts to legal aid were imposed.
Solicitors who represent defendants in criminal cases have been withholding their services for several weeks.
Tom Wainwright, a barrister at Garden Court Chambers in London, and a member of the CBA's executive, said: "The fact that we have voted to take these steps demonstrates just how dire the situation is.
"The fact that the result was achieved despite opposition from the leadership shows that it is the junior bar, those at the coalface, who see clearly the real danger to the criminal justice system in not taking a stand at this stage. We do so for defendants, witnesses, victims and the public. We do so reluctantly and we do so before it is too late."
Mr Gove told the committee he was "disappointed" to hear of the CBA's decision. "The vote was closer than many might have anticipated and of course there were a number of members of the criminal bar who didn't vote," he added.
Register for free to continue reading
Registration is a free and easy way to support our truly independent journalism
By registering, you will also enjoy limited access to Premium articles, exclusive newsletters, commenting, and virtual events with our leading journalists
Already have an account? sign in