Mikaeel Kular: Mother Rosdeep Adekoya jailed for 11 years for killing three-year-old
Adekoya's internet history showed searches including 'Get rid of bruises'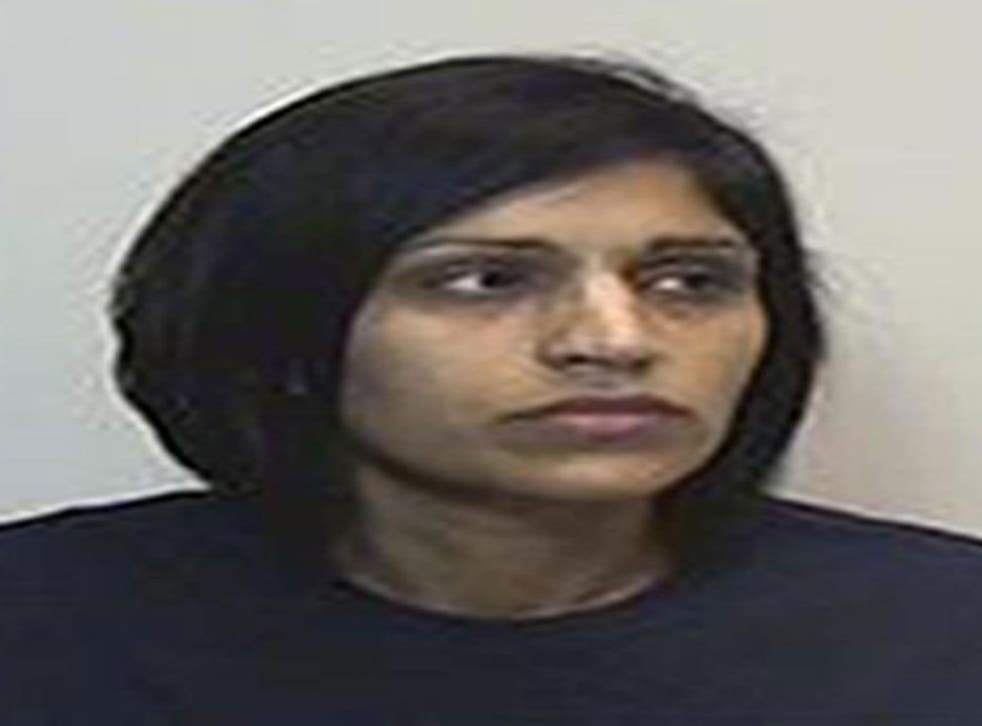 The mother of three-year-old Mikaeel Kular has been sentenced to 11 years in prison for killing her young son.
Rosdeep Adekoya, 34, last month admitted repeatedly beating Mikaeel before stuffing his lifeless body into a suitcase.
She was initially charged with murder but pleaded guilty to the reduced charge of culpable homicide.
The Hight Court at Edinburgh heard how Adekoya's internet history showed searches including "I find it hard to love my son", "Why am I so aggressive with my son" and "Get rid of bruises".
Mikaeel died on the night of Tuesday 14 January from injuries inflicted the previous Sunday following a family day out at a Nando's restaurant.
When his mother discovered his body on the floor of their Edinburgh home, she wrapped it in a duvet cover, concealed it in the suitcase and drove 25 miles to Kirkcaldy, Fife, to hide it in woodland.
A major search was launched for the youngster after she called 999 and reported him missing in an effort to conceal the crime.
She finally broke down and admitted to police: "It was an accident and I panicked."
Adekoya also admitted a charge of attempting to defeat the ends of justice by pretending to police her son had gone missing.
Mikaeel died after Adekoya lost her temper and beat the toddler after he was repeatedly sick following the restaurant outing.
He was smacked and struck on the body and head with a clenched fist after vomiting repeatedly.
Adekoya dragged him to the shower by his arms and "beat him heavily" on his back as he lay over the bath edge, causing internal damage.
He was kept off nursery as his condition deteriorated and by Tuesday night he was "listless".
Advocate depute Alex Prentice told the court: "He would have been in significant pain but was put to bed.
"The pain would have increased significantly while Mikaeel became dangerously ill ... finally dying as a result of the injuries inflicted upon him by the accused.
"It was during that night that he died."
Adekoya put her son's body in a suitcase which she carried to the boot of her car, before taking his twin sister to nursery.
She left the suitcase in woodland behind her sister's house in Dunvegan Avenue, Kirkcaldy, covering it with branches.
Inconsistencies began to appear in her account of events to police after she reported her son missing on Thursday morning and she eventually broke down and took them to his body.
The final cause of Mikaeel's death was found to be "blunt force abdominal trauma" and the court heard he had more than 40 separate injuries to his body.
Defence QC Brian McConnachie told the court: "Rosdeep Adekoya is not a monster."
"It appears from every source ... that this has been a brief period when this young woman has lost her temper and behaved in a way which is totally out of character for her."
An independent significant case review is to be held after it emerged social services had stopped monitoring the family weeks before Mikaeel's death.
Additional reporting by Press Association