Police chief '120 per cent convinced' Edward Heath was a paedophile
Mike Veale reportedly swayed by 'very close similarities in the accounts given by those who have come forward'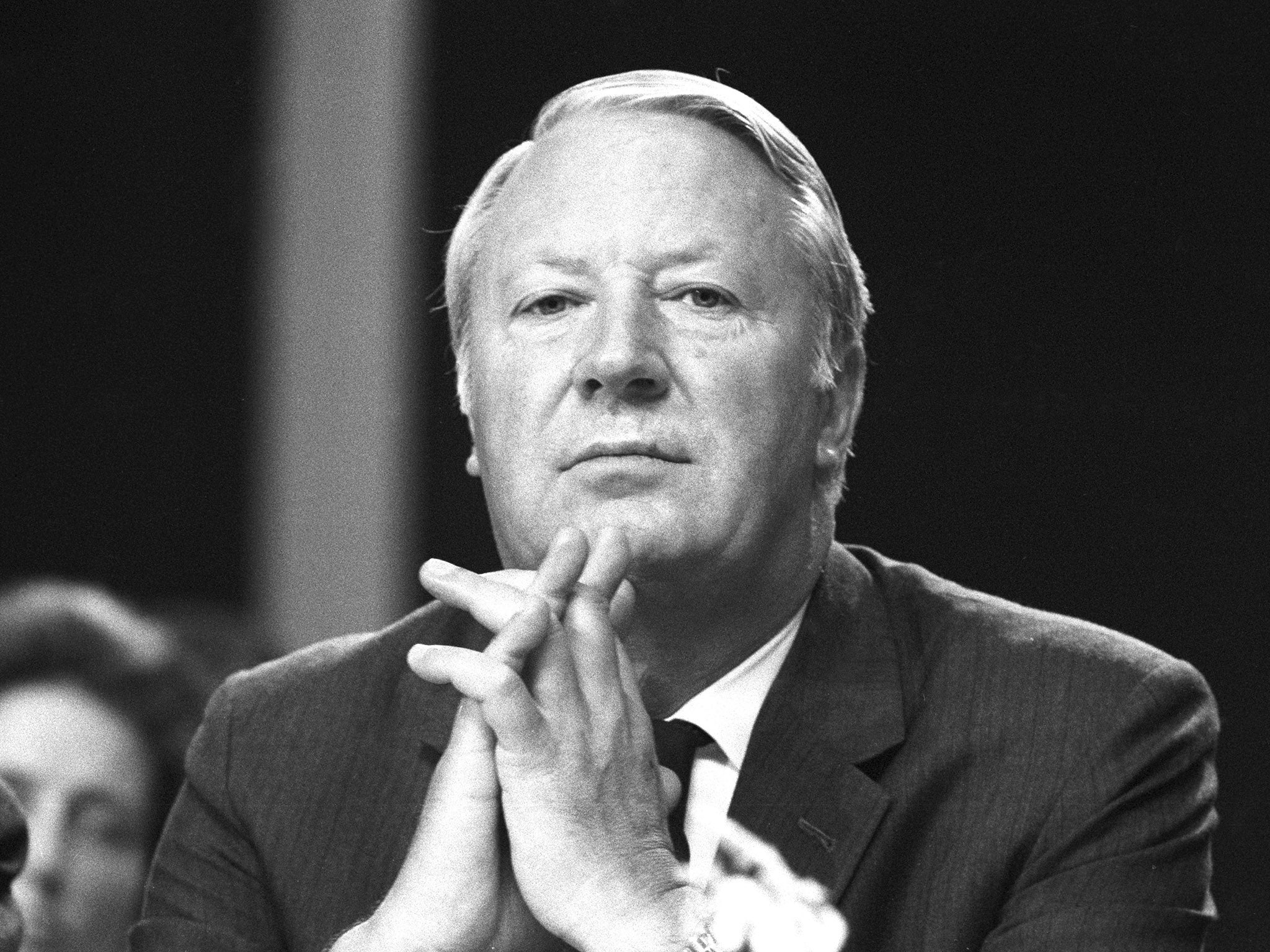 The head of the police force investigating reports of child sexual abuse by Sir Edward Heath reportedly believes in the allegations "120 per cent".
Chief Constable Mike Veale, of Wiltshire Police, is reportedly convinced by testimony from alleged victims of the former Conservative Prime Minister because they have given similar accounts to investigators.
In December Mr Veale defended the investigation and said it was not a "witch hunt".
A source told the Mail on Sunday: "Mr Veale believes in them 120 per cent and thinks they are totally convincing. There are very close similarities in the accounts given by those who have come forward.
"The same names used for him, the same places and same type of incidents keep coming up. What stands out is that the people giving these accounts are not connected but the stories and the details dovetail. It contains disturbing stuff. Investigators have been shocked by what they have learned."
In response to the report, a Wiltshire Police spokeswoman cited Mr Veale's previous defence of the investigation.
He said at the time: "It is my role to ensure the investigation is proportionate, measured, legal and necessary. If abuse has occurred then it remains relevant to support those affected and seek to bring to justice any person still living who may have committed associated criminal offences.
"It is important to identify any vulnerable individuals who require safeguarding today. The legal role of the police service is to, on behalf of the public, impartially investigate allegations without fear or favour, and go where the evidence takes us.
"Critically, it is not the role of the police to judge the guilt or innocence of people in our criminal justice system. As this remains a live ongoing criminal investigation, unless there are operational reasons to do so we will not be commenting any further on the detail of this case until such time it has concluded."
A second source told the newspaper they believed Wiltshire Police detectives had "come round to the view" that the claims had previously been covered up.
Sir Edward, who was Prime Minister between 1970 and 1974, died in 2005. He had lived in Salisbury for a number of years and Wiltshire Police appealed for information about claims he was involved in abusing children after the Independent Police Complaints Commission began investigating whether a similar claim, made in the 1990s, had been handled properly.
A retired senior officer alleged that Wiltshire Police deliberately caused a criminal prosecution to fail in 1994 after the defendant, a brothel owner, threatened to tell the press she supplied Sir Edward with underage boys for sex if the trial went ahead. But the trial was dropped because witnesses refused to testify, the IPCC said, and it found no evidence of wrongdoing.
At the time of its appeal, Wiltshire Police said: "Sir Edward Heath has been named in relation to offences concerning children. He lived in Salisbury for many years and we would like to hear from anyone who has any relevant information that may assist us in our enquiries or anyone who believes they may have been a victim."