Millions of cyber crimes recorded last year as banks' secrecy hampers police efforts
A shift from criminality on the street to the computer screen has caused overall crime figures to double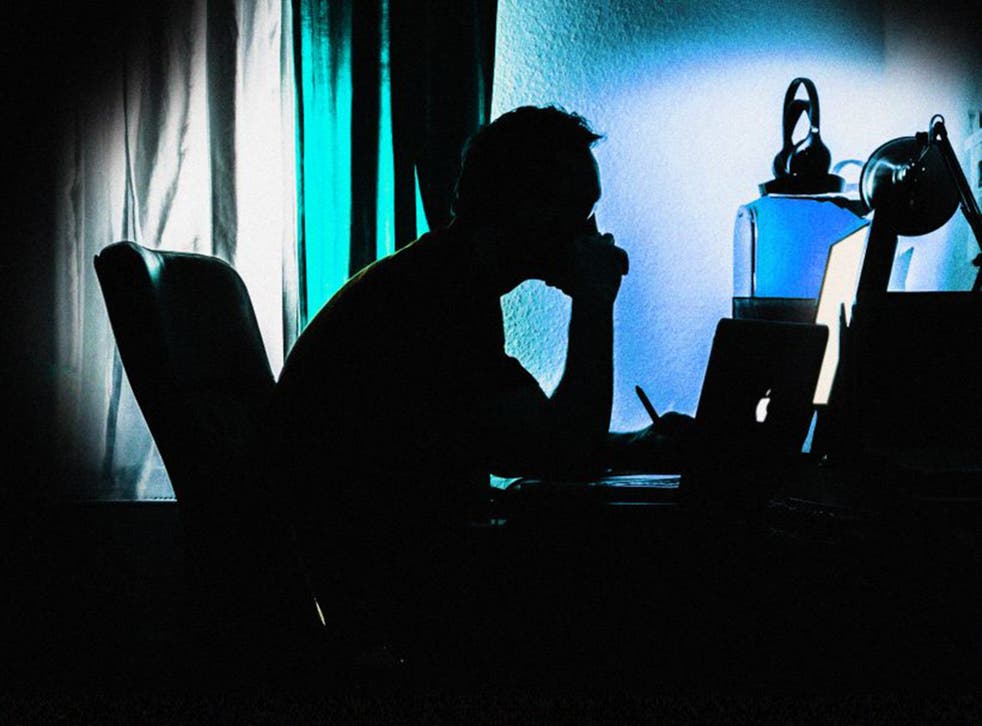 The true extent of a hidden epidemic of online fraud has been exposed, as new statistics show how organised gangs have shifted their operations from the street to the computer screen, causing overall crime figures to double.
Some 5.1 million incidents of mostly online fraud and 2.5 million other cyber crimes were estimated to have taken place last year in England and Wales, in a dramatic illustration of the fast-changing nature of crime. Data from the Office for National Statistics shows how far cyber crime has outstripped the estimates of senior police chiefs, with someone in the UK falling victim to fraud or a cyber attack every four seconds.
Ministers have defended major budget cuts, and fended off a rebellion from grass-roots police organisations, by pointing to a record that they say shows a continuing decline in crime. The figures released challenged that argument. Other forms of traditional crime, such as burglary and car theft, continued to decline sharply, and the overall crime rate – excluding fraud and cyber crimes – dropped by 8 per cent to its lowest level since the British Crime Survey (as it then was) began more than 30 years ago.
Yet experts suggested that the new cyber crime statistics, released at the same time as this year's survey, pointed to the reality of modern-day crime in Britain being rather different. Marian FitzGerald, the visiting professor of criminology at the University of Kent, said: "It does very, very seriously call into question the story that everyone has been told for more than 15 years – that the definitive estimate of crime has been the crime survey.
"While the Government continues to claim crime is lower than it has ever been, it's perfectly obvious from this that it's not true." The results of the pilot study into cyber crime – compared with official police records of fraud – pointed to a huge level of under-reporting of crimes by banks, which fear reputational damage if a massive fraud were exposed by a police investigation. Officers said that the decision by bank officials to reimburse affected customers on the quiet had hampered police who were investigating websites, phone lines and accounts that enabled criminals to operate.
The new figures sparked calls by Labour for the Government to abandon its huge police cost-cutting programme. The head of Scotland Yard, Sir Bernard Hogan-Howe, has already warned of the loss of hundreds of officers in the capital.
The crime survey – based upon interviews with the public – estimated that 6.5 million offences took place in the year to the end of June, but the number leaps to 14.1 million if the "new" offences are included in the headline figure.
The survey concluded that one in 12 adults had suffered fraud and one in 22 became a victim of cyber crime, which included victims' computers being infected with a virus and the hacking of emails. More than half lost money as a result, and many never recovered their losses.
Fraud conducted by organised crime groups costs the UK £8.9bn per year, according to a national threat assessment on money laundering published on 15 October. But the City of London Police, which is the lead national force for investigating economic crime, has put the figure at £30bn. It said that more resources were needed for police to prevent criminals targeting further victims. Investigations were costly and labour intensive, with half of all fraud and cyber crime committed against UK victims by criminals overseas.
Adrian Leppard, the Commissioner of the City of London Police, said: "This is new crime and it brings new challenges for policing in prosecuting offenders and protecting victims. Notwithstanding the cuts to police budgets we must find ways of responding to the needs of victims of fraud."
UK news in pictures

Show all 50
The statistics revealed a 25 per cent jump in the number of violent offences reported to police, with murder reaching a four-year high, and numbers of sex offences leaping by 41 per cent. Labour is planning a major drive in the coming months to link the increases in violence and other serious offences with continuing cuts by the Government to police force numbers.
Professor Steve Hall, a criminologist at Teesside University, said: "Criminal markets are changing, and they are changing in ways that are leaving traditional policing methods trailing. Lots of criminal markets have migrated from street corners to the internet and the police simply haven't got the resources to keep up."
The College of Policing said it had trained more than 5,000 officers and staff to deal with this "new and emerging form of offending". They represent about 2.5 per cent of the total police and staff strength in the 43 forces in England and Wales. The overall number of offences reported to the police rose by 5 per cent to 4.3 million, including a 25 per cent increase in violence and a 9 per cent rise in possession of a knife. The total of murders rose by 44 to 569.
Police recorded a 43 per cent rise in rapes to 31,000, while other sex crimes leapt by more than two-thirds to 68,000. Statisticians attributed the sharp increases to changes in the way officers record complaints and the increased willingness of victims to come forward.
The policing minister, Mike Penning, said: "Crime is falling and it is also changing, and we are committed to tackling fraud and cyber crime. The Government has been working to get ahead of the game."
He said the rises in reported violence and sex attacks reflected improvements in police practices "rather than an increase in itself".
But Andy Burnham, the shadow Home Secretary, said: "If the public had the true picture about crime in England and Wales, they would be up in arms about plans in the Government Spending Review to cut our police services back to the bone. If the Government proceeds with its proposed cuts, community safety would be put at risk and victims of crime left abandoned."
Protect yourself: Top security tips
* Use three random words for a password. It protects against hacking software that churns out passwords until it discovers the correct one.
* Change passwords regularly and use different ones for different applications.
* Avoid clicking on embedded links in suspicious emails. They may contain malware that can take over a computer and steal personal details.
* Be careful about what you post online and on social media. Cyber experts say that the trade in stolen credit cards is being outstripped by that of stolen identities.
* Carry out regular security updates on all software and devices.
Paul Peachey
Case study: How I almost became a scam victim
Cyber fraudsters came very close to defrauding me of thousands of pounds. If they had been just a little bit more patient, they might have succeeded.
The call came during an afternoon when I was at home. The caller knew my name, telephone numbers, and the last four digits of my credit card.
He claimed to be from a firm which I had once paid to clean up my computer, and that I was owed a rebate.
He insisted that this transaction had to be conducted via PayPal, and said that if I let him into my computer and followed instructions, he would be able to show me how on screen.
I was supposed to ring PayPal to trigger the payment. He was very emphatic that I must do so straight away. That was his big mistake. I rang PayPal to ask if it was true that an authorisation had to be activated immediately or it would become invalid. The woman knew exactly what was going on. She warned me I was on the point of giving PayPal an instruction to pay the scammers an unspecified sum, allowing them to fill in the numbers.
Andy McSmith
Register for free to continue reading
Registration is a free and easy way to support our truly independent journalism
By registering, you will also enjoy limited access to Premium articles, exclusive newsletters, commenting, and virtual events with our leading journalists
Already have an account? sign in
Register for free to continue reading
Registration is a free and easy way to support our truly independent journalism
By registering, you will also enjoy limited access to Premium articles, exclusive newsletters, commenting, and virtual events with our leading journalists
Already have an account? sign in