Modern slavery prosecutions rise by a quarter amid criticism of government crackdown
More than 5,000 potential modern slaves were referred for help last year but the CPS only prosecuted 239 suspects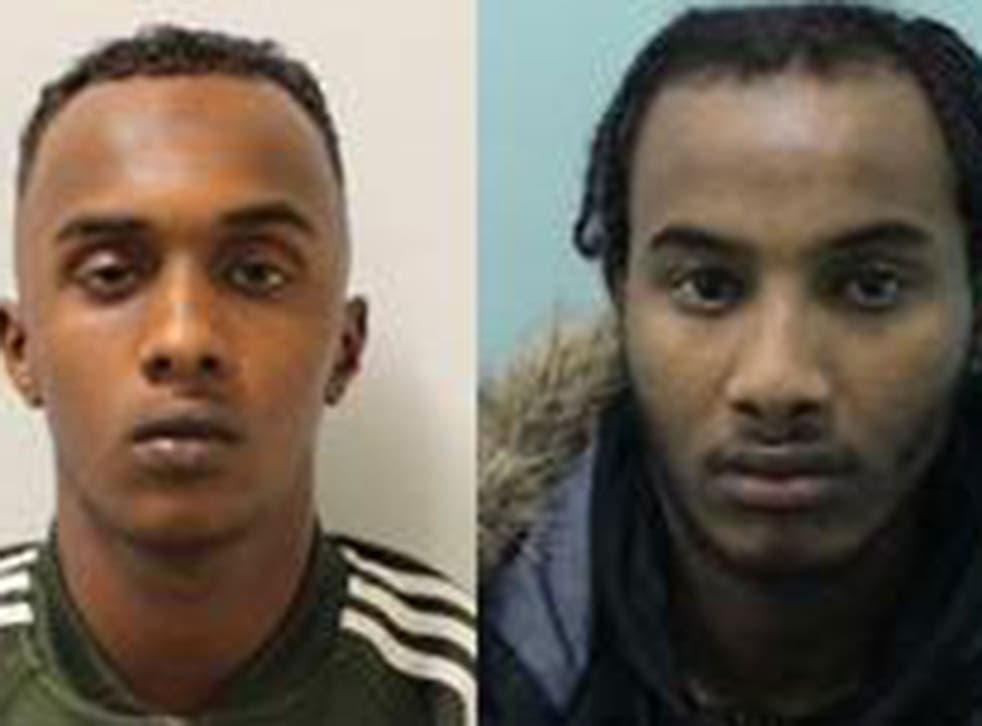 The number of modern slavery prosecutions has risen by more than a quarter in the past year, but still make up a small fraction of the thousands of potential cases flagged to authorities.
The Crown Prosecution Service (CPS) said it was committed to improving its response to forced labour and sexual and criminal exploitation after MPs warned that a national strategy had "yet to result in coherent action".
Alison Saunders, the outgoing director of public prosecutions, said: "Modern slavery has a devastating, lasting impact on its victims. There is no place in our society for those who enslave others, whether for work, sexual or criminal exploitation or domestic servitude.
"We are working in partnership with police and other partners from the outset to make sure we can build robust cases and deliver justice for victims."
Figures show that in the 2017-18 financial year, 239 suspects were charged with modern slavery offences and 185 people were convicted.
They include a gang who trafficked Vietnamese women to work in nail bars and a Slovakian family who forced "desperate and destitute people" with mental health problems and learning disabilities to cary out menial work while living in dire conditions.
Members of a "county lines" drug gang were prosecuted for modern slavery for the first time, after imprisoning a teenager and forcing her to become a drugs mule.
Police warn modern slaves 'staffing nail bars across UK' as Vietnamese gang jailed in landmark case
British citizens became the largest group of potential modern slaves flagged to the National Referral Mechanism for the first time last year and the CPS warned that violent gangs are exploiting "vulnerable people, often children, to move and sell drugs across the country".
A total of 5,145 potential victims were referred into the system last year, an increase of 35 per cent on the year before, and the National Crime Agency believes the number will continue to rise.
Referrals to the CPS from police and other agencies rose by a third to 355 – the highest figure recorded – and prosecutors said the increase was part of a "dedicated drive to clamp down on slavery-related crime".
But an annual report warned that the time taken for investigations has lengthened to an average of three years – double the duration in 2015 – because of complexities caused by having multiple defendants and victims who often need translation services and other support.
The CPS only decides to charge suspects in 67 per cent of cases referred to it – down from 83 per cent in 2014-15 – and 65 per cent of those prosecuted are convicted.
Ms Saunders said the CPS has made significant progress in its response to modern slavery but remains "aware that there is much more to do".
"These cases are growing in size and complexity – that's why we have given our prosecutors extensive extra training," she added. "Reducing the burden on victims and witnesses has been a key part of this training."
The CPS also deploys staff in the government's organised immigration crime taskforce to disrupt traffickers, and has a network of 30 specialist prosecutors based overseas to target smugglers in transit countries.
Earlier this year, the CPS hosted prosecutors from 15 countries from Europe, Africa and South America to increase coordination and "prepare for changes that may need to be made to the way in which we operate after Brexit".
But in May, MPs concluded that modern slavery is not understood by the government and it has no idea whether its crackdown is working.
Modern Slavery in the UK

Show all 13
The Public Accounts Committee concluded that "good intentions have yet to result in coherent action" against the crimes, with no measure of success for a nationwide strategy and inconsistency between regional police forces.
A report on work to reduce modern slavery found that the government has not calculated the number of modern slaves in Britain, after making an estimate of 10,000 to 13,000 in 2013, or how much money it has spent combating the issue.
HM Crown Prosecution Service Inspectorate called for a "more formal structure" on modern slavery nationwide in December, calling for the CPS to improve training, introduce quality assurances and explain the gulf between modern slavery referrals and prosecutions.
The CPS said it was implementing recommendations and had appointed a chief crown prosecutor to coordinate its work.
While awareness of modern slavery has been increasing, some operations have been met with controversy.
Eastern European flower farm workers protested after their employer was arrested on suspicion of modern slavery offences in February, and Devon and Cornwall Police dropped the case after discussions with the CPS.
The force said 14 people chose to leave the farm with partnership support and 160 workers were safeguarded in total, adding: "It is important to recognise that police had to ensure that the response to serious allegations of modern slavery were followed up and responded to with the gravity this underreported crime deserved."
Victoria Atkins, the minister for crime, safeguarding and vulnerability, said the new CPS figures were "a clear and stark warning to perpetrators of modern slavery and human trafficking – there is no hiding place for those who seek to exploit and harm others".
"These figures reflect years of work by government, prosecutors and law enforcement," she added.
"However, we want to go further as this crime evolves and have recently announced an independent review of our laws to explore what more we can do to tackle this awful crime, both in the UK and abroad."