Terrorist planned to bomb UK's largest mosque 'to get justice' for Manchester attack
Steven Bishop was preparing explosives after becoming 'fixated' on the Manchester Arena bombing's youngest victim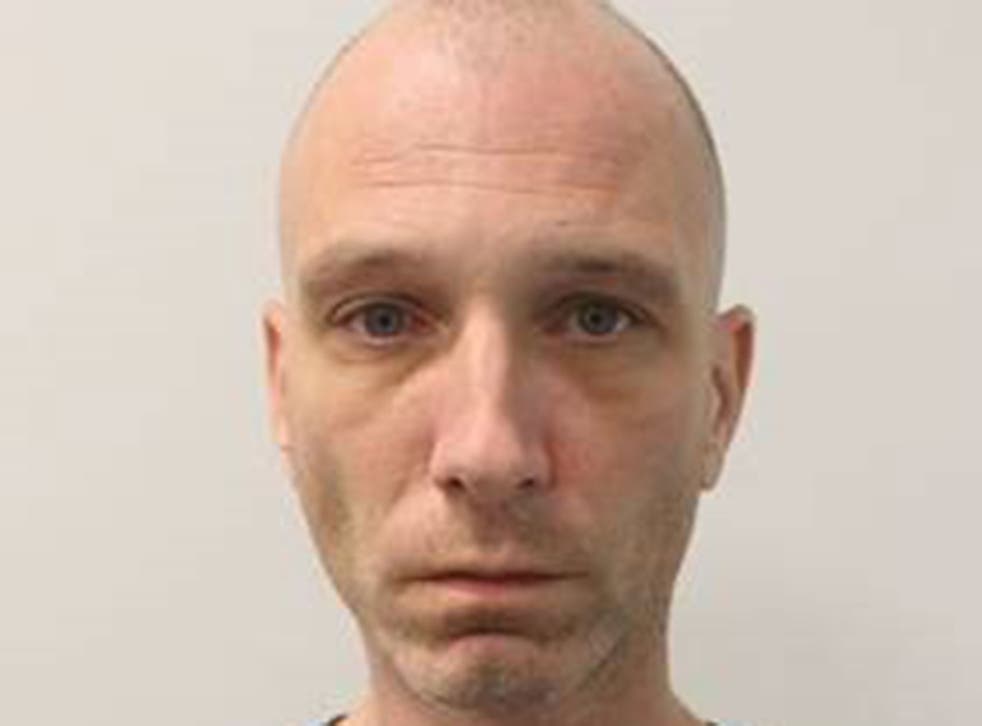 "I think it would be justice if someone did to them what they do to us," Steven Bishop told police after being arrested for planning to bomb the UK's largest mosque.
The 41-year-old was open about his desire for "revenge" for the 2017 Manchester Arena bombing after becoming fixated on its youngest victim, Saffie-Rose Roussos.
He is the second terrorist to be jailed in little over a year after targeting Muslims at British mosques.
The first terrorist, Darren Osborne, succeeded in carrying out his plan when he ploughed a van into worshippers in Finsbury Park and killed a grandfather leaving prayers.
Bishop's target was the Baitul Futuh Mosque in Morden, which he researched while collecting parts for homemade incendiary devices.
Finsbury Park attack

Show all 14
Police were alerted to the plot in October after Bishop showed a drug recovery worker a picture of a detonator on his mobile phone and told her of his plans.
Officers visited his home in Thornton Heath and he told them "he wanted to get revenge for the eight-year-old girl killed in Manchester, that he had made donations to the victims' fund and that he had looked up how terrorists had made the bomb used in the attack", prosecutors said.
Bishop was warned but not arrested, even after telling officers: "I think it would be justice if someone did to them what they do to us."
But he was detained days later after searches of his flat and his mother's home, where police discovered fireworks that had been tampered with, a suitcase of bomb components, and handwritten notes detailing how to make explosives and access the dark web.
Bishop's mobile phone showed he had downloaded two "virtual private network" applications intended to conceal his online activity, and repeatedly searched for information about the Manchester attack, victim Saffie and other terrorrist activities, including 9/11, the Paris attacks and London Bridge attack.
On 24 October, he had commented on a video by a small far-right group called Standing for Britain, writing: "Don't worry, something bad is going to happen soon mark my words."
Police officers who arrested him later noted that Bishop "seemed fixated with the Manchester Arena bombing" and claimed he heard Saffie's voice telling him to bomb the mosque.
Jailing him for four years on Wednesday, a judge said the devices Bishop was assembling at his south London home "may have risked the lives of those nearby" and damaged buildings.
"It is submitted that you are so far out of your depth that it is absurd and that the mosque was never truly in danger," Judge Peter Lodder QC told Bishop.
"In that context you are contrasted with a determined and dedicated terrorist. But terrorist acts are not limited to those who do not have similar vulnerabilities to you.
"I am satisfied that count one is properly deceived as connected to terrorism."
Kingston Crown Court heard Bishop had suffered lifelong psychiatric problems and took medication for conditions including paranoid schizophrenia and personality disorder.
He was also diagnosed with ADHD, learning difficulties and possible autism, and said he experienced hallucinations and delusions.
But two psychiatrists who drew up court reports said Bishop's mental state was further destabilised by crack cocaine use, but he was not "suffering from significant symptoms of mental illness" as he planned the attack.
Judge Lodder concluded: "The seriousness of the offending is reduced by your medical history, but I do not find that your condition at the time of offending was substantially reduced by mental disorder or learning disability."
Bishop, who is unemployed and received benefits, has 18 previous convictions for 34 offences.
He was handed four years for possession of explosives, two years for possession of terrorist documents, plus one day concurrent for breach of a conditional discharge – all to be served concurrently.
The Crown Prosecution Service initially charged him with preparation of terrorist acts but changed it to an explosives charge, which does not require proof of an ideological motive.
Bishop denied the offence at first but switched his plea to guilty on the first day of his trial.
His defence lawyer, Timothy Forte, claimed he was someone who posed "little danger to anyone but himself".
Mr Forte told the court his motives did not amount to terrorism because he was motivated primarily by the death of the youngest Manchester bombing victim.
"It was about Saffie, be it voices coming from her or about her or his feelings of upset at the bombing and her death specifically, it clearly affected him," the lawyer added.
But the prosecution said the Morden mosque had no connection to the Isis-inspired attack, and that the "only link could have been religion".
"His actions were for the purpose of advancing an ideological cause, namely an anti-Islamic mindset, even if confined to retaliation against one group of Muslims for the perceived actions of another," prosecutor Dan Pawson-Pounds said.
The court case came amid heightened security at UK mosques in the wake of the Christchurch attack, where a white supremacist shot 50 Muslims dead at two mosques.
Leaders of the Baitul Futuh Mosque, the UK base for Ahmadiyya Muslims, said the place of worship is visited by school children and community groups.
It is emblazoned with the words: "Love for All, Hatred for None."
Rafiq Hayat, president of the Ahmadiyya Muslim Community UK, said: "We stand against all forms of extremism and stand with all who seek to promote peace.
"We are extremely grateful to the police and the authorities in keeping communities safe and upholding the freedoms we all enjoy."
Security services have foiled at least four far right and 14 Islamist terrorist plots since March 2017, and are running a record number of terror investigations.