Museums spending too little to prevent artefacts being stolen from their collections, expert warns
'They always use lack of funds as an excuse for what really is lethargy'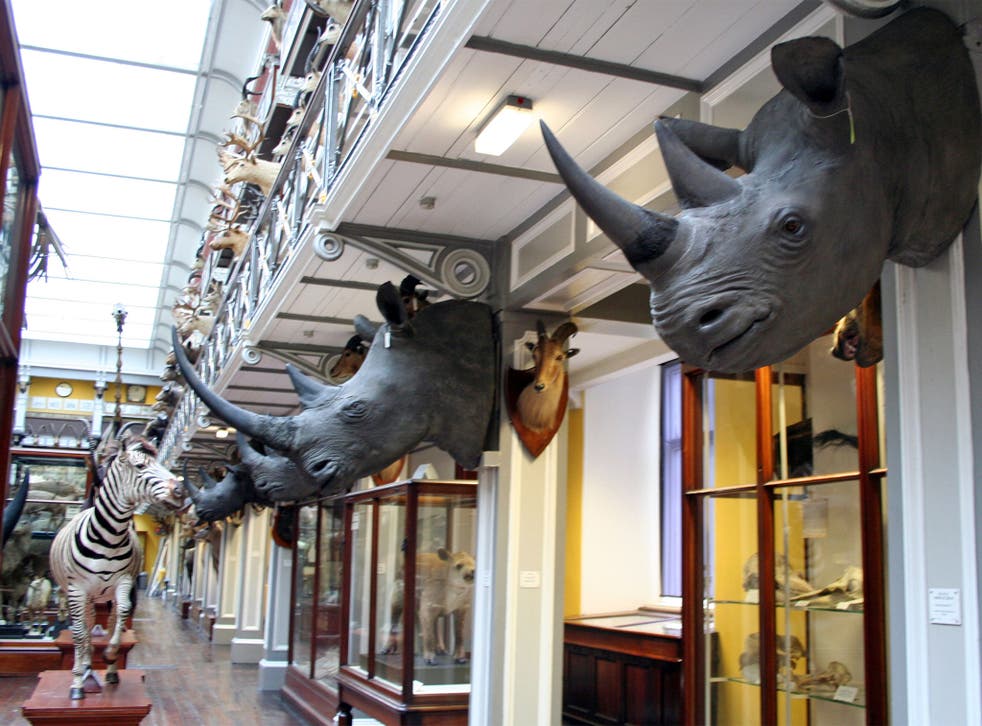 Museums are spending too little to maintain the security of their collections in the face of a growing threat from the sort organised crime groups responsible for the theft in Britain of rhino horns and Chinese artefacts worth nearly £60m, a leading international expert has warned.
Ton Cremers, the former head of security at Amsterdam's Rijksmuseum, said that leading institutions were too slow to respond to raids targeting their collections amid claims that the Rathkeale Rovers cartel behind a spate of multi-million pound thefts in Britain and across the world were stealing for pre-arranged buyers in China.
Over a period of four years, the syndicate named after the Irish town where its senior members from the Traveller community were based was linked to raids or planned break-ins at nine British museums and auction houses, including thefts from the Durham Oriental Museum and the Fitzwilliam Museum in Cambridge over an eight-day period in 2012 where antiquities worth £57m were taken.
Mr Cremers, a consultant who now runs the Museum Security Network, said that museums across Europe were "lethargic" in reacting to thefts at other institutions and wrongly blamed reduced funding for an inability to increase spending on improved anti-theft measures.
He told The Independent: "In general museums are far too slow in taking security measures after incidents in peer museums.
"They always use lack of funds as an excuse for what really is lethargy. However, there always are plenty of funds to make fancy exhibitions, publish colourful catalogues.
"Museums that complain about not [having] enough funds to update security know that their security is not up to standard but continue displaying very valuable objects, many of which are loans."
UK news in pictures

Show all 50
In Britain, several museums removed rhino horns from display, replacing them with replicas, after receiving security advice that such items were at risk of theft. The advice followed raids including a bungled attempt in 2012 to steal a whole rhino head from the Castle Museum in Norwich, which proved too heavy for the thieves, causing them to drop it as they tried to flee.
Experts have underlined that the Rathkeale group, whose members were among 16 people convicted for involvement in thefts in Britain, had been stealing in the knowledge that they had a ready market for their plunder in the Far East.
Horn from endangered rhinos is prized for its fictitious medicinal properties in places such as Vietnam, fetching up to £45,000 a kilo, while antique jade is highly-prized in China, where wealthy buyers fuel demand to repatriate art works from Europe and North America.
Members of the Traveller family identified as senior planners for the Rathkeale syndicate used a Hong Kong-based middle man, Chi Chong Donald Wong, to funnel the stolen goods to buyers in the Far East.
Chris Marinello, chief executive of the London-based Art Recovery Group, said: "This wasn't so much theft to order as theft in the knowledge that there was a ready market for what had been taken. The thieves would know that they wouldn't be able to offload stolen goods on the London market, so instead they look to places that remain largely unregulated such as Russia, China and the Middle East."
While proceedings against the rhino horn thieves have now been concluded in Britain, the American authorities have confirmed that their investigations continue. Operation Crash, led by the US Fish and Wildlife Service (FWS), has so far resulted in 27 convictions and the confiscation of goods worth $5.5m (£3.9). A number of extradition requests are understood to remain outstanding.
In a statement, the FWS said: "Operation Crash is an ongoing investigation."