Muslims in Bradford receive letters threatening acid attacks and to 'kill scum'
West Yorkshire Police launch hate crime investigation into malicious letters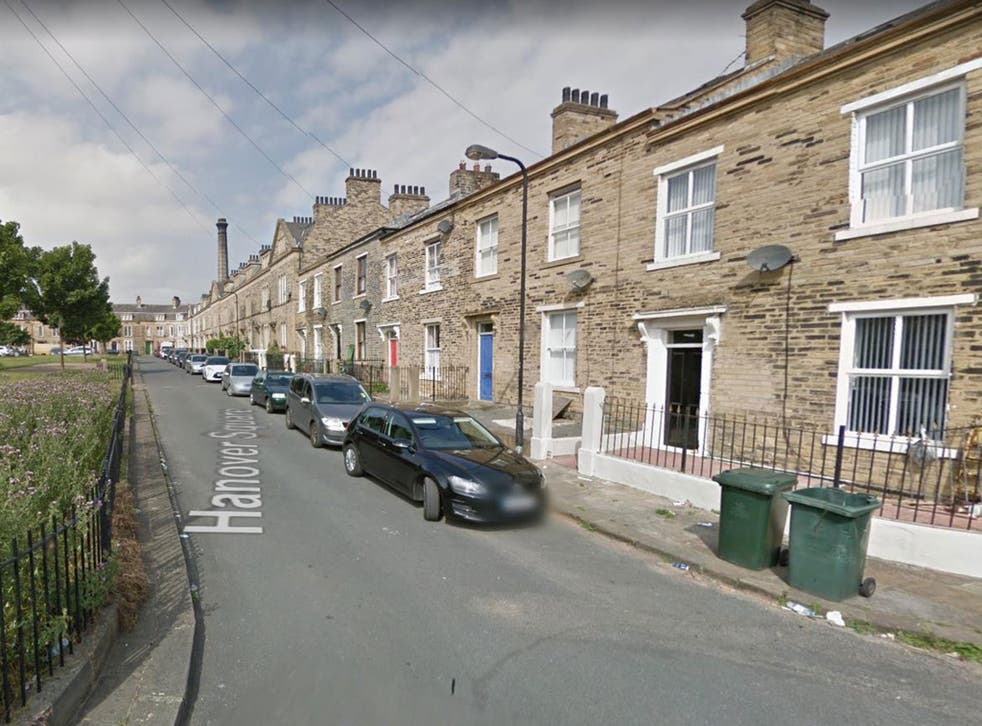 Muslim residents in Bradford have been sent letters including threats to launch acid attacks and "kill scum Muslims".
Police have launched a hate crime investigation into the campaign, which follows a series of malicious letters sent to mosques elsewhere in the UK.
Letters seen by the Guardian included an image of a sword and the St George's flag with the slogan "kill scum Muslims", followed by a threat on women who wear full-face veils reading: "We are now going to do acid attacks on anyone who wears the funny black masks around your square & Bradford & other places."
Another threatened to kill men of grooming white girls, in the wake of intense public debate over the sexual exploitation and abuse in Newcastle, Rotherham, Rochdale and Oxford.
The anonymous letters were received in Hanover Square, Bradford, after being delivered by second-class post with a Lancashire postmark.
Their arrival came days before a planned demonstration by the far-right English Defence League (EDL), which also coincides with celebrations for the Islamic festival of Eid al-Adha.
Organisers said Saturday's march, through Keighley and Bradford, will "protest against militant Islam", with the group calling itself a "non-racist organisation".
After acid attacks on Muslims, Islamophobes are terrifying people by throwing water on them
West Yorkshire Police said an investigation had opened into the letters received in Hanover Square.
"The incident is being treated as a hate crime and being taken extremely seriously," a spokesperson added.
"A thorough investigation has been launched and officers are working with the local community and partners to identify and prosecute those responsible for this despicable crime.
"We understand the impact hate crime and hate incidents can have on our communities and on individuals, and crimes of this nature will not be tolerated.
"Additional patrols have been deployed to the area following this report and police are working with local leaders to reassure residents, and to trace those responsible."
Counter-terror police are hunting a suspected far-right extremist behind a separate campaign of hate mail and suspicious packages sent to mosques and political targets in the UK and US.
UK news in pictures

Show all 50
Three mosques in London were the latest to receive malicious letters bearing a Sheffield postmark as part of a "structured" transatlantic campaign.
One letter seen by The Independent threatened to bomb Forest Gate mosque "very soon…when there are plenty of Muslims present for maximum effect", while the sender told another mosque in east London they were coming to "make you vermin pay" and a third letter received in Hackney called for the capital to be "cleansed".
Community organisations have reported spiking levels of Islamophobic incidents in the wake of the terror attacks in Westminster, Manchester and London Bridge, as part of a rise in hate crime since last year's EU referendum.
Another incident is being investigated in Liverpool, where a house purchased by a Sri Lankan family was daubed with racist and anti-Muslim graffiti.
The home, which was empty at the time, was scrawled with messages in black paint including the racial slur "P***" and "Allar Akbar [sic]".
Residents believed the perpetrators mistook the Hindu Sri Lankan family for Pakistani Muslims and told the Liverpool Echo they have since been taking around gifts and offering to help with renovations.