Names of up to 600 victims of phone hacking to be revealed
The new list is likely to cause fresh investor dissatisfaction with News International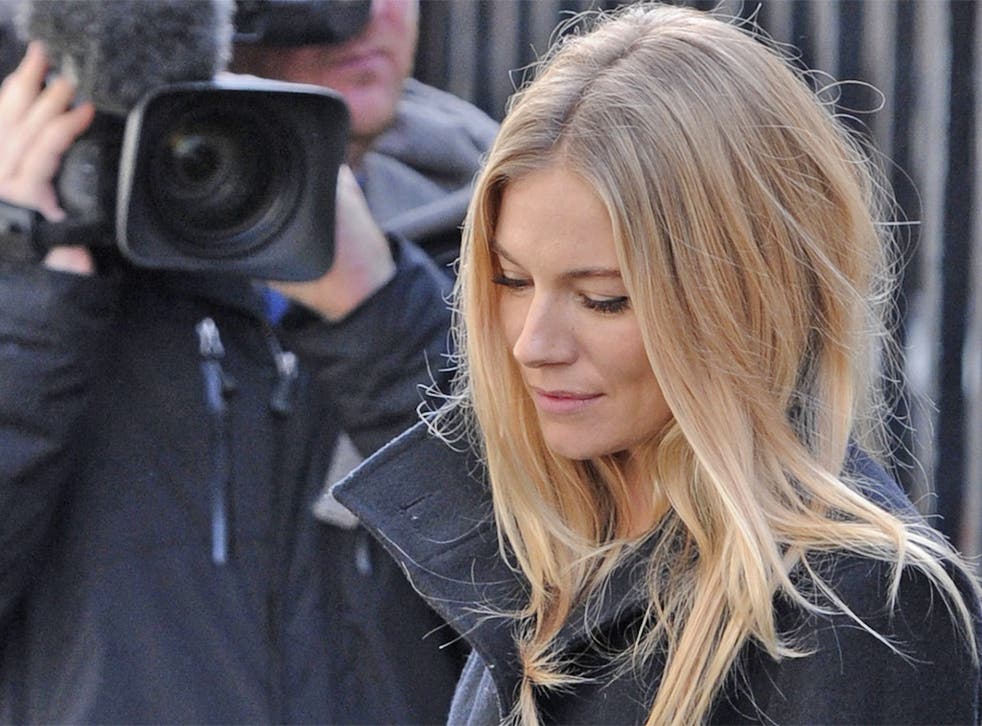 Hundreds of alleged phone-hacking victims are about to be named for the first time, substantially raising the pressure on Rupert Murdoch's newspaper empire.
Alleged victims of voicemail interception, such as Wayne Rooney, Sir Paul McCartney and Sienna Miller, have so far emerged in dribs and drabs and the total stands at around 200.
However, The Independent can disclose that within weeks prosecutors will reveal a list of up to 600 names in phone hacking criminal cases.
The list is expected to reveal more well-known figures typical of the News of the World's alleged targets, such as actors, pop stars, politicians and murder victims. Media attention is likely to centre on whether any more Hollywood stars join Brad Pitt and Angelina Jolie on the charge sheet.
The move – the biggest single announcement of alleged targets of illegal newsgathering – is likely to generate a mass of embarrassing headlines and heighten investor dissatisfaction with the News of the World's owner, News International, and its American corporate parent, News Corp. News Corp is spinning off its publishing assets, including its remaining British newspapers – The Sunday Times, The Times and The Sun – in an attempt to assure investors.
Detectives have already contacted the majority of "likely" victims, most of whom have come to public attention only when launching civil cases against the News of the World. Police are now in the process of contacting hundreds more people to inform them that their cases form part of a generic criminal charge against seven former NOTW staff: Andy Coulson (later David Cameron's Downing Street media chief), Rebekah Brooks, Stuart Kuttner, Greg Miskiw, Ian Edmondson, Neville Thurlbeck and James Weatherup.
Once that process is finished, prosecutors (who may exclude victims who strongly object to being involved in a high-profile trial) will announce remaining names on the charge sheet. That means up to 400 people not previously known to be victims are expected to be identified at court hearings.
All seven journalists are jointly accused of one count of conspiracy to intercept the voicemail messages of 600 individuals between 2000 and 2006. They are also charged with offences in relation to a varying number of a pool of 23 newsworthy individuals, including the film star Jude Law and former England football coach Sven Goran Eriksson.
Private investigator Glenn Mulcaire, who does not face the generic charge, is accused of conspiring to hack the phones of the murdered schoolgirl Milly Dowler, former Fire Brigades Union leader Andy Gilchrist, TV chef Delia Smith and former Cabinet minister Charles Clarke.
Brooks, her racehorse trainer husband Charlie Brooks and five others have been charged with conspiracy to pervert the course of justice relating to the police investigation and are due to attend Southwark Crown Court in relation to those charges on 26 September. All those charged who have so far spoken out to say they are innocent of all charges.
Register for free to continue reading
Registration is a free and easy way to support our truly independent journalism
By registering, you will also enjoy limited access to Premium articles, exclusive newsletters, commenting, and virtual events with our leading journalists
Already have an account? sign in
Register for free to continue reading
Registration is a free and easy way to support our truly independent journalism
By registering, you will also enjoy limited access to Premium articles, exclusive newsletters, commenting, and virtual events with our leading journalists
Already have an account? sign in