Neil Corbel: Met Police counter-terror officer jailed for secretly filming women while posing as airline pilot
Counter-terror detective targeted models while posing as a pilot called 'Harrison' who did photoshoots in his spare time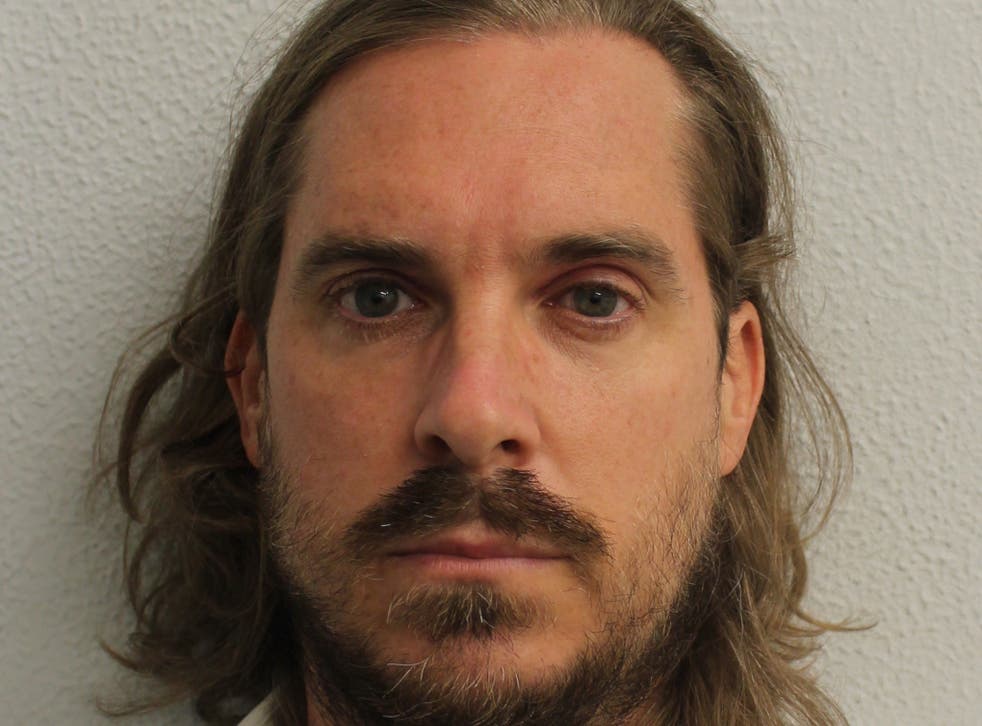 A Metropolitan Police officer who secretly filmed dozens of women while posing as an airline pilot has been jailed.
Former counter-terrorism detective Neil Corbel, 40, set up fake photo shoots with models and escorts while claiming to have an "interest in photography".
He used cameras disguised as everyday items, such as a phone charger, clock, pair of glasses, air freshener and tissue box to film the women from intimate angles and while changing. Corbel was caught after one of his victims became suspicious of a digital clock.
Corbel admitted 19 counts of voyeurism over incidents in London, Manchester and Brighton between January 2017 and February 2020.
Judge Martin Edmunds QC jailed Corbel for a total of three years at Isleworth Crown Court on Friday.
"You used a range of deceptions to induce women to take off their clothes in your presence so you could record videos for your sexual gratification," he told Corbel.
"You did so using multiple strategically placed covert cameras, sometimes as many as nine."
The judge said the victims "were entitled to have personal autonomy" and each had set "clear boundaries".
"It is clear that you derived satisfaction from breaching those boundaries by committing these offences rather than seeking out persons who might have offered the opportunity to video them without deception," he continued.
Judge Edmunds said Corbel had not "exploited his police role", equipment or specialist knowledge, and concealed his real job from victims.
"However, it is clear that the revelation to your victims that you were a serving police officer has for many of them seriously undermined their trust in the police, something for those individuals, given their various lines of work, is a particularly serious matter, just as the revelation of your offending must impact on public trust," he added.
Corbel was suspended during the investigation and resigned from the Metropolitan Police when he pleaded guilty in September. Formal misconduct proceedings are to be held.
Detective Chief Superintendent Marcus Barnett, who leads the Central East Command Unit, said: "Corbel's actions were truly awful and a number of the women have told us of their shock to learn he was a police officer.
"We share that shock and disgust; it is vital the public feel that they can trust the police and when an officer acts in the manner Corbel did we know what an impact that has on our communities."
Priti Patel announces inquiry into Sarah Everard murder
As well as filming models, Corbel secretly recorded sex workers, including a woman he "paid to play a non-consensual sex role", for his own gratification.
His victims said they felt "violated" and had lost trust in the police after finding out he was a senior counter-terrorism officer at the time of the offences.
"The fact he's a police officer is a huge deal - these people are meant to protect us," one woman said in a statement after Corbel admitted the crimes.
"Following the murder of Sarah Everard this feels like a very frightening time to be a woman. If we can't trust the police to protect us, what are we supposed to do?"
He was caught after one of his victims became suspicious during a nude photoshoot at a London hotel, which Corbel had arranged online.
Prosecutor Babatunde Alabi previously told Westminster Magistrates' Court: "She became suspicious of a digital clock which had been placed on top of Corbel's laptop computer.
"She felt he had been maneuvering her into positions where her genitals would be in view of the clock."
The woman noticed a logo on the clock and went to the bathroom to research it on the internet.
She discovered that it was being sold online as a "high-end spyware video recording device" that could be controlled by smartphones.
The woman went straight from the hotel to Bishopsgate Police Station in the City of London on 24 January 2020.
Detectives found that Corbel had given the hotel a fake name and address for the booking, but traced him through details from the Purple Port website he used to approach the model.
UK news in pictures

Show all 50
Corbel admitted setting up the clock and other camera devices, and told police had had "filmed many more models and sex workers covertly" for his own sexual gratification.
"He said he used the name Harisson and claimed to be an airline pilot," Mr Alabi told the court.
At Corbel's home, investigators found a range of spying devices, and the DSLR camera he claimed to use for photography but also used to filmed women covertly.
Police discovered recordings of at least 51 women, but some were thought to be consensual, some were outside the UK and some victims' identities were not traced.
Of the 31 women identified and contacted, 19 agreed to make statements against the police officer.
Of those, 16 were models booked by Corbel for photoshoots and the other three were escorts, who consented to sexual activity but not being filmed.
They told how Corbel approached them online, and told them that he was an airline pilot called Harrison.
In victim impact statements read to the court, women said he was "funny and charismatic" and seemed to be a nice person.
"He told me he was a pilot and I believed him, he seemed friendly," one woman said.
"It sickens me how easy it was for him to lie all the way through the photoshoot."
Edward Henry QC, defending, previously told Westminster Magistrates' Court the offences were not committed while Corbel was on duty and that he did not utilise his role or benefits as a police officer.
The barrister said he had been a police officer for 13 years, helped thwart a terror plot "saving countless lives" and responded to the 2017 London Bridge attack.
He told the court that Corbel suffers from obsessive compulsive disorder and sex addiction, adding: "The sex addiction was used as a sort of medication to deal with the stress of his perfectionism in serving the public."
Additional reporting by PA
Register for free to continue reading
Registration is a free and easy way to support our truly independent journalism
By registering, you will also enjoy limited access to Premium articles, exclusive newsletters, commenting, and virtual events with our leading journalists
Already have an account? sign in
Register for free to continue reading
Registration is a free and easy way to support our truly independent journalism
By registering, you will also enjoy limited access to Premium articles, exclusive newsletters, commenting, and virtual events with our leading journalists
Already have an account? sign in