Far-right extremists and jihadists must be punished equally, solicitor-general says as neo-Nazi cases rise
Exclusive: 'There is no hierarchy of terrorism,' says Alex Chalk QC after outrage over neo-Nazi sentenced to read Austen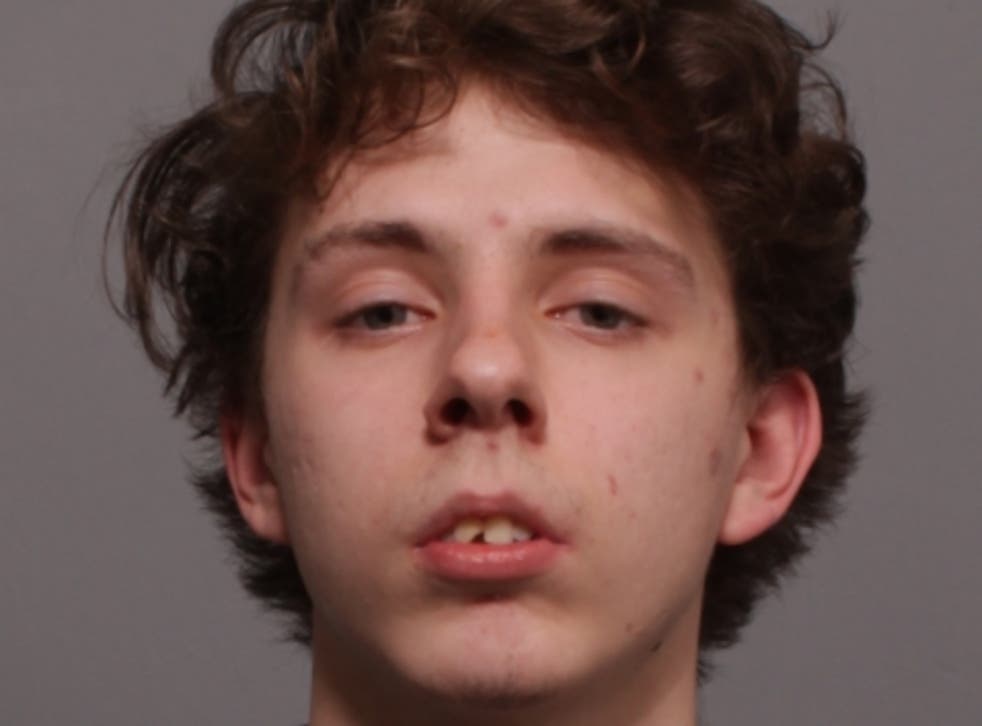 Far-right extremists and jihadists must be punished equally, the solicitor-general has said following a rise in terror cases involving neo-Nazis.
Government minister Alex Chalk QC made the comments after the Court of Appeal overturned an "unduly lenient" sentence for a neo-Nazi who had been spared prison and ordered to read Jane Austen.
In an exclusive interview with The Independent, he said: "We want to ensure the message goes out that there is no hierarchy of terrorism.
"Those who reach for terrorism to advance their warped worldview, whether that's extreme right-wing terrorism or Islamist terrorism, or whether it's anarchic terrorism, need to understand that the authorities will intervene and they should expect a robust penalty."
Reports of the sentencing caused outrage, sparking numerous letters being sent to the attorney-general demanding a review.
Police are currently arresting twice as many white terror suspects as those of Asian ethnicity in Britain, and a record number are children who have been drawn into neo-Nazism online.
Last month, a senior counterterror officer told The Independent that the profile of terrorists in the UK had "completely changed".
Dean Haydon, the senior national coordinator for Counter Terrorism Policing, said the "rise of the extreme right-wing" had had a huge impact, and the far-right now accounts for around 13 per cent of live terror cases.
Of the 32 terror plots foiled by security services since March 2017, 18 were jihadist, 12 were far-right and two were other ideologies.
Counterterror police say they are increasingly intervening early, before suspects have a fully-fledged attack plan, using lesser offences like the possession and dissemination of terrorist material.
Ben John, the young neo-Nazi originally sentenced to read Jane Austen, had been convicted of possessing a document with instructions on how to make explosives.
His original trial at Leicester Crown Court heard the student had amassed a wealth of white supremacist, antisemitic and satanic material, including propaganda from the neo-Nazi terrorist groups National Action and Atomwaffen Division.
John had been referred to the Prevent counterextremism programme twice, but "failed to respond positively", and allegedly returned to researching and liking far-right material online after being sentenced in August.
UK news in pictures

Show all 50
Mr Chalk argued for John to be jailed during a hearing on Wednesday, which resulted in the 22-year-old being given a new two-year prison sentence.
"We thought that given all the circumstances – the nature of the terrorism manual he was in possession of, plus the failure to respond to efforts to deradicalise him through Prevent – meant that a suspended sentence didn't meet the justice of the case and was insufficient to protect the public," the solicitor-general said.
John was handed a two-year suspended prison sentence for possessing a terrorist document in August, with a one-year extended licence, meaning he would not be jailed unless he broke the conditions of a Serious Crime Prevention Order.
At the time, Judge Timothy Spencer QC urged him to swap far-right propaganda for English literature, asking John: "Have you ever read Dickens? Austen? Well, start now. Start with Pride and Prejudice. Shakespeare? Try Twelfth Night. Dickens, start with A Tale of Two Cities and, if you have time, think about Hardy and think about Trollope."
The Court of Appeal ruled that under the sentencing code which binds judges, sentences of more than two years cannot be suspended, and John's original term amounted to three years.
Lord Justice Holroyde did not criticise the order to read Austen and other literary classics, explaining: "It was certainly a very lenient sentence but we are not persuaded that in the circumstances, in this case, the length of the term of imprisonment was itself unduly lenient.
"It is because the term was unlawful that we conclude it was unduly lenient."
The counterextremism group Hope Not Hate was among those calling for a review under the attorney-general's "unduly lenient sentence" scheme.
Chief executive Nick Lowles welcomed the outcome, adding: "While prison often fails to rehabilitate and isn't always the answer, the judge's baffling suggestion that Ben John read classic literature reduced the serious offences he committed to a parody. The far-right represents the fastest growing threat of violence in Britain today.
"The priority must be a focus on countering radicalisation, especially online, and making it harder for far-right activists to organise and recruit. At the same time tracking, detecting and catching activists planning for violence is a vital part of the authorities' response."
Mr Chalk said charges for possessing documents that could be useful to a terrorist attacker now make up a "significant proportion" of court cases. "Possession of these materials is not a minor offence, it's a serious offence and rightly so," he added.
"The point is that if somebody harbours an extremist mindset then those materials, if ready to hand, can be the very tool they need to perpetrate the atrocity," he said. "That's why it's so serious – it's that unholy alliance of the terrorist manual and the warped worldview that can lead to really significant and dangerous outcomes. That's why we make no apology for taking a robust approach."
Register for free to continue reading
Registration is a free and easy way to support our truly independent journalism
By registering, you will also enjoy limited access to Premium articles, exclusive newsletters, commenting, and virtual events with our leading journalists
Already have an account? sign in
Register for free to continue reading
Registration is a free and easy way to support our truly independent journalism
By registering, you will also enjoy limited access to Premium articles, exclusive newsletters, commenting, and virtual events with our leading journalists
Already have an account? sign in