Neo-Nazi attack on Asian dentist was a 'terrorist act', say family
Zackery Davies, 26, shouted 'White Power' as he targeted his 24-year-old victim with a machete and a claw hammer at a Tesco supermarket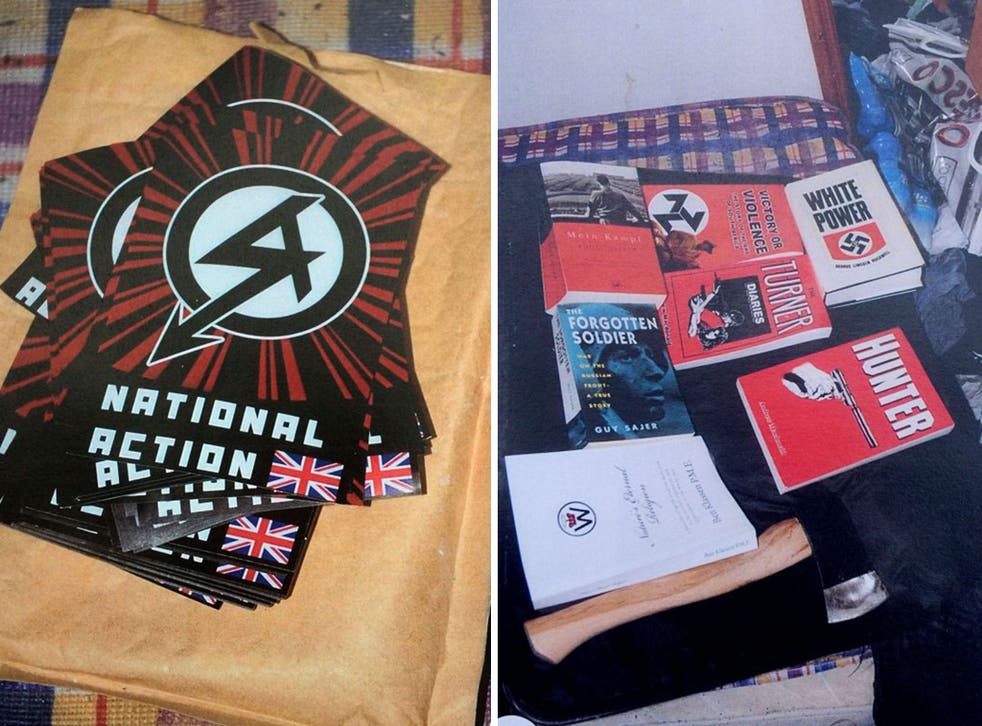 Relatives of an Asian dentist who was viciously attacked with a machete by a white supremacist have claimed the incident would have been reported as a terrorist act if their races had been reversed.
Zackery Davies, 26, shouted "White Power" and "I did it for Lee Rigby" as he targeted his 24-year-old victim with a machete and a claw hammer at a Tesco supermarket in Mold, North Wales, on January 14.
He was found guilty of attempted murder at Mold Crown Court.
Davies is thought to have been inspired by the far-right group National Action, and posted an online image of himself in a balaclava with a large knife hours before he carried out his violent attack.
Davies, from Mold, caused Dr Sarandev Bhambra "very severe" injuries to his hand, back and head which were described as life-changing. The incident happened while the dentist, who is from a Sikh family, was shopping at the store during his lunch break.
Witnesses reported seeing a white man chasing an Asian man through the store with a knife and hammer. Davies was only stopped when a member of the public, former serviceman Peter Fuller, stepped in.
Speaking after Davies was convicted, Dr Bhambra's brother Dr Tarlochan Singh Bhambra accused the media of largely ignoring the case – and refusing to refer to the attack as terrorist – because the attacker was white and the victim Asian.
"We are in no doubt, given the racial and political motivations, that this should have been defined as an act of terrorism," he said. "By his own admission, the defendant had extreme neo-Nazi views and is a member of a white supremacist organisation.
"Sarandev was singled out because of the colour of his skin. The media have a responsibility and an obligation to report these aspects of the trial and bring to the fore the major implications of this."
Surrounded by family members and other supporters, he continued: "We are in no doubt had the racial disposition of this case had been reversed this would have been reported as an act of terror with wider media coverage.
"All extremists groups – including white supremacists – that advocate racially motivated hatred and violence on innocent people should be dealt with as terrorists.
"Ethnic minorities have and continue to contribute to the multi-cultural Britain of 2015, and indeed Sikhs have sacrificed their lives in both world wars to facilitate the freedom that Britain enjoys today. Racial intolerance is a thing of the past and should not be accepted in any society."
Davies was said to have been obsessed with Nazi ideology, with associated literature found in a police search of his home. Posters relating to the 2013 murder of Fusilier Rigby by two Islamic extremists were also discovered. Giving evidence, Davies said he was "fascinated" by "Jihadi John".
Davies had admitted wounding with intent but denied attempted murder. He will be sentenced at a later date.
Gareth Preston, senior prosecutor, said: "Zackery Davies is a dangerous young man whose distorted and racist views led him to commit a terrifying act of violence.
"This was an attack against a complete stranger, singled out for no other reason than his ethnicity."
Register for free to continue reading
Registration is a free and easy way to support our truly independent journalism
By registering, you will also enjoy limited access to Premium articles, exclusive newsletters, commenting, and virtual events with our leading journalists
Already have an account? sign in
Register for free to continue reading
Registration is a free and easy way to support our truly independent journalism
By registering, you will also enjoy limited access to Premium articles, exclusive newsletters, commenting, and virtual events with our leading journalists
Already have an account? sign in