New Zealand businessman Mark Lundy set for retrial after 12 years in jail as he wins appeal in UK court over murder conviction
Mark Lundy's conviction for murdering his wife and daughter is 'unsafe' given new evidence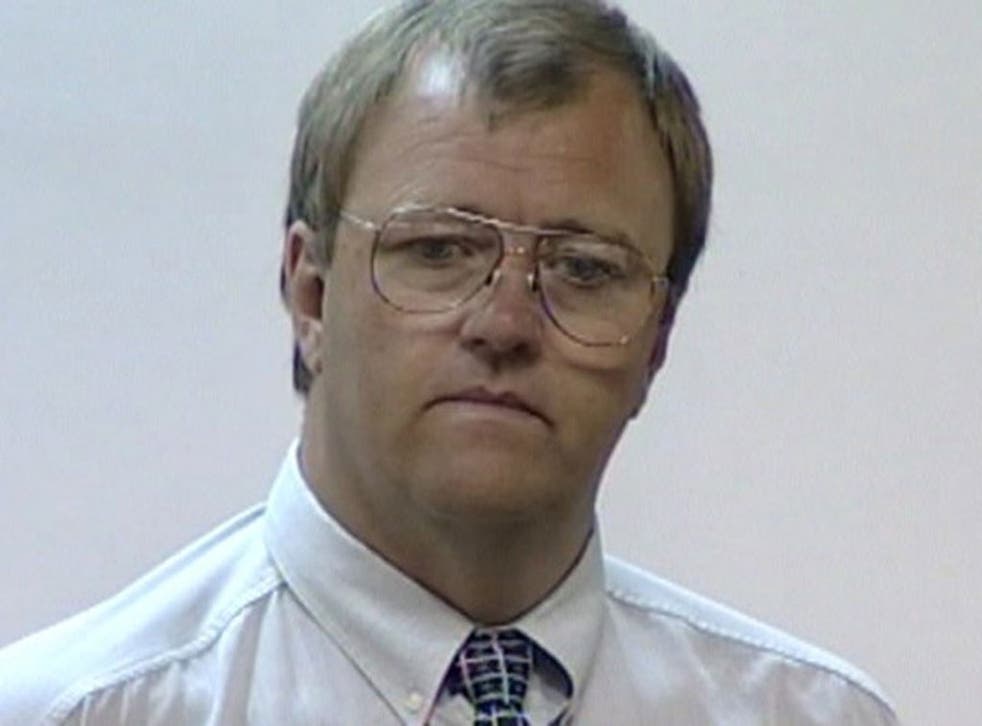 A businessman sentenced to life imprisonment for the murders of his wife and daughter in New Zealand had his conviction quashed by a British court today following the emergence of new evidence.
Mark Lundy, 54, has served 12 years of his 20-year minimum term for the killings of his wife Christine and their seven-year-old daughter Amber, who were bludgeoned to death with a small axe or tomahawk-like weapon at the family home on New Zealand's North Island in August 2000.
The Judicial Committee of the Privy Council ruled that Mr Lundy's convictions were unsafe after experts challenged evidence given at his original trial about the timings of the deaths.
Mr Lundy, who owned a vineyard that was said to be in financial difficulties, was alleged to have made a round trip of 180 miles in three hours to murder his wife and child in Palmerston North before returning to a hotel near Wellington where he was staying for a business trip.
Defence lawyers argued that Mr Lundy would have had to drive at an average speed of 73mph in rush hour traffic to complete the journey, but he was nevertheless convicted on an unanimous verdict at a trial in 2002 after jurors heard a fragment of tissue from his wife's body had been found on his clothing. The Judicial Committee – four judges from the UK Supreme Court and one senior New Zealand judge – ruled that new evidence was "clearly credible".
In their written ruling, the judges said: "Since the trial, a 'welter of evidence' from reputable consultants has cast doubt on the methods the Crown had relied on to establish the time of death based the contents of the victims' stomachs. [The judges] hold that, in light of the new evidence, Mr Lundy's conviction could not be considered safe."
The hearing by the Privy Council is a hangover from the colonial era when the body served as the highest court of appeal for Britain's imperial possessions. New Zealand now has its own Supreme Court, but since Mr Lundy's case came before it was inaugurated, his appeal was heard in London this summer.
The judges ruled that the businessman, who has always protested his innocence, should face a retrial and he will remain in prison until the New Zealand High Court has considered whether he should be freed on bail pending a new trial.
Mr Lundy's supporters claim that the human tissue evidence used to tie him to the crime scene, provided by a Texan pathologist, is unreliable, and have also sought expert opinion from a British specialist to cast doubt on the reliability of stomach content tests to determine a time of death.
Mobile phone evidence shows that Mr Lundy was in or near his hotel in the suburb of Petone at 5.38pm and 8.28pm on the day of the killings, which were previously estimated to have taken place at about 7.15pm. Prosecutors said that his use of a prostitute later on the night was a crude attempt to gain an alibi.
Mr Lundy's solicitor, Malcolm Birdling, said his client was "very happy" about the decision.
The lawyer said: "He's very glad that this is now going to give us the opportunity to have the evidence tested properly by a jury, something which has never happened before."
Register for free to continue reading
Registration is a free and easy way to support our truly independent journalism
By registering, you will also enjoy limited access to Premium articles, exclusive newsletters, commenting, and virtual events with our leading journalists
Already have an account? sign in